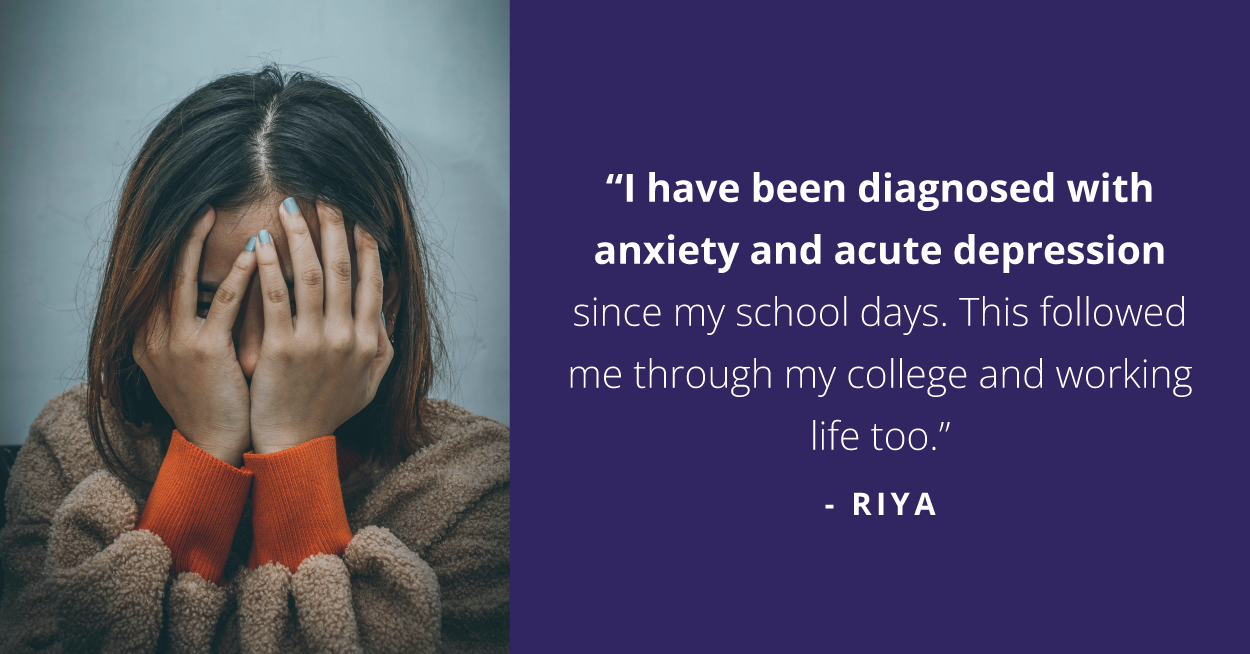 25-year-old Riya calls herself an ambivert who loves to read and is deeply interested in research. So is the reason she chose a career that aligns with her passion. As a single child, Riya was born and brought up in Ahmedabad and has worked in many start-ups during her professional journey. Riya has a knack for planning too!
"I have been taking therapy sessions since school time. I was diagnosed with anxiety and acute depression too, during my school board exams."
An otherwise chirpy Riya found herself in the dark ally of anxiety for a long time now. Anxiety followed her through her college life too. As Riya began her master's journey in Hyderabad, she realised how she felt she was incompetent and worried all the time.
"Whenever I felt low during college, I resorted to therapy. I was in dire need to improve my personal relationships. Anxiety often made me feel incompetent in that area too."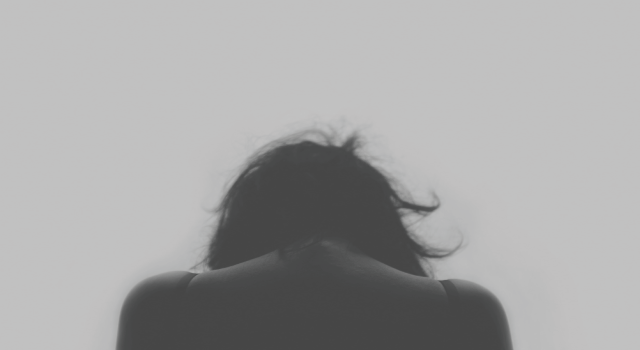 Riya, like many of us, often found herself asking this question – "Am I letting myself and other people down?" Riya couldn't find a way to stop her constant worrying state about the reality around her. She often felt like running away to escape all the misery and chaos in her mind.
Riya began to have many unproductive hours, which led her to procrastinate and even miss out on work-related deadlines. On top of this, Riya's ambiverted nature didn't allow her to express such emotions in front of anyone. Only a few of her closest friends knew about her anxiety and suffering, that too just on the surface level.
"My company had a tie-up with YourDOST and that's how I got to know about their online counseling services. I was already familiar with the therapy process, so I began sessions with an open mind."
Riya tried therapy sessions with three to four different counselors before deciding on the one person she felt the most comfortable with. Riya got in touch with Namrata Chakraborty via video calls and so she began her journey towards unleashing a better side of hers!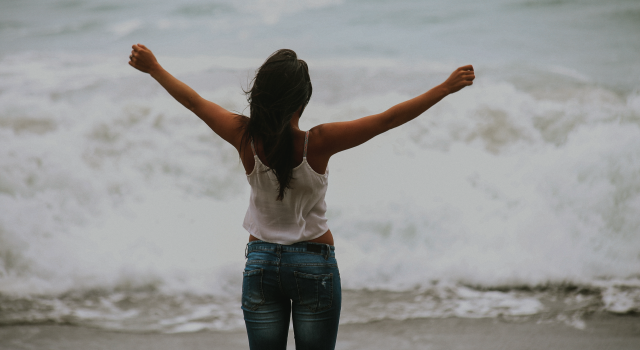 "I chose to connect with Namrata via video calls, as I needed to see her for better rapport and trust formation. She was very kind to me. She asked me to write down my anxiety triggers to identify a pattern."
Riya followed this technique to understand her triggers by keeping notes, so she can discuss the same with Namrata too. Riya was amused to see the positive changes in her. She realised that she is much more vigilant of my emotions now, unlike previously. Riya also feels she's being more mindful of herself now.
"I follow deep breathing techniques to ease my anxiety and also listen to relaxation sounds. The sessions were really good and I see a new version of myself now!"
For Riya, being able to vent out in front of a trusted counselor was the best part of the counseling session. She rates her counseling sessions a 3.8 out of 5 stars and leaves us with an interesting thought, "Tea or coffee cannot be your therapist. Visit real therapists and counselors especially if you have anxiety or depression"!
---
Riya's Warrior Tips:
1. All of us struggle silently. Remember, help is always available.
2. Starting a new job or trying out a new dish – Everything is a leap of faith, so why shying away from therapy? Take a leap of faith, build trust with a therapist and witness your worries going away.

Are you someone who has gone through a difficult phase and emerged stronger and better, with some professional help? Share your story with us to encourage thousands of others who might be struggling. Click here to submit your story.