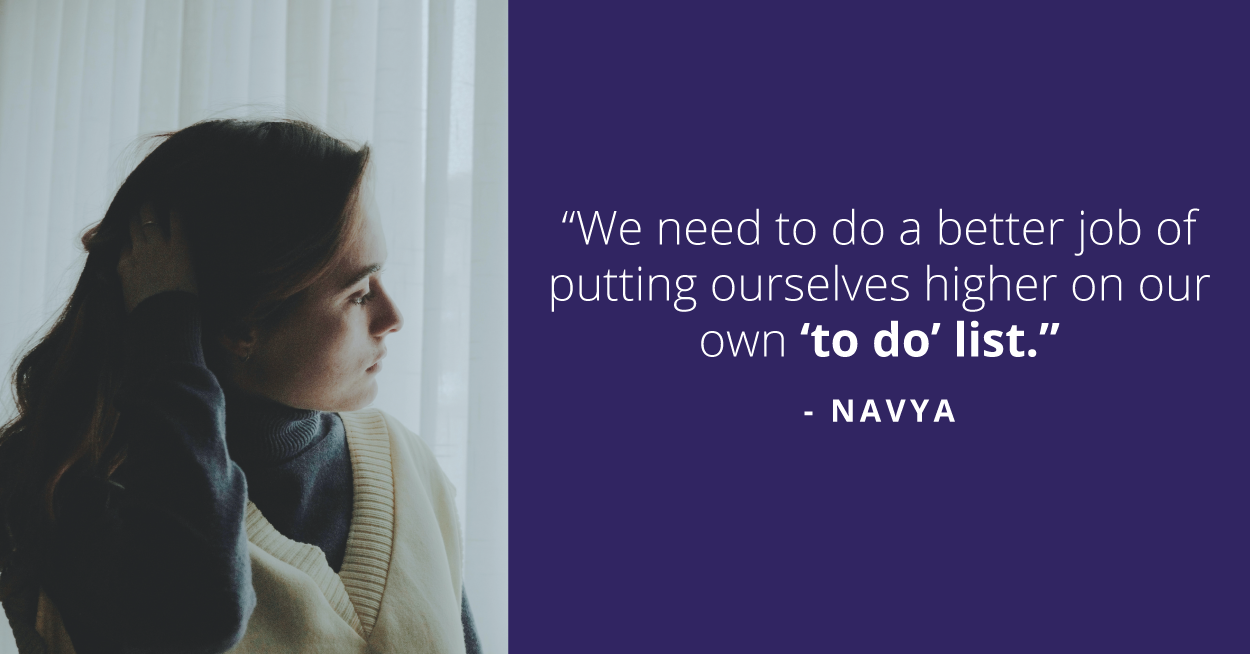 "We need to do a better job of putting ourselves higher on our own to-do list."
Most of us forget to draw the line between our career and our personal goals. We often attribute our achievements to career success rather than our personal successes. Navya was no stranger to this imbalance. After her promotion, she started facing some challenges with her career and personal life.
I was putting everything around my career. My idea of self-worth was through my job and I began feeling overwhelmed and anxious. I felt like I was in a vicious cycle.
Navya always believed that success in her career would make her more likeable. After her promotion, she did not feel very confident in her position and this caused her self-esteem to plunge. She did not feel confident enough to approach her team if she needed some help and thus aggravating her feeling of isolation.
She was someone who associated her self-worth with her job title, making her career the centre of her life. Navya often felt that a person's job title mattered more than who they were and their personality. This prevented her from forming healthy bonds with friends and even potential life partners whom she would judge based on their job title and how much money they made. 
"I remember rejecting proposals because I felt like I would be judged by my position and I felt the need to prove my worth through my job title."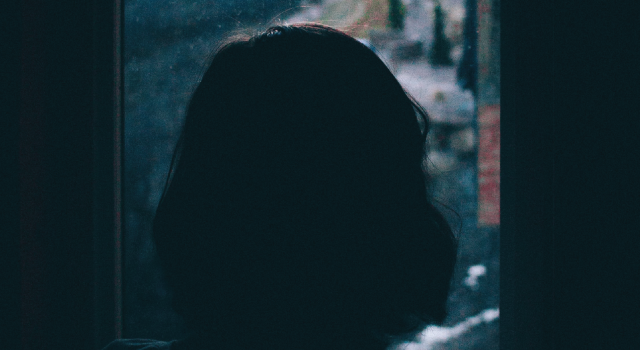 This behaviour also affected her relationship with her peers in the office and she was unable to develop a good relationship with her peers. She would overthink every conversation she had in the office, which would make her feel more anxious.
"I would end up bragging about my career which made it hard for me to make friendships because I did not know what else to talk about. I would judge others by their positions and their salaries made it difficult for me as well. This was when I decided I needed to fix this."
Navya has always been an advocate for mental health services and she decided to use them for her own well-being as well. She knew it was time to face these thoughts and change her perspective towards her career and hence she sought support through YourDOST.
I understood the importance of seeking help and not neglecting the way I was feeling. I realised that this insecurity was stemming from somewhere and therapy helped me figure it out.
During therapy, Navya realised that she was on the hustle from one promotion to the other without enjoying the process. It wasn't a learning process for her but was rather a competition, which was a negative mindset to have. After digging deeper, she realised that this behaviour stemmed from some incidents she went through during her childhood.
"I was bullied in school and was named the silent girl. People would always ask me why I was so silent or if I had any friends. This pressure made me prove my worth to everybody but now I realise I do not have to prove anything to anybody else but myself."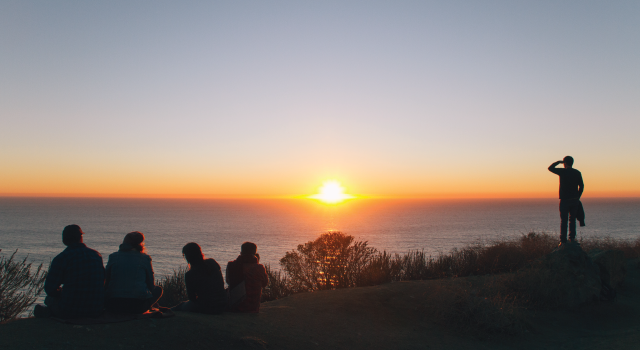 These sessions helped Navya shift her thought process and modify her behaviour. Navya's expert helped her by providing resources to calm her thoughts and reduce her anxiety which Navya still uses when she feels overwhelmed by her mind. Navya has had a positive shift in her thought process through the sessions.  
I began putting myself first before my work and tried to think of myself apart from my work life. I started maintaining a list to document the tasks I was finishing and I always remember to take a step back. I have also stopped taking criticism too seriously and taking it at face value which has reduced conflict with my colleagues.
Navya is thankful for her sessions with YourDOST and is looking forward to her future sessions as well. 
Are you someone who has gone through a difficult phase and emerged stronger and better, with some professional help? Share your story with us to encourage thousands of others who might be struggling. Click here to submit your story.
---
Navya's Warrior Tips:
1. Surround yourself with good people but be self-reliant and self-compassionate.
2. Professional help exists and you can have a friendly talk with the counsellor even if you don't want to be extremely vulnerable.