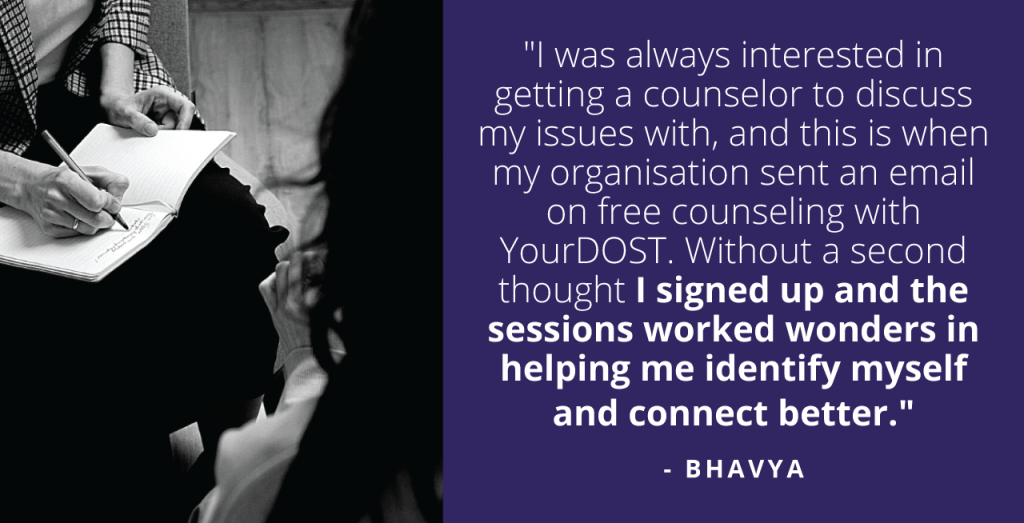 Bhavya is a proud 29-year-old, who has been in Mumbai all her life. She is career oriented and works as a manager in a reputed firm. She is in the field of Chartered Accountancy and enjoys her profession.
She utilises her free time by connecting with her creative side and likes to engage in drawing and painting.
"I enjoy meeting people of diverse cultures, am a great listener when I meet people but still an introvert." 
Marriages have evolved with time and so have the issues that revolve around them. It is a similar story with our warrior Bhavya, who explains how she has been married for 4 years and there was a drastic change pre and post-marriage.
"It was difficult coping up and I am glad I took up the counseling session from YourDOST that my organisation had a partnership with as it helped me cope with things better."
She narrates how a difference in opinion and culture was prominent between Bhavya and her husband. Things were complicated to adjust to, and she got accustomed to the ways her family inculcated in her.
"Being married at 25 was difficult, I was hardly mature enough to understand what living with somebody felt like and it took me quite some time to come to terms with this change." 
Change is inevitable and Bhavya explained this from her own life. She describes how she was often sceptical of whom to approach, to find professional help for her problems. It was around this time did a friend of hers orient her about how therapy helped her.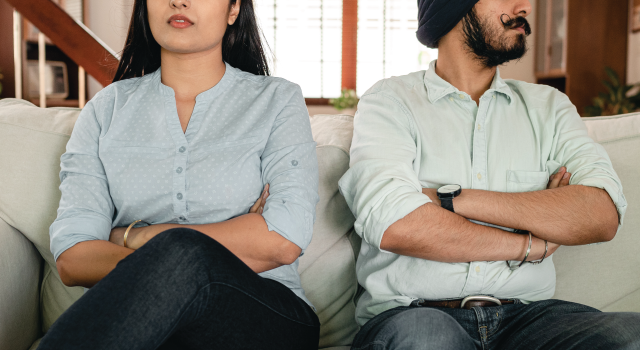 "When YourDOST came into my life I was convinced that they had a confidentiality clause when they approached my organisation for a partnership."
Bhavya utilised this opportunity and connected with her counselor Dhriti and picked up a rapport with her from the second session onwards. She explained the activities her counselor suggested, like tracking her thoughts first and then thinking about how she felt. She also spoke of the breathing exercises Dhrithi introduced her to.
"I was able to follow through the techniques with it for a while but not to the extent she wanted me to do it. However, speaking to her helped me understand the positive side of my problems, I learned to prioritise my feelings and communicate better with my partner." 
Therapy helps you get closer to your inner thoughts and Bhavya's transformation is the perfect epitome. She spoke of how in the back of her mind she just blindly trusted the process and decided to give it a shot.
"I was able to deal with my issues better. Dear Zindagi and Suits were the main reasons why I picked up counseling. YourDOST is a great platform for people who wish to transform and wish to handle their problems and work around their thinking patterns."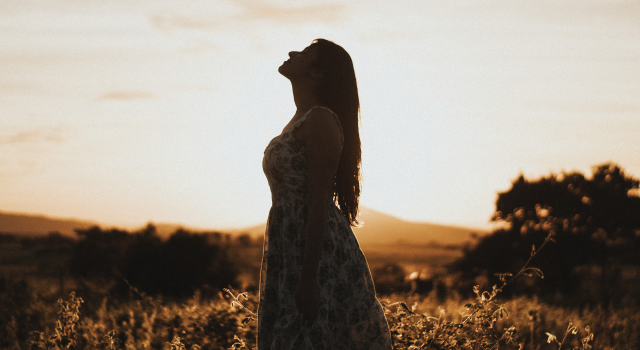 Bhavya wishes to thank her counselor for helping her deal with all her negative emotions and instilling hope.
She rated herself a massive 4.5 on a scale of 1 to 5 about her overall progress. We are most certain that her journey of connecting with herself is getting closer to becoming a 5. 

Bhavya's Warrior Tips:
1.If you feel like things are hard, always approach a counselor if your family is not supportive.
2. Counselors give you the comfort that you need when you are going through hardships.