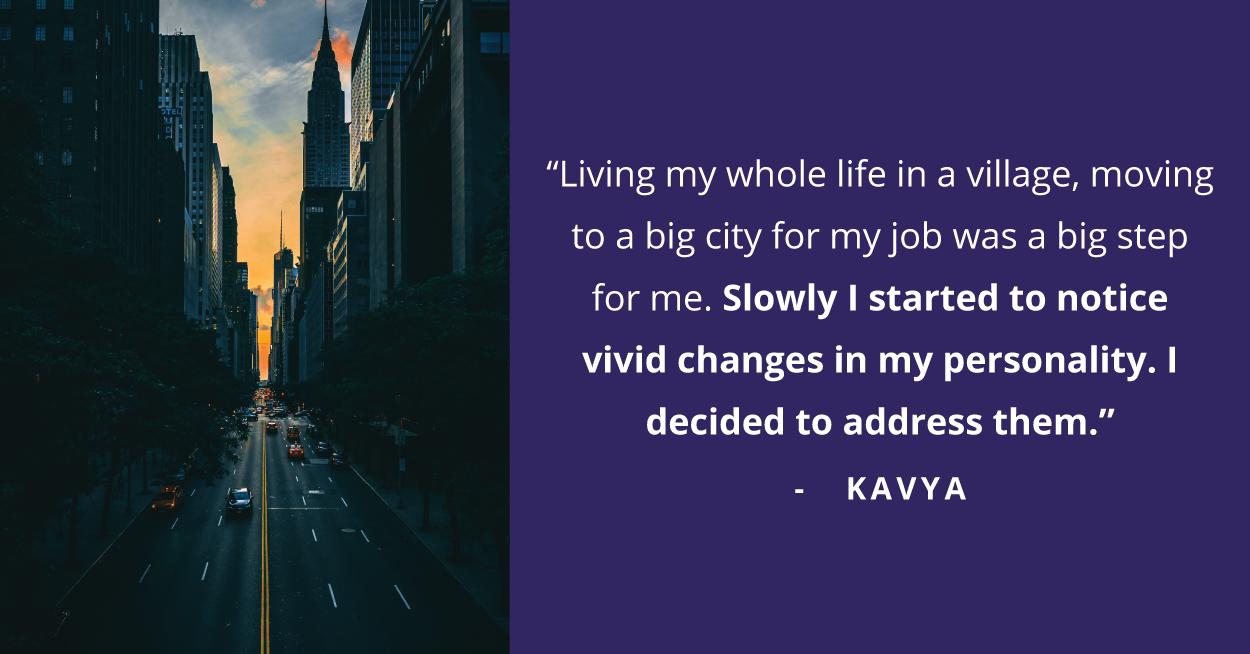 T.W.: Mention of Bullying
This is the story of 24-year-old Kavya (name changed) – a violinist, an artist and above all, a true mental health warrior! 
Born and brought up in Madurai, Kavya belongs to a traditional, rooted family. After pursuing Bachelors in Commerce, Kavya decided to pursue MCom through distance education. Despite being a state rank holder, Kavya loves to draw and took a resolution to learn more than 10 types of painting this year.
For someone like Kavya with such zeal in life, it was hard for her to move out of her village and shift to a town to pursue a better career.
"I always believe that if you work hard, you can achieve anything. But coming from a village, it was a bumpy road for me to shift to a city environment with a new job."
It was Kavya's first job and a cultural chock was knocking at her door. After living entirely in a village, it was a big step of courage for Kavya to mingle with new people and the environment. Kavya benefitted from an employee Assistance Program to ease her transition, but it was not much of use. She soon decided to leave the company and went back to her hometown sue to several reasons.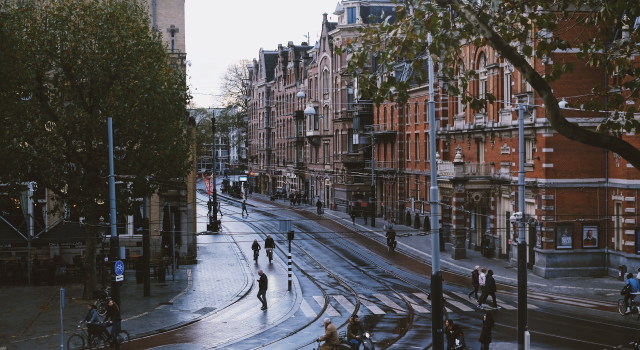 "I often got bullied at my old workplace. People made fun of me as I used to wear traditional clothes. I didn't even know what was happening to me, but I sure didn't like it a bit."
When Kavya joined her old toxic job, she was in search of a new one and if fate would have it, she soon got a job as Deputy Officer at TVS. Kavya was happier than ever but the trauma and bad experiences of the previous company made changes in her personality.
Slowly, Kavya started to notice a pattern in her behaviour. A pattern that would involve anxiety, panic attacks and major temperament issues.
Kavya was not ready to face anything. She wanted to do many things at once, but couldn't keep her mind through even one. She would often hide in her own shell, as it was getting difficult for her to function normally as the days would go by.
"One day, seeing me in distress, my office colleague told me to either complaint about my changed personality or deal with it by joining Employee Welfare Program."
Kavya's life was about to change as she decided to take the first step towards the betterment of her mental health with help of YourDOST. Kavya decided to seek help from a counselor and so, she connected with Ramitha.
Upon meeting Ramitha, Kavya emptied the pile of personality-related issues she was dealing with on her. Ramitha, as an empathetic listener that is, listened to Kavya's issues and gave her appropriate advice. Ramitha told Kavya that as long as we believe in ourselves and work to the fullest, we don't really need an external appreciation.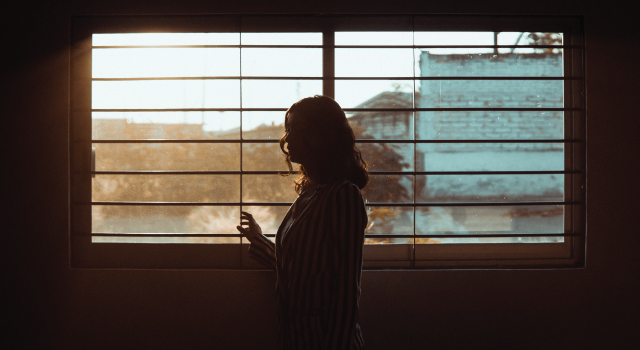 It was difficult for Kavya to understand this at first, as she was scared and alone seeing her changed personality. But, as the sessions went by, Kavya realised that it really should be one's least priority to listen to others' opinions about yourself.
"I stopped worrying about not getting appreciated by others. Ramitha truly made me realise my self-worth. I could see a change in my personality too, as my anger issues went down."
As her sessions progressed with Ramitha, Kavya realised how she was breaking her head over tiny issues. Kavya was also surprised to see how Ramitha had always been patient with her and so, she calls Ramitha her 'big sister'! Kavya was finally seeing light at the end of the tunnels and emerging as a strong woman with a brave personality.
Kavya summarised her counseling experience as 'life changing' and said it healed her soul. Truly, we at YourDOST, feel nothing but pride for this courageous one. Kavya rated her overall improvement through therapy as a flawless 5 on 5, and sure, we see why!
As a parting moment with YoruDOST, Kavya left us with one simple yet inspiring statement – "Never ever give up on your goal. Always keep trying." 
---
Eva's Warrior Tips:
1. Try opening up to at least one friend.
2. Invest in one relationship with a friend which is the main foundation behind starting to express yourself and not keep your emotions bottled up.
3. The most difficult part is to start expressing. You should also be very selective about the people you're opening up to.

Are you someone who has gone through a difficult phase and emerged stronger and better, with some professional help? Share your story with us to encourage thousands of others who might be struggling. Click here to submit your story.