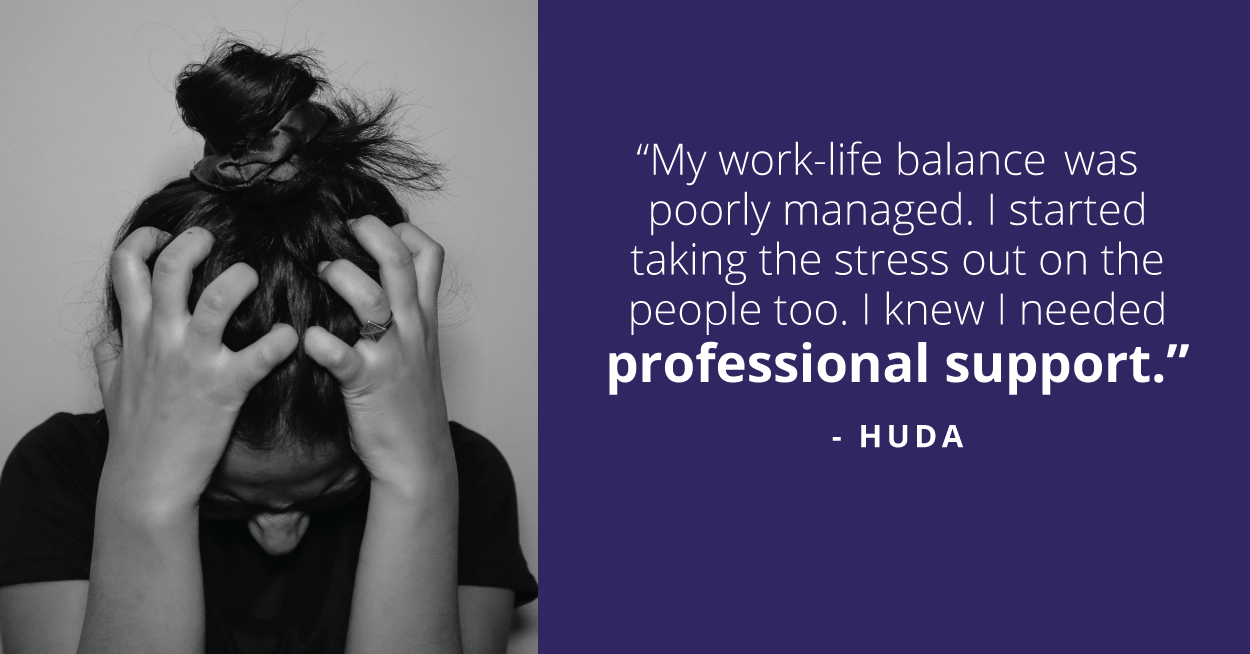 Family support is one of the most important things, for most of us. Huda, a 23-year-old creative soul always longed for familial support, and rightly, she got the best family members she'd have asked for. Born and brought up in Bangalore, Huda believes that her life revolves around her family members.
"I'm a very loyal person and trustworthiness is something I long for in any relationship. I feel I'm a sensitive person and I believe in working hard for things without taking them for granted."
Huda currently works at the ed-tech giant Byjus as a Senior Content Associate and is also a wife. She enjoys singing and being a content writer, jotting her thoughts down on a piece of paper is a go-to expression for her.
Despite being such an active person, Huda feels that she's been taking a lot of stress from a young age. Stress doesn't come with a warning, and in Huda's case, it had become a major tension at this point.
"My work and life were greatly imbalanced. There were certain family issues before my wedding, so that too caused stress on me."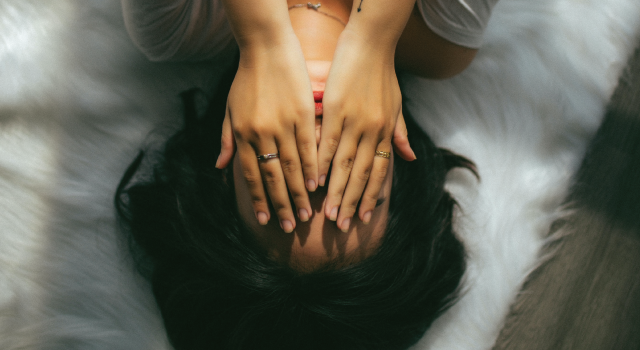 Huda was shaken by the ghost of her past and she wanted to be at peace, for a long time. She had become very restless and days were getting harder to go about. She was aware of the concept of counseling and so decided to take a session.
Huda took a session with a private therapist. The session went well but the strategies and guidance given by the counselor didnt last for long. "At that point, I couldn't take anything anymore", said Huda.
Huda had great support from her friends, but their warmth too faded as the days passed. As trust is the most important thing for Huda, the moment she began to feel insecurities, she knew it was about time.
"I started taking my stress out on the people. I badly wanted to change this behaviour of mine. I was not extensively looking for suggestions, all I needed was an ear to hear."
Huda was unaware of the fact that Byjus has YourDOST associated with them as their wellness coach, so when she got to know about their counseling services, without wasting any time, she started her therapy sessions to keep the stress at bay.
Huda got connected with a female counselor from YourDOST over audio calls, and she began to enjoy the sessions from the first meeting itself. The cousnelor asked Huda to figure out what she enjoys and what brings peace to her and advised her to do those things.
Huda reignited her will to do things and even started meditation. She soon realised how she is able to close the window of negativity that entered her mind.
"Now whenever I get a negative thought, I immediately take a step back and shut it down. I even told this to my husband, and since then, even he feels less stressed out."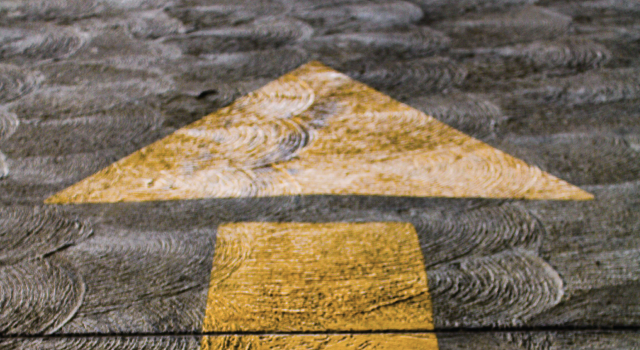 Counseling taught Huda how to keep a positive mindset toward life. She feels, through counseling, she got tons of new information, new knowledge and many valuable things which she can incorporate into her life.
"Counseling helped me help ppl around me. My stress and the train of negative thoughts just vanished,s sessions by sessions. I enjoy doing things now and even feel my work and life are balanced again."
From taking stress to feeling grateful, Huda has truly come a long way. She gives entire credit to her cousnelor and feels that the person that she is today is heavily impacted by the therapy sessions she did.
Huda initially thought YourDOST might not be able to help her, but now that her perception is shifted to a positive side, she feels like she'd have connected with YourDOST sooner! "Therapy helped me put myself together", says Huda, as her eyes beam with joy and hope.
For Huda, the best part about therapy is the fact that she now knows how to identify and handle stress, and the techniques provided by the counselor shall always remain with her in the face of adversity. Huda feels she's improved drastically after therapy sessions and gave a flawless 5 on 5 in terms of feeling better.
From all of us at YourDOST, Huda, you're a true mental health warrior and an inspiration to many for taking care of their own mental wellness and helping others too!
---
Huda's Warrior Tips:
1. There's nothing wrong with taking therapy. Everything depends on your mental state.
2. If you can't or don't take care of your mental health, how can you be your best self? Trust the process and go for it!

Are you someone who has gone through a difficult phase and emerged stronger and better, with some professional help? Share your story with us to encourage thousands of others who might be struggling. Click here to submit your story.