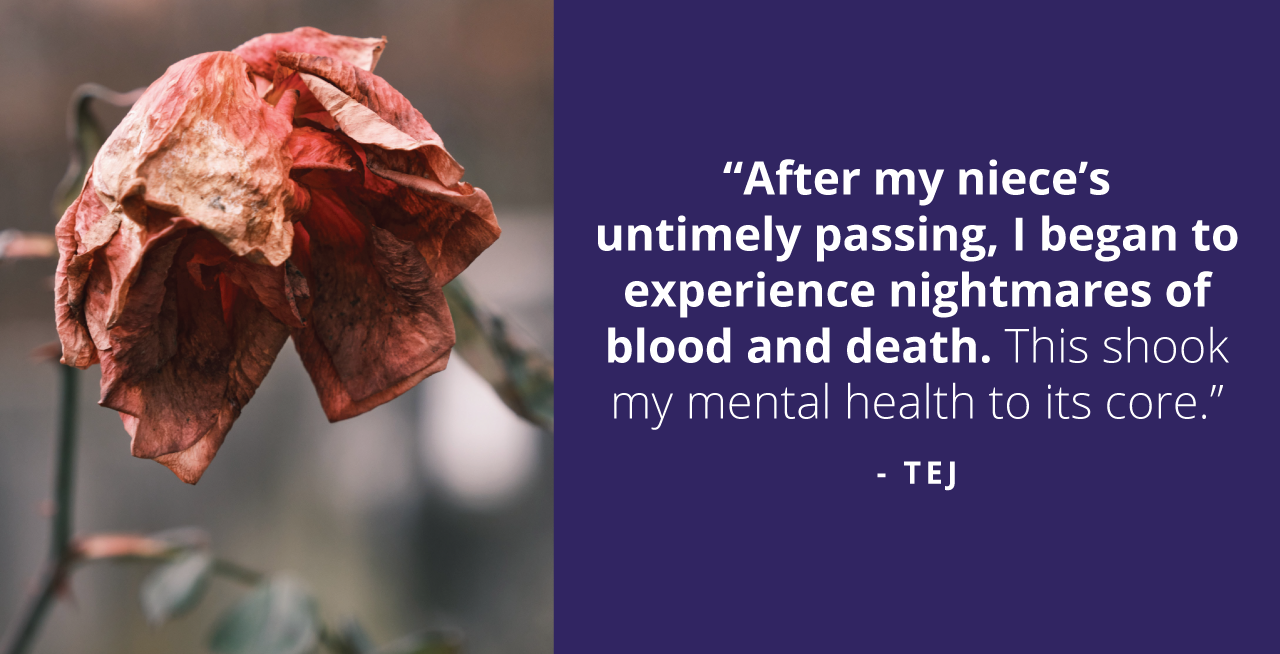 Tej (name changed), 27, is currently pursuing a regular PhD and a residential research scholar. Tej describes himself as a stable and ever-evolving being, as he grew up in a humble family and calm atmosphere. His life had been a relatively smooth (not very uneven) one so far.
However, in the initial quarter of 2021, he witnessed some spontaneous and uncertain events that he had not dealt with at least up to this point, before switching to counseling sessions with an expert. Lately, in the same year, his mental well-being had begun to deteriorate in the form of some disturbing events all of sudden and out of nowhere. Given the spontaneity of events, these events seem to disturb mental peace.
"For the first time in my life, I witnessed some disturbing episodes a few months ago, I believe, as a consequence of some unavoidable and timely-unfavourable circumstances in the recent past. These episodes were predominantly related to worrisome dreams (nightmares) witnessed by me during the nights."
These events were disturbing at least as soon as Tej landed in reality and begin to recount them. They tend me make him captive for some time. It also led him to ponder over some aspects of reality, particularly, related to death.
Over time, Tej was a bit habitant to label them as nightmares. However, he simply painted them as 'dreams'. In the process of introspection, it began to make him realize that death is an ultimate reality and articulated the entire state of affairs as "Every soul will taste death".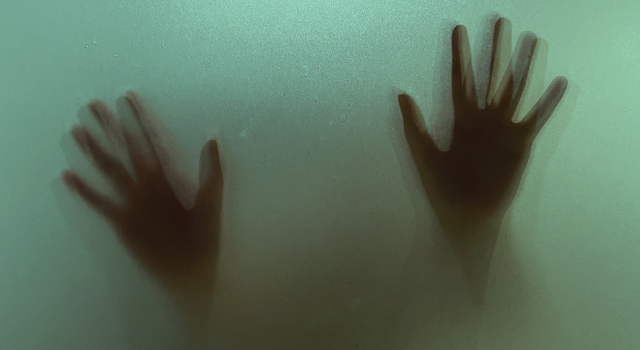 A few months ago, Tej got an opportunity to visit his home. While at home, Tej witnessed a major setback, in the face of Abeera's (his little cousin) heavenly abode, aged eight. He found her cousin lying on the hospital bed deceased. He took the deceased from the hospital to her home and made funeral preparations. This event shook the consciousness of Tej.
Immediately after some time, he began to encounter some disturbing events during the night. Though indistinct, the dreams do follow a systematic pattern, imagery and demonstration, and are primarily centred towards death, accidents and bloodshed.
"These dreams made me anxious about my mental health. I began to wake up in the middle of the night with tears in my eyes, with a horrifying fear of losing my loved ones."
Tej feared that such events might backfire and reinforce in future if not dealt with appropriately. Therefore, he preferred to switch to attending counseling sessions. Since Tej's college is associated with YourDOST, he connected with Sanjana Guha Roy and started getting his counseling session with some telephonic and some virtual-video calling conversations.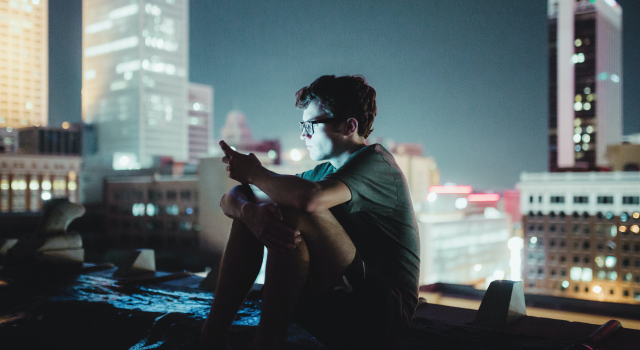 As the sessions went by, Sanjana tried to connect the dots, largely related to the fragility of internal peace of mind, focussing on his conditions at home, the assessment of his academics, and the place where he currently resides.
After a few sessions, Tej realised that the chat option is limiting him to express himself to the fullest, he switched to video calls for further sessions. Sanjana on the other hand took a holistic approach towards this matter and reflected a very empathetic attitude.
"In the initial sessions, Sanjana tried to understand me as a person, and my mental wellbeing. In addition to my academic and research journey, my family ties, and social networks, I took part in sharing emotional, social, and mental wellbeing conditions as a prerequisite."
In the subsequent sessions, Sanjana resorted to a robust assessment based on the detailed virtual discussions. Among others, she advised some prescriptions that Tej followed.
Sanjana advised Tej to share the details of disturbing events to get a present status of his mental health. She then advised Tej to perform an exercise as a part of his routine and engage himself in other hobbies, to bring him on a consistent sleeping track. She also suggested that Tej should indulge in more mindfulness activities.
Further to these, Tej was also advised to list out the things that deserve acknowledgement, including family members, social networks, benevolent friends, among others. It persuaded Tahseen to acknowledge, value, and attach a reasonable weightage to those things in which he erstwhile was not considered significant.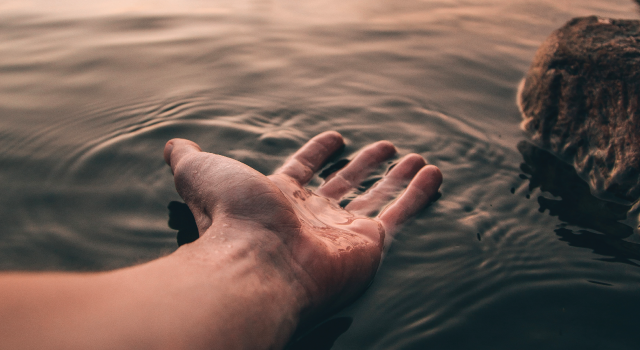 "Sanjana also suggested I should start documenting my dreams, as it was imperative to make a holistic assessment in the subsequent sessions. I still am following this suggestion."
Sanjana taught Tej a few aspects of human behaviour, peculiar to some persons, the most fascinating segment of her counseling. Over time, his inner thoughts stabilized and he begin to start focusing on the pursuits of his life.
Extending his gratitude towards Sanjana, Tej mentions, "To be honest, I am indebted to her, for her warmth, being a passionate listener, and empathetic demeanour. She also tried to figure out the underlying issues, which transcend beyond my fragility and reflections of the unconscious mind."
In a fun rapid-fire round with YourDOST, Tej described his counseling journey as "peaceful". Tej rates his overall progress through counseling with a 3.5 out of 5.
We, at YourDOST, can see how far Tej has come and believe that there is no turning back for him! We wish him all the best!
---
Tej's Warrior Tips:
1. It is important to weigh the well-being of mental health as equal to your physical health.
2. It is important to take precautions earlier and not wait for things to get worse.
counseling should be subsidized for people who are facing issues.
3. Counseling should be considered as a part of improvement and resilience, not a disease or disorder.

Are you someone who has gone through a difficult phase and emerged stronger and better, with some professional help? Share your story with us to encourage thousands of others who might be struggling. Click here to submit your story.