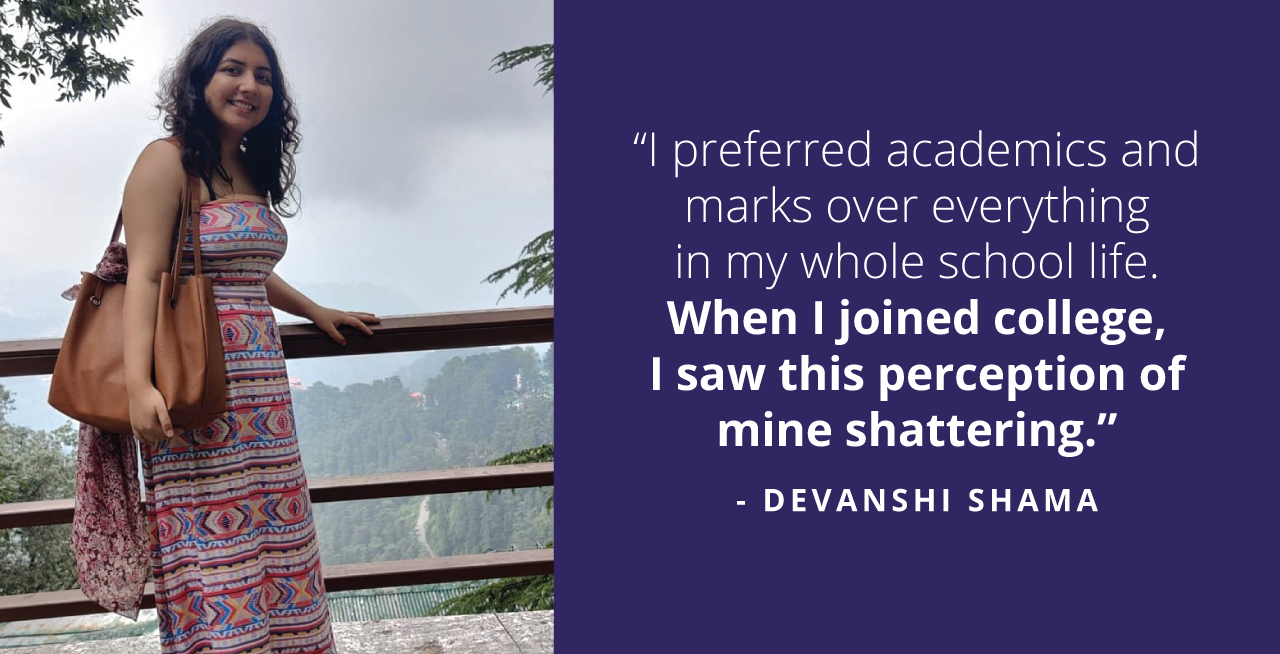 Born and brought up in Pathankot, Punjab, this is an inspirational story of 21-year old Devanshi Sharma. Currently pursuing B.A. (Hons.) in Economics from the prestigious SRCC, Delhi, Devanshi has come a long way in her life.
"Academics has been an escape of emotions and loneliness for me", says Devanshi, as she began to ponder upon her choices in life so far.
Devanshi calls herself a highly responsible, empathetic, and self-motivated woman and to further her skills, she even decided to switch from a Punjabi medium school to an all-English medium Convent school during her early school days.
"I wanted to be a better communicator. I have a powerful voice to raise, I just needed a proper channel to communicate the same, and so I decided to go to the best school in town."
Devanshi felt as if her status had been restored, once she joined a premier school. As years went by, Devanshi started becoming more and more academics oriented because she thought she is pretty good at it and should pay more emphasis on it. Extra and co-curricular activities weren't Devanshi's top-notch priorities, but something which kept her going was her sheer love for elocutions and debates.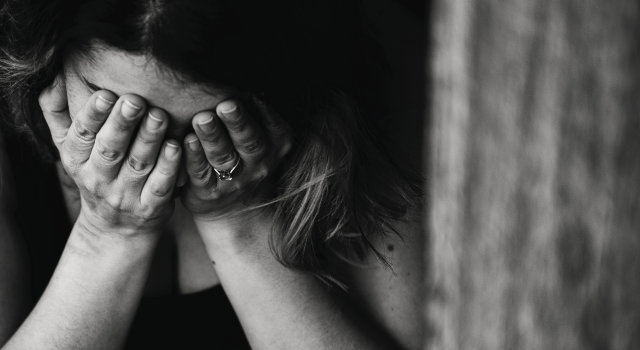 "I used to be 'that' kid who would cry even if one mark is lost. When it was time for my college selection, I knew I wanted nothing but the best."
Devanshi took up humanities with Maths, as she was interested in joining the civil services. Fascinated by the tags of colleges, she wanted to join Lady Shri Ram College. But due to herother personal preferences, Devanshi decided to go ahead with SRCC. Though she knew SRCC is a prestigious institute, Devanshi still felt she could have done something differently.
"Academics and marks aren't everything" was Devanshi's first thought as soon as she joined her college. Devanshi saw her childhood perception of marks being a priority getting shattered right in front of her eyes, as she started interacting with others around her.
"I thought I was something but when I saw others at SRCC, the competitive side of me awakened. I began to feel insecure. My academics were also not that great at that point."
Scared and alone, Devanshi found herself lost in the classes. As amused she was to witness neurodiversity at the college, she was also feeling like a misfit. Devanshi tried to mingle with others by joining various societies at SRCC, but she got constant rejections and that shook her confidence from the core. Going to college, attending class and focusing on academics stopped making sense to Devanshi.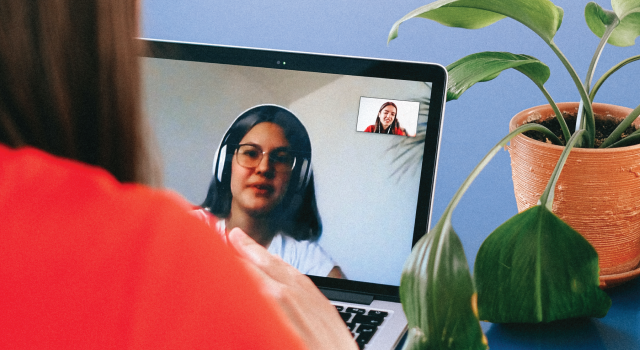 "I was living my dream, but it still felt like a nightmare. My sister told me to trust the process and that I'm doing good, but everything fell short compared to my confused emotions."
As days went by, Devanshi even started questioning her choice of career and academics field. She would physically attend classes, but mentally and emotionally, she would not be content at the moment. One fine day, Devanshi was roaming around in the college when she stopped by a bulletin board that had YourDOST pamphlet on it.
Devanshi got to know how SRCC has partnered with YourDOST as their emotional wellness coach and needless to say, she was overjoyed with the idea of having a counselor and expert team by her side. Devanshi had no preconceived notions about how the therapy process will be, as she went with an open mind to explore the other side of her!
"I reached out to Anuradha ma'am on YourDOST platform without any appointment. She took me in, listened to me patiently. She didn't suggest anything in the first go. Rather, she told me things that I already should've known."
Devanshi poured her heart out in front of Anuradha and even discussed multiple other things. What started as academic anxiety had now taken a turn towards self-doubt and jealousy towards others. Upon understanding these underlying issues of Devanshi, Anuradha suggested she ask questions like "Why do we get jealous? What's in it for us?" and more to develop Devanshi's self-introspection.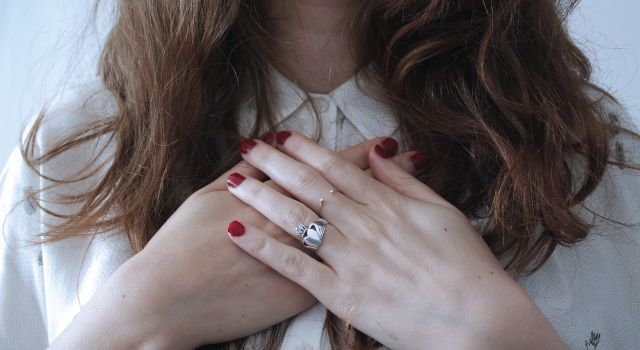 Therapy provided a new perspective to Devanshi; she started to learn how to blur out academics related negative thoughts and focus on positive ones. Anuradha also provided Devanshi with various additional resources to help her keep going.
"Slowly, I started enjoying my classes again. I realized a balance between academics and participating in various societies is something I need to work on."
Therapy made Devanshi realize how important self-care is and a systematic approach towards our feelings too. Devanshi was suggested to maintain a thought journal where she can jot down her thoughts, feelings and later reflect back on them to understand them better.
Devanshi extends her heartfelt gratitude towards Anuradha stating, "she helped me boil down my insecurities and was there whenever I needed help." Devanshi rates her overall improvement through therapy a solid 4.5 out of 5. We at YourDOST, feel immense gratitude towards Devanshi for sharing her story of bravery with us and with the world to inspire millions of others out there!
---
Devanshi's Warrior Tips:
1. Therapy does not make you a weak person. Rather, it shows how courageous you are.
2. Make self-care a priority.

Are you someone who has gone through a difficult phase and emerged stronger and better, with some professional help? Share your story with us to encourage thousands of others who might be struggling. Click here to submit your story.