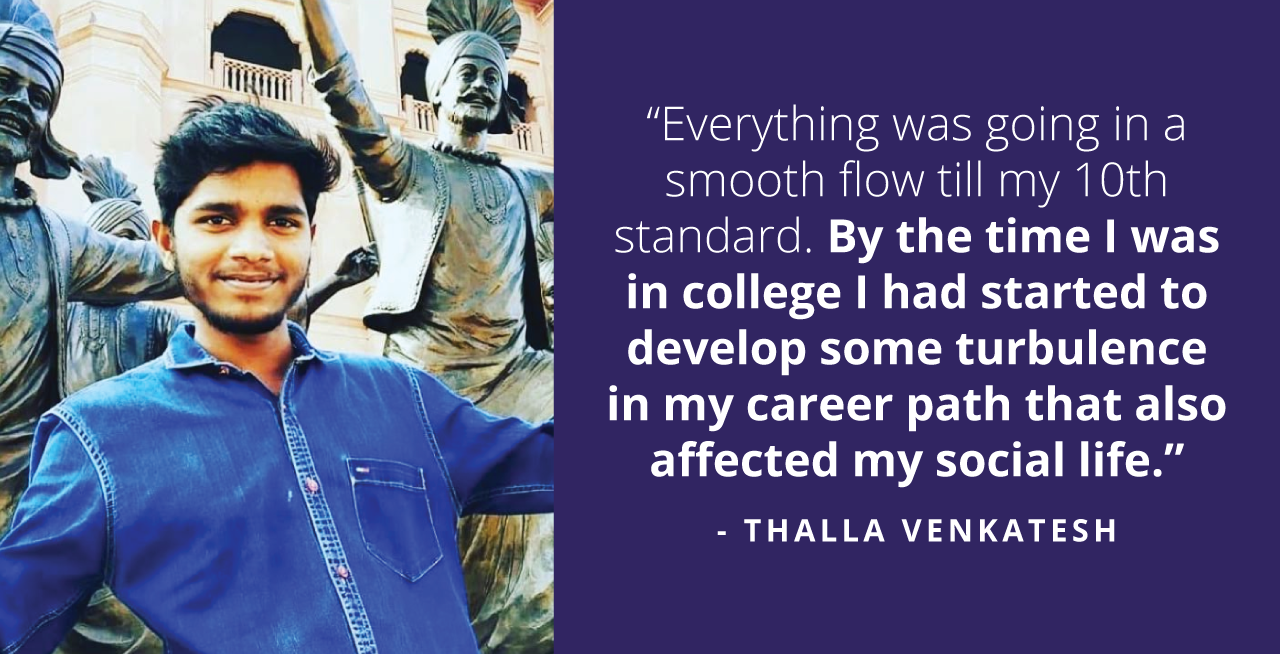 Research revealed that 35 and 37 per cent of students reported high or very high levels of academic stress and exam anxiety respectively in the past two years, especially after the COVID-19 pandemic. Also, comparatively the male student's academic stress is higher than female students.
Similar is the case of Thalla Venkatesh, who is 21-years-old, and was born and brought up in Kallada, Telangana. Thalla witnessed a very exponential growth in his career as he was improving on his academics and received much appreciation for the same.
Thalla stood like a gem in front of his teacher's eyes as well as had developed a good impression throughout his school.
Other than his academics, Thalla also enjoys playing volleyball and watching adventurous web series or movies. Thalla also hangs out with his friends every once in a while as he takes the relationship with his friends quite seriously.
"Everything was going in a smooth flow till my 10th standard. By the time I was in college I had started to develop some turbulence in my career path that also affected my social life."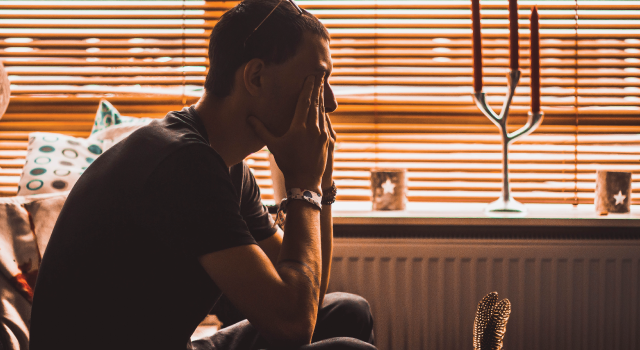 As Thalla entered his college days, he saw his friends swaying away from him. His friends had moved into different circles and he felt a sense of being judged although he didn't understand why. Thalla was still scoring decent marks in his exams but by then all he could feel was a sense of dissatisfaction. 
"I didn't want unnecessary sympathy, so I never tended to confront my friends about their behaviour towards me. I also didn't want to share this with my parents as they would not understand my situation well."
Soon, Thalla was getting affected by all these ups and downs negatively. Overall, every little happening around him took a toll on his mental health as a result of a lack of emotional support. But Thalla wasn't was the person who would give up that easily, so he took the opportunity to seek counseling provided by his college to seek help.
"I got connected to a counselor, Reema from YourDOST, to speak out about my mental health at that time."
Reema recognised Thalla's problems thoroughly and went forward to provide him with suitable solutions for the same. Firstly, Thalla was advised to not restrain himself from shying away to confront his friends. Reema made him understand that whoever in his life was meant to stay would stay. Following that, Reema wanted Thalla to get a grasp over his academic front. So, he was suggested the Pomodoro Technique by Reema as he had an issue of not being able to concentrate for more than two hours.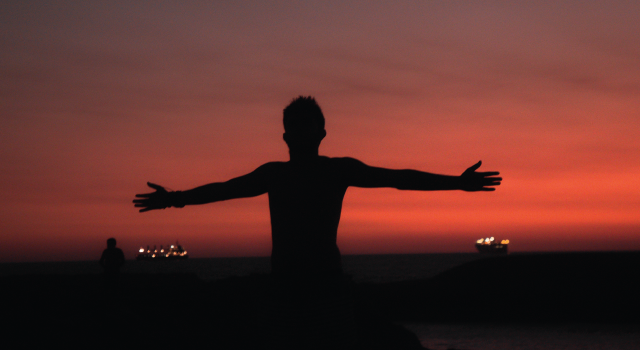 Pomodoro technique is a practice of allotting a fixed time in intervals where a particular task had to be completed followed by small breaks in between. Soon, Thalla saw a major comeback regarding his overall performance as well as in his mental health. 
"Reema showed me the way to focus on the positive side of everything. My focus levels improved drastically and so did my academic performance." 
Thalla was no longer holding himself back from asking his doubts on the spot and his academic stress declined majorly. Thalla considers Reema as a saviour sent from heaven for him. He clearly described her as "a sister from another mother" which best describes his gratitude towards Reema. 
Thalla rates his overall progress through counseling with a solid 4 out of 5. Academic stress can be a huge problem for some people but Thalla didn't let it overcome him.
We, at YourDOST, feel deeply satisfied to be able to be a part of Thalla's amazing journey and wish him luck!
---
Thalla's Warrior Tips:
1. The more you talk and express yourself, the more solutions you will find.
2. Everyone will face some issues mentally, but it is necessary to get it introspected.
3. Neglect the stigma that counseling is only for psychos, but it is for anyone and everyone.

Are you someone who has gone through a difficult phase and emerged stronger and better, with some professional help? Share your story with us to encourage thousands of others who might be struggling. Click here to submit your story.