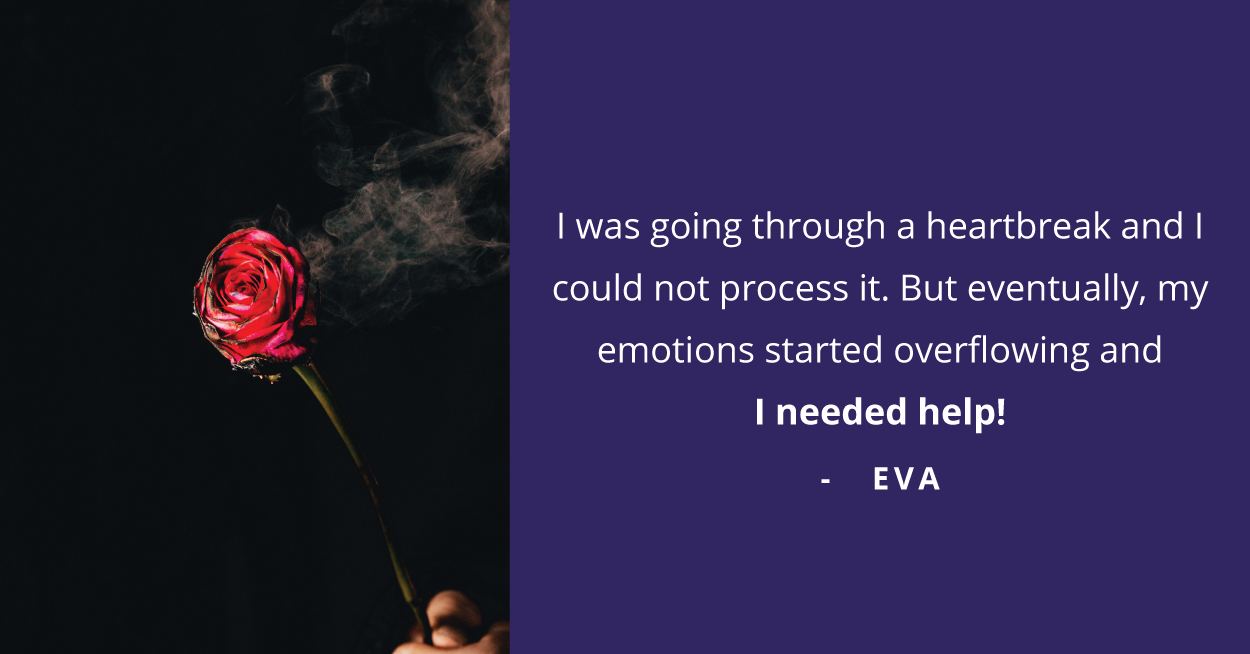 I learned that, with grief, you have to take it one day at a time and learn how to find happiness amid the heartbreak. – Adrienne C. Moore
Eva, who is 24-years-old, works as a Technical Writer. Being a person with a jolly personality, Eva has always been on the listener side. Spreading love through her vibrant personality, Eva has led a simple life so far. 
Eva belongs to a nuclear family with a pet dog. Born and raised in Bangalore, Eva completed her undergraduate with an English Major. Other than enjoying her work, Eva also finds time to read and watch movies.  
"I was going through a heartbreak. But what bugged me the most was the fact that I could not process it."
Heartbreak is one of the most painful experiences one can go through. It can break a person or make a person. In Eva's case, she was surprised about how neutral she was about it. Neither could she feel the pain in it, nor could she find an outlet for it. The one thing that bothered Eva the most was her inability to cry regarding it.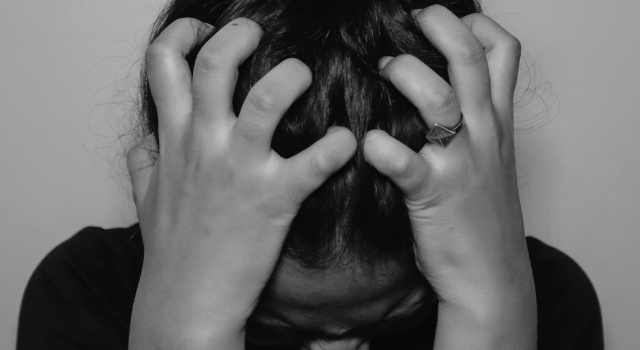 "My work life was going great instead of seeing any adverse effects. Little did I know that it was yet another way to block my thoughts from affecting me."
Eva found herself always being occupied by her work. But no matter how much Eva ran, she knew that she would have to face it some time or the other. Hence, followed some episodes of breakdowns!  Whenever Eva would be inside the bathroom were the times when the pain would hit her all over again as she had no other distractions. Soon, these breakdowns started tearing into her everyday life. 
"There came a time when something absolutely insignificant would open all the gates to an uncontrollable breakdown."
Meanwhile, Eva's company was associated with YourDOST. The grief and uncontrollable breakdowns in her life had gotten the water over her head. At the same time, Eva was unable to speak to anyone about her issues. So, without any further ado, Eva got in touch with a counselor seeking a ray of hope. Eva took the opportunity to converse with three different counselors at different times. Starting with chat, as Eva moved to video calls, Eva was also getting close to an effort to get out of her situation.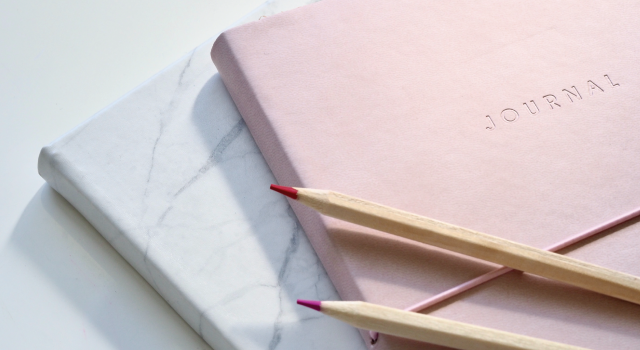 "I was suggested to maintain a journal as well as a thought log. But more importantly, I had a thorough conversation with about what I expected in a relationship intellectually, physically and emotionally."
A thought log can help your client learn to recognize how their thoughts, feelings, and behaviours interact and influence one another. With enough practice, it will become natural to identify these connections, which will give your client the power to begin challenging their irrational thoughts.
Eva's counseling journey involved more suggestions where she was helped to figure out the right direction on her own. As the heartbreak was left in the past, Eva was now focusing more on figuring out her own mindset in a relationship. 
Eva clearly says "By the end of the day, it is the work that you put in to improve upon yourself." Eva extends her warm gratitude to her counselor for helping by pointing out her issues from a third-person perspective. 
As Eva describes her counseling journey by one word, meticulous, she also rates her overall improvement through counseling with a 3.9 out of 5. We, at YourDOST, wish the best for her as we know that by the end of the day, all you need to do is have a little faith in yourself.   
---
Eva's Warrior Tips:
1. Try opening up to at least one friend.
2. Invest in one relationship with a friend which is the main foundation behind starting to express yourself and not keep your emotions bottled up.
3. The most difficult part is to start expressing. You should also be very selective about the people you're opening up to.

Are you someone who has gone through a difficult phase and emerged stronger and better, with some professional help? Share your story with us to encourage thousands of others who might be struggling. Click here to submit your story.