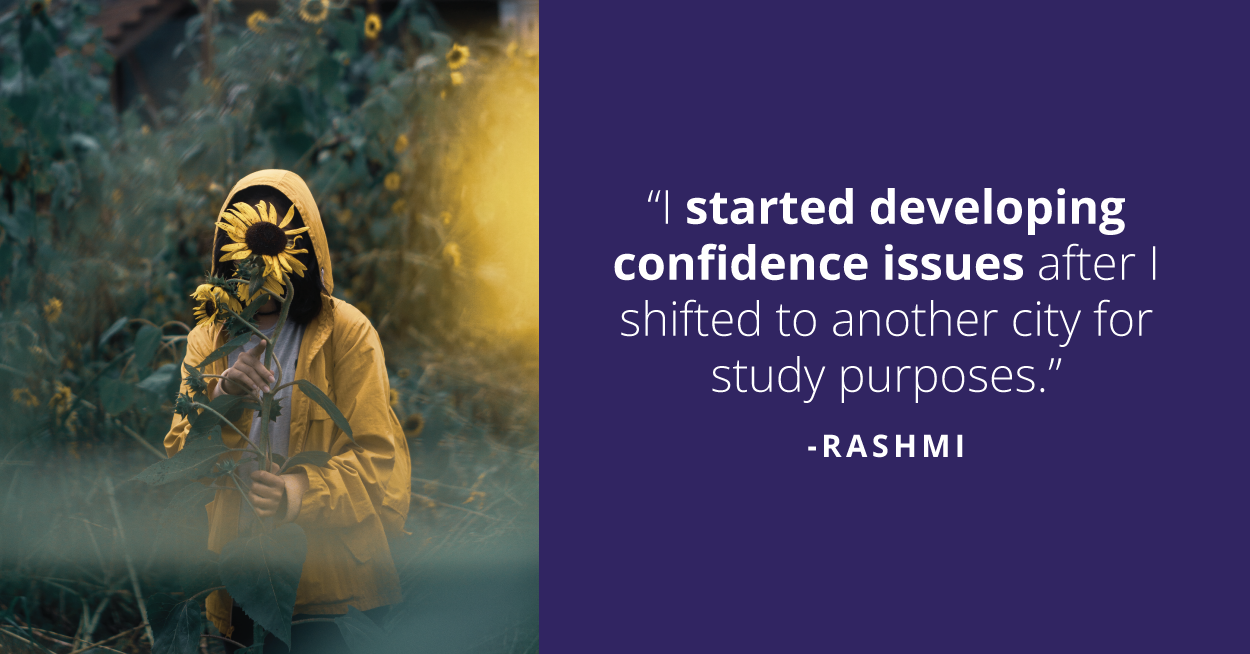 Born and brought up in Jharkhand, Rashmi is a 20-years-old student who is currently pursuing Bcom Honours from a prestigious university. Rashmi as a child was always involved in various activities from drawing classes, Gita Chanting to Kathak dancing. Moreover, Rashmi got trained as a classical singer and is skilled in playing the harmonium. While her interests faded from her lifestyle over time, Rashmi's life got confined into academics.
"By the time I passed out from high school, I had shifted to Delhi. It was different for me as I had stepped out of my home for the first time."
Belonging to a semi-conservative family, Rashmi was not much accustomed to going out of her house alone with friends.It also meant that she had to take decisions and be on her own for the first time. But the shift in lifestyle and environment that Rashmi had to face was making her feel disturbed. It marked the onset of a new downfall in her confidence level.
"I had always been one of the toppers in school. I never felt such a lack of confidence. It started making me nervous as well as upset."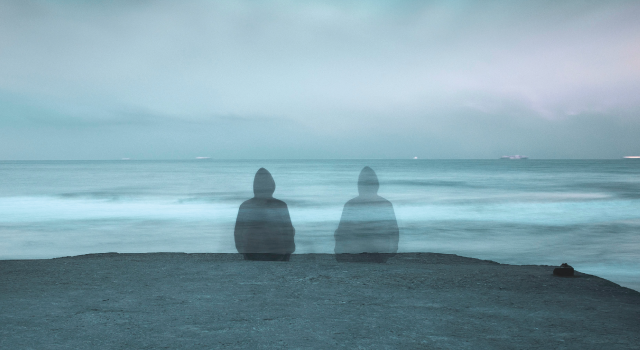 Rashmi tried getting along with people but never felt the comfort in that. The more she felt engrossed in her own thoughts, the more of her confidence was being put at stake. Rashmi's college felt even more alien to her due to the student who seemed selfish compared to where she came from. Naturally, Rashmi withdrew herself within her own shell and refrained herself from sharing anything personal with anyone. 
"My college had numerous societies where one could pursue their co-curricular interests. But when I was applying for the same, I mostly faced rejection."
The fear of facing people and public speaking had swallowed her confidence up. Soon, Rashmi was bailing out of appearing for interviews altogether. Although she found solace in sharing her troubles with her partner as well as best-friend, something inside her remained unchanged. Soon, the lockdown hit the nation leaving people back into their homes.
"I had lost track of my sleep schedule. There was one interview scheduled for me once. The night before that interview, I had gone blank on my introduction. I needed help."
Rashmi got in touch with a counselor from YourDOST, which was associated with her college. So, she took this opportunity to speak out about the difficulty in sustaining her confidence followed by the interview that she was nervous about.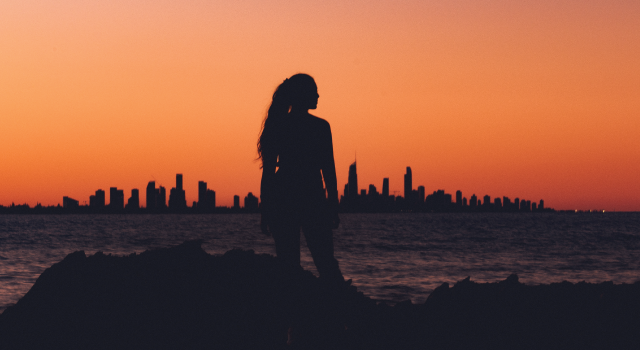 The counselor encouraged her by saying that even if she flaunts in the same, it wouldn't matter after a few days. So, the wiser act to perform would be to attend the interview.  
"Once I had to attend my first jon interview. Initially I had decided to not attend it. But after the counseling session, I woke up motivated the next day and went for it."
For Rashmi, the act of going for the interview in itself was a win-win situation. To celebrate that achievement that day, Rashmi treated herself with good food. 
Soon after this, she noticed that her anxiety was going down and she felt more organised. Meanwhile, she was following the techniques that her counselor suggested like breathing exercises, journaling and progressive muscle relaxation techniques.
Progressive muscle relaxation is a non-pharmacological method of deep muscle relaxation, based on the premise that muscle tension is the body's psychological response to anxiety-provoking thoughts and that muscle relaxation blocks anxiety.
"I feel really grateful to all the counselors that I came across for helping me overcome my fears. If I hadn't taken the step towards counseling, I might have been in the same place today."
In a fun rapid-fire round with YourDOST, Rashmi described her overall progress through counseling as "wonderful". While Rashmi rated her improvement through counseling with a 4 out of 5, she indeed proved that confidence can be brought back even from the darkest of corners. We, at YourDOST, feel proud of Rashmi to see how far she has come and wish her the best!
---
Rashmi Warrior Tips:
1. Counseling sessions should be recommended for everyone. Even if you are not going through something extreme, you can always go and speak to them in some way or the other.
2. Maybe the number of suicides can reduce if one can go to a counselor and solve their issues from a budding stage.

Are you someone who has gone through a difficult phase and emerged stronger and better, with some professional help? Share your story with us to encourage thousands of others who might be struggling. Click here to submit your story.