"I don't think we spend enough time in reflection and introspection. We don't know who we are as individuals in this culture anymore." – Naomi Judd.
Hemanth, who is a dynamic and energetic person with a bright soul, is currently 27-years-old. Hemanth is a person fond of non-fictional books, cooking as well as a hard-core Formula 1 admirer and follower. Hemanth's spontaneous and fun-loving personality makes him a social butterfly. After completing his MBA from IIM Bangalore, Hemanth has been working as the Chief of Staff in Bluestream, UAE. But just like life is depicted, Hemanth's path also consisted of a few bumps in the way. 
"I was in a relationship that ended abruptly. But that was not the end! With the break-up, a lot of negativity grew within me."
Hemanth had started to question each one of his moves. Having one's personality intact requires a clear understanding of their own choices and actions. But for Hemanth, it was completely the opposite. 
Hemanth had started to feel wrong about himself and his every move. This feeling of doubt grew so strong inside Hemanth's mind, that he felt a sense of uncertainty if he was being too kind or helpful to people. Hemanth realised that he needed a clear introspection of himself and his changing behaviour.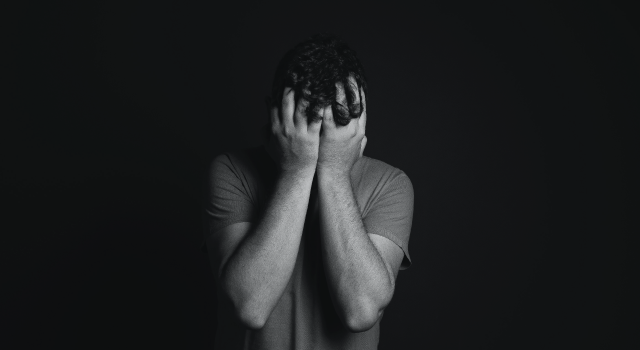 "I knew that I had to reverse this ever-changing changing personality of mine. Without a clear introspection of the same, it was not possible."
Along with the process of introspection, Hemanth also needed someone to vent out to. By that time, Hemanth had a constant feeling of his energy being drained and so he would stick to his bed all day. It was not a pleasant time for Hemanth to go through such a situation. 
So, with all the pieces falling into place, Hemanth decided to seek counseling from YourDOST, which was associated with his college. Hemanth started with one or two chat sessions with his counselor, Forum Mehta, and later shifted to audio calls. With the introspection process coming into place, Hemanth discovered that there are two types of people. 
"One kind of people are totally ignorant of their strengths and weaknesses. The other kind of people are those who try to acknowledge their pros and cons and work on being better."
Hemanth was also blessed to have a couple of friends who stood as a pillow for him to bend on. But despite the constant support, Hemanth often ended up feeling like a burden to them. He felt exhausted by the thought of approaching them with the constant agony he was going through. At a point in time, Hemanth started feeling guilty for the same and decided to stick to counseling. This is when Hemanth came across Debolina. 
"Debolina ma'am had a structured approach and had the ability to lift my weaknesses. I was finally able to talk in an unfiltered manner."
Debolina advised Hemanth to pick one problem at once and work on it accordingly, to improve the further course of action. Hemanth was taken through a deep introspection of the flaws and strengths that he possessed and he had started to accept those and work on them. One of the biggest issues that Hemanth possessed was the body image issues that he developed after his breakup. 
Most importantly, Hemanth always felt hesitant about sharing his body image issues as conventionally it is often seen as a not-so-masculine factor in our society. Hemanth needed a mentor who would direct and push him in the right direction, and he was on the Cloud-9 to have finally found one.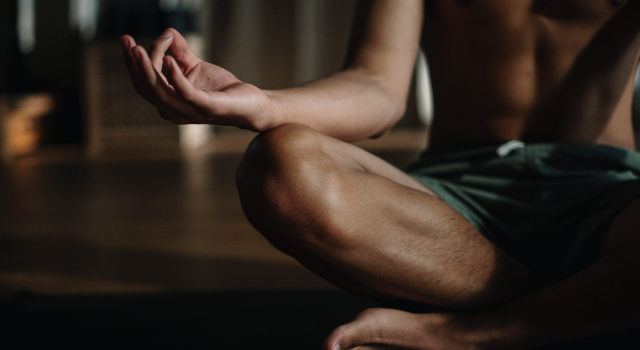 "Sometimes you have to accept a few flaws and work on them. So I started practising the techniques that Debolina suggested I follow."
The techniques suggested by Debolina included writing five positive things about himself that were a way to ingest positive self-affirmations. Another technique was to practice distinguishing between what is an assumption and what is reality. 
There also included a stepwise process where Hemanth had to list down what his likes and dislikes are and do a thorough analysis on them. Hemanth was also suggested with an exercise where he was supposed to focus on the food he was consuming and then analyse the amount of time his mind would wander to the body image thoughts. 
"I was also advised to practise guided meditation. By the end of the journey, I saw a drastic improvement in my mind control and I soon felt like a new person."
This time, Hemath had started exercising regularly and he had become his first priority. Hemanth realised how important it is for one to focus on themselves. As time passed, Hemanth was also able to make new friends with deep connections. The mind is a wonderful thing! Given the right direction, it can do marvellous things. Hemanth had also started reading self-help and motivating books. The Secret by Rhonda Byrne was one of those books that helped Hemanth change his perceptions. The sequel of the book "The Secret" being "The Magic" was a book containing some gratitude exercises.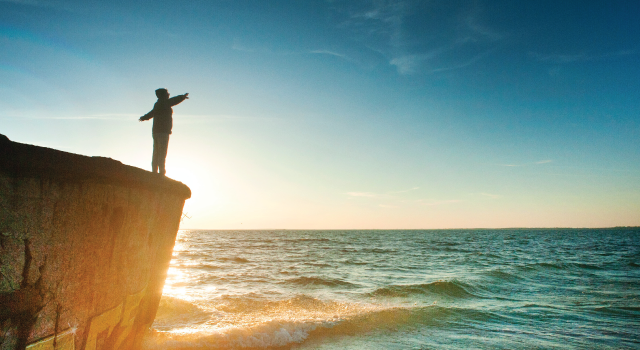 "By the end of the sessions, I was able to complete practising for 14 continuous days. I had developed a new confidence and there was no turning back."
Hemanth feels grateful to his counselors for helping him achieve such a position in his life. Hemanth describes himself as a person who is shy in expressing his emotions, but in front of the counselors, he had reincarnated a new personality with utmost confidence. Hemanth says that it has been an empowering journey and he deeply admires the personalised and structured approach of the process. 
In a fun-rapid fire round, Hemanth describes his overall journey with one word – surprising! However, it was impossible for this process to be effective without Hemanth's own will to improve and introspection. 
We, at YourDOST, feel utterly delighted by his progress and wish that wherever he goes, Hemanth inspires everyone around him just like he did through this episode!
---
Hemanth's Warrior Tips:
1. People don't realise how much counselling can help someone and ignore the same by their preconceptions. By counseling, one can change things that they want to change about themselves and come out as a better person.
2. The journey of counseling is like a marathon. It doesn't get over in one or two sessions. It is a long process and takes time.

Are you someone who has gone through a difficult phase and emerged stronger and better, with some professional help? Share your story with us to encourage thousands of others who might be struggling. Click here to submit your story.