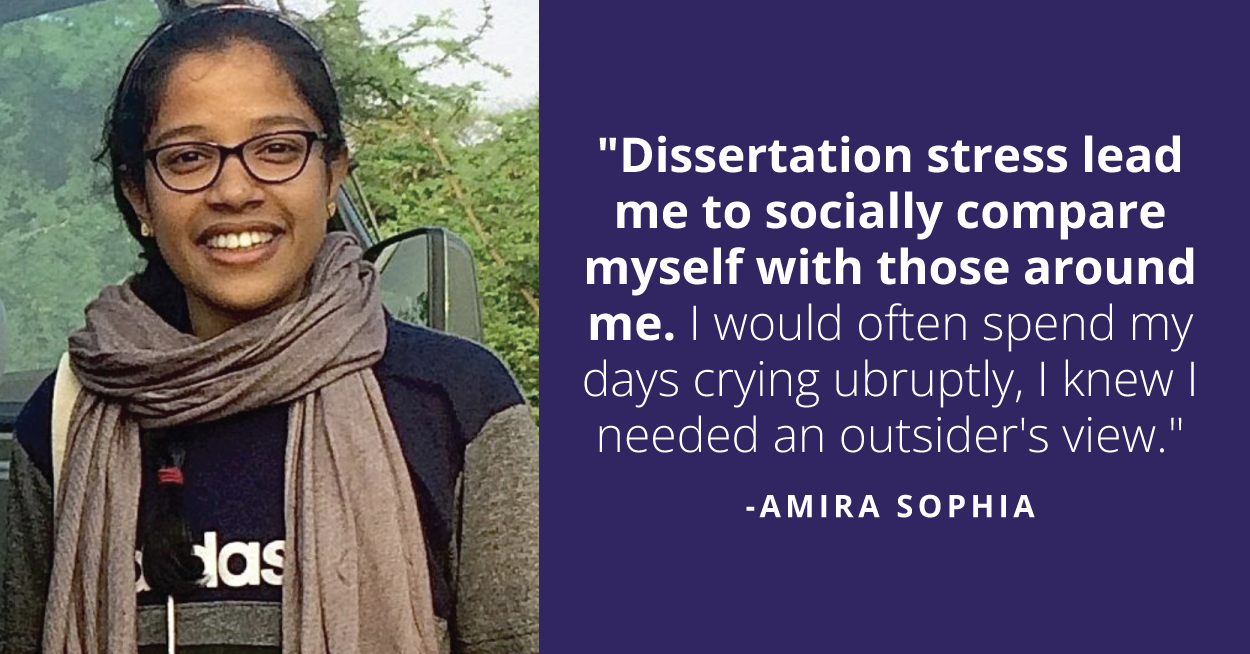 25 years old Amira Sophia is a researcher at prestigious Deakin University. An enthusiastic arts and crafts lover and avid video-game player – Amira leads life on her own terms. With her sheer love for animals, Amira decided to pursue her PhD in the field of Wildlife Biology – How cool is that!?
"Lockdown was imposed when I was doing my masters' dissertation. I had to move a lot – From Chennai to Tirupati, while trying to balance personal circumstances with academic requirements I couldn't handle the pressure of doing everything alone and that's when I began to lose control of my emotions."
Amira calls herself a sensitive person, but as the lockdown was imposed and when she had to deal with things completely by herself, she realized that it was taking a toll on her mental health.
Amira started getting irritated with the smallest of things, and at times, the frustration was reflected in the form of uncontrollable tears. As much as Amira wanted to talk with her friends, she couldn't, because when she did the results were futile and she found herself falling back into the same loop of emotions
"I knew about YourDOST, through IISER Tirupati, where I worked for my Master's dissertation. I booked an appointment with a counselor to talk with them, but I did not have the courage to attend it."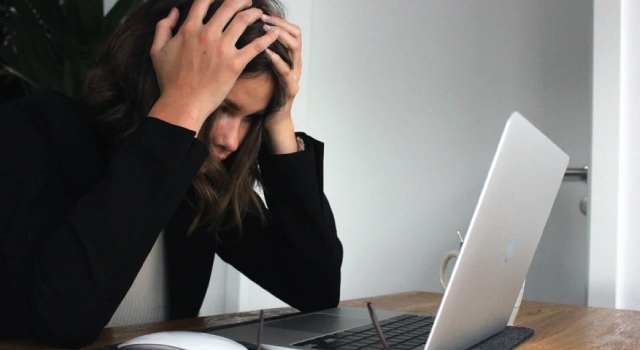 Amira, like many of us, wanted to find a solution to these unresolved feelings but she was scared to follow the process of a therapy session. She often complained of feeling 'lost' and started following people around her, without thinking about what she wanted to do.
As time passed, Amira was feeling more and more stuck and had a thought – "Everyone is doing something, feeling happy and moving ahead, but me. Why is this happening to me?" Her mind started comparing herself with those out there, hoping she would find some closure.
"I used to write in journals. Nothing specific, just some of my thoughts and how my day went. I slowly gathered courage and started chatting with a couple of Experts on YourDOST platform via chat option."
Amira wanted to take the sessions with ease and comfort while still going about her everyday work. And so, the chat option worked wonders for her.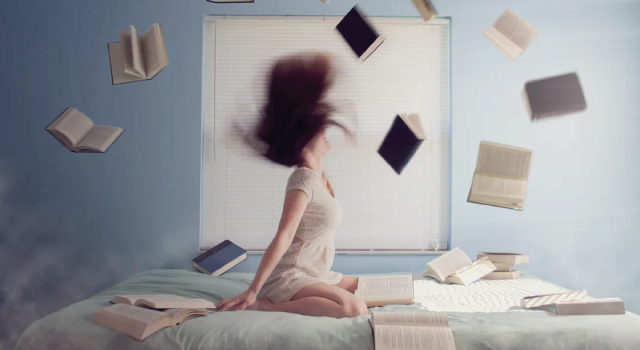 Initially, Amira felt a bit exhausted with the questions counselors were asking, she thought to herself, "The counselor didnt give any suggestion. What was the point?". But, Amira had faith in the process and as she continued more sessions, she started seeing the difference.
The counselor suggested Amira jot down a few points on what she loves about herself, to reflect her own thoughts and perception about herself. Writing about things she loved about herself was tough for Amira, as she didn't how to begin. But after four to five trials, she eased into it.
"As I saw things I loved about myself on a piece of paper, my abrupt crying episodes decreased and eventually came to an end."
Amira discovered a new side of her, through therapy sessions. Not only was she able to identify triggers but also learned how she can cope with them. Therapy taught Amira to leave a stressful situation at bay by keeping herself ahead of all the hurdles and finding the ray of hope, not outside, but within herself.
"I am able to see my strong side now. I don't compare myself anymore. I feel lucky to have known aboutYourDOST and to have a chance at seeking help from counselors with expertise."
Amira rated her overall improvement through therapy a solid 4.5 on 5 and she is very grateful for her counselors. And from all of us at YourDOST, feel grateful for Amira's courageous soul to not succumb to hurdles, but to conquer them with love and faith!
---
Amira's Warrior Tips:
1. We often feel our family/ friend knows us the best, but an expert can help us better as they're unbiased.
2. Don't compare your pain with anyone else's. Each person is unique, so is their concern. Book a session that will help you to upgrade yourself and feel better.

Are you someone who has gone through a difficult phase and emerged stronger and better, with some professional help? Share your story with us to encourage thousands of others who might be struggling. Click here to submit your story.