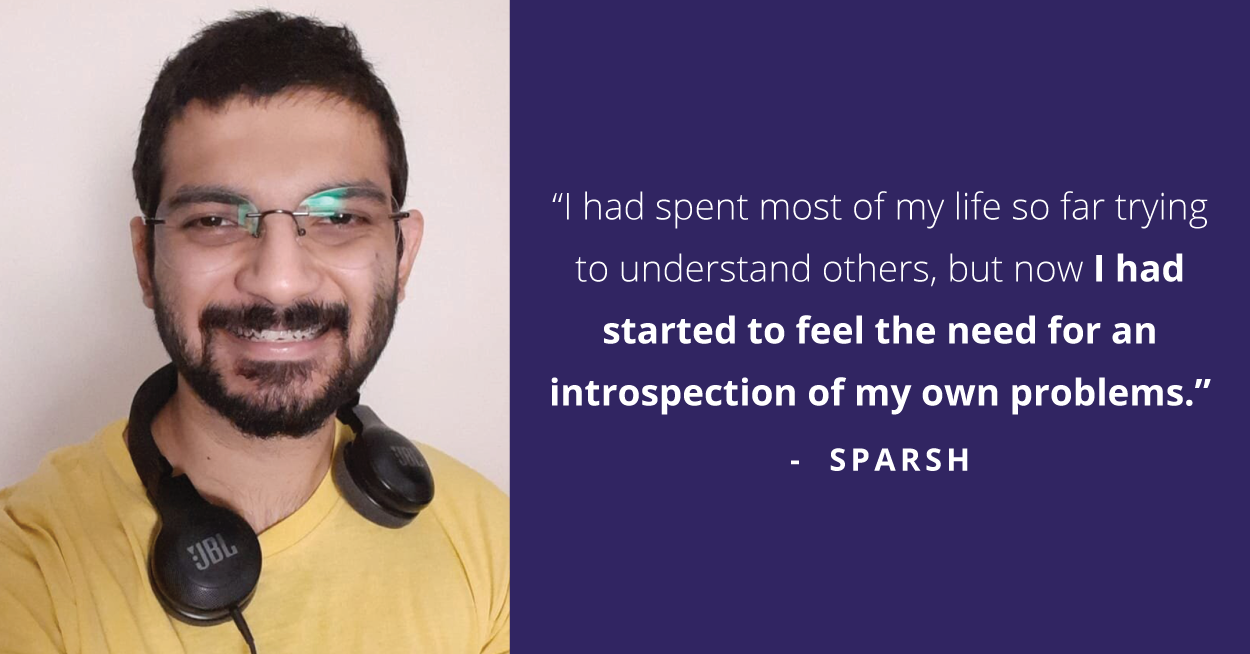 The most mature human insight comes from one's introspection rather than from exterior research. – Hugh Downs
Being a determined individual and a person with an upfront personality, Sparsh completed his bachelors in Computer Science. Nonetheless, this 24-year-old individual went ahead to follow his dreams and pursue a master's in Design from the National Institute of Design. Sparsh enjoys capturing his world through the lens as well as has his hands-on arts and crafts as hobbies. Currently residing in Bangalore, Sparsh always knew where he came from and therefore what kind of challenges he had him following.
"I had a couple of issues in my family and as I grew up, Sparsh went on to realise that there were certain things he needed to figure out about himself."
Sparsh witnessed some serious problems within his family's periphery since his childhood. Although Sparsh was familiar with mental awareness, his family still belonged to a different generation and they didn't have much knowledge on the same.  Most of the time, Sparsh saw the differences in the opinions turning into quarrels. But little did Sparsh know that it would be creating a deep mental impact on Sparsh's life in the long run. 
"I had started to generate a constant stress that didn't leave me after a while."
Believing that venting out helps, Sparsh tried opening up in front of his friends. But as much as he was sceptical about the right way to go deal with his problems, Sparsh was also unable to resonate with the advice received. College brought Sparsh more challenges as he was also unclear about his further choices regarding his studies. 
"I had spent most of my life so far trying to understand others, but now I had started to realise the importance of self introspection."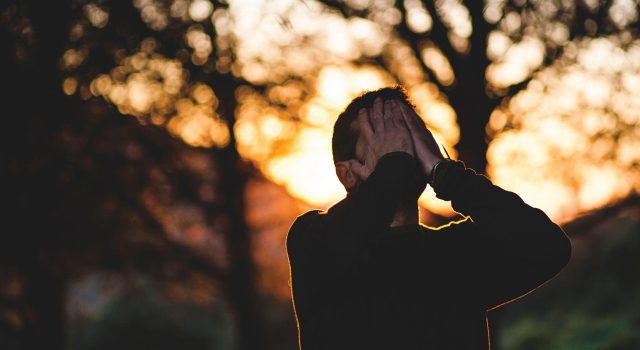 Without any preconceptions in his mind, Sparsh decided to take up counseling from YourDOST, which was associated with his college. Sparsh had an assumption that the counselor might not be able to understand his situation but being a keen believer in the idea of counseling, Sparsh decided to give it a go. 
"I got in touch with Abrar Raza, a counselor from YourDOST. I knew I talking to a complete stranger, but surprisingly, I faced no difficulty in doing the same."
For Sparsh, he was always acquainted with two options. One was to go to a person and ask what he should do and the second was the fact that he could figure it out himself. Sparsh was always in the favour of the latter. The counseling process enabled Sparsh to become more aware of how his behaviour reflects in every situation. Although Abrar showed him the right way to guide him through the situation, Sparsh was suggested a clear introspection of himself. 
"Now, whenever my friends and family come to me for advice, I often have better thoughts to transfer to them. I can advise them with practical solutions which I learnt through therapy."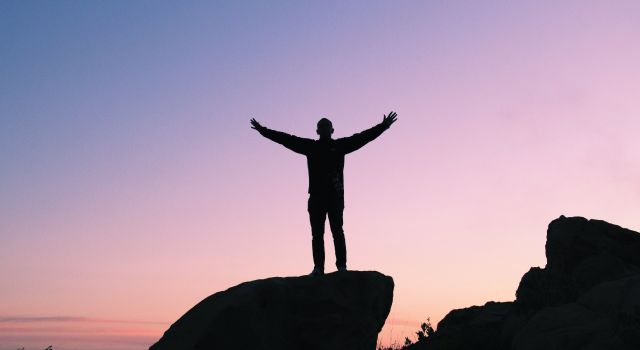 Sparsh describes his overall improvement through introspection and counseling by calling it "better" and also offers his gratitude towards his counselor by saying how wonderful they are by helping others. Sparsh himself has witnessed a lot of stigma in and around him regarding the idea of counseling. He clearly states that "There are worse things people experience and it is not fair in judging each other for mental health issues." Sparsh rates his overall development through counseling with a 4 out of 5. 
We, at YourDOST, already feel that he has reached a 5 out of 5 and we believe that the world needs more people like Sparsh who support mental health as an important factor in one's wellbeing.
---
Sparsh's Warrior Tips:
1. If somebody feels stuck, and you have an option, there's no harm in sparing some time for some introspection on your problems.
2. One should learn to accept the way they act in situations if it works out for them positively. There's no right way and every individual is different.

Are you someone who has gone through a difficult phase and emerged stronger and better, with some professional help? Share your story with us to encourage thousands of others who might be struggling. Click here to submit your story.