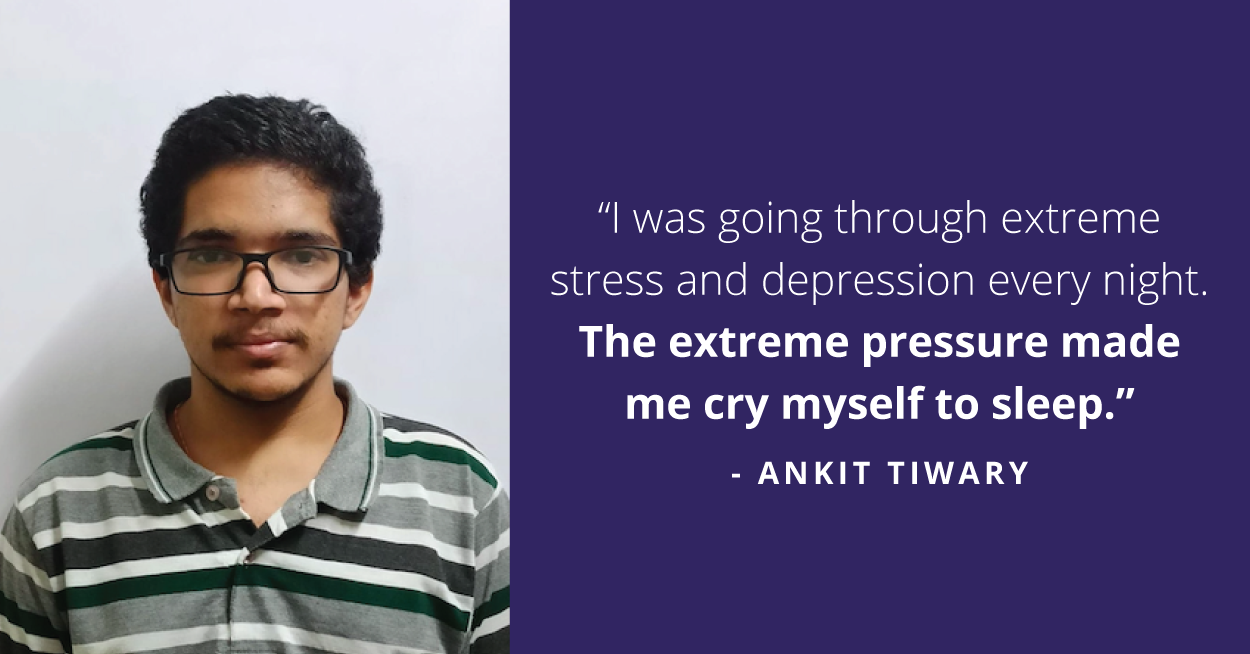 TW: Self-harm
This is the story of 24-year-old Ankit, or as we like to call him, a true admirer of words! Always his brain in the books and mind in Hindi Literature, Ankit was an extremely determined student. Spending his childhood years in Allahabad and Mumbai, Ankit is now a PhD student at IIT Madras. He is pursuing his doctorate in Chemical Engineering. Ankit's love for research also aligns with his hobby of article reading. Coming from a nuclear family, Ankit has been very close with his parent. His parents' expectations conflicted with his own and somewhere along the way, this began to bother him.
"After graduation, my parents wanted me to do a job. My parents were not supportive about the idea of a PhD."
Ankit was a person with dreams of getting into the research field and so pursuing a PhD was his golden option. But the amount of convincing he had to do for the same, affected him intensely. He was under the pressure of living up to his parent's expectations and also chase his dreams. Once the Covid-19 lockdown took place, it became next to impossible for him to continue his PhD from home because of the tense and stressed home environment. Somehow the PhD stipend was also discontinued due to some document verification issue back in his college. The lockdown also led to a sudden cut in Ankit's father's salary. Hence, Ankit came under the pressure of having to quit his degree and start finding a job.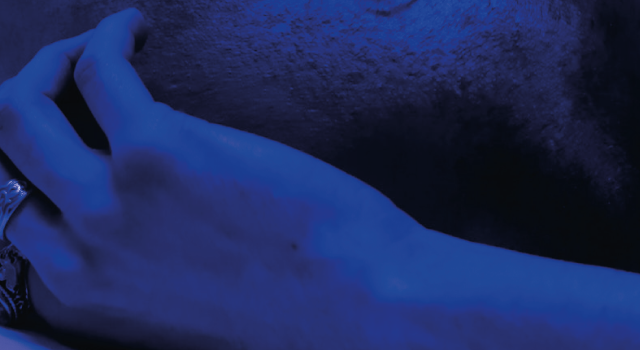 "I started going into extreme stress, depression and every night. The extreme pressure made me cry myself to sleep."
Fortunately, Ankit had a supportive supervisor, a must-have requirement to gain PhD with flying colours! Noticing his irregularity in work, Ankit was called immediately to Chennai by his supervisor to live in a PG accommodation and work. As optimistic and hopeful as it sounds, things went downhill for Ankit. Ankit's demons had taken a physical form. In no time, Ankit could feel freezing in his body as his thoughts amplified. Soon, Ankit started harming himself by cutting and attempting suicide. What followed was a series of panic attacks.
"I used to feel some kind of pleasure from my issues when I cut my hands. It was the only thing at that time which made me feel fueled."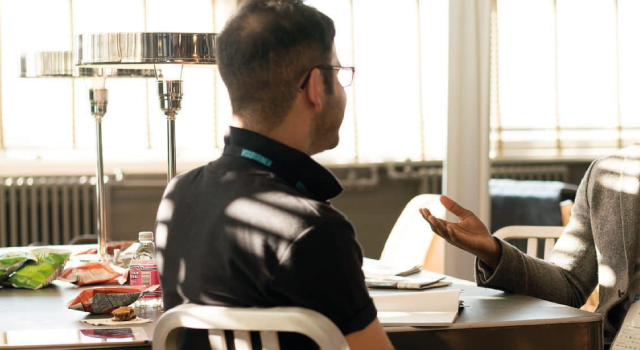 One fine day, Ankit received an email from his college mentioning YourDOST and how IIT Madras students can avail of YourDOST's counseling services. Initially, Ankit was very confused and nervous to talk to the counselor. Ankit surely needed help, but it takes a lot of guts to seek that help out and be ready for the change. 
Ankit's counselor guided him with self-affirmation writing practice. Whenever he would have wrong and negative thoughts, Ankit would write them down blindly instead of cutting his hands. He was also suggested to hold ice on one hand while he wrote with the other.
"The negative thinking in my mind reduced and it's actually gone now. I stopped cutting my hand."
As Ankit moved to a more positive angle in his life, his panic attacks, as well as pressure, were gone. Ankit wants to thank YourDOST and also the hospital which looked after him with care. He also feels like a new and better version of himself.
Ankit rates his progress by counseling with a 3.5 out of 5. Surely, he has come a long way and there's room for more improvement. We from YourDOST feel delighted for his progress and wish him success in his future endeavours.
---
Ankit's Warrior Tips:
1. You should really open up and not keep problems within you.
2. When we are going through something, we are not the same person. And that different person also needs a different treatment.

Are you someone who has gone through a difficult phase and emerged stronger and better, with some professional help? Share your story with us to encourage thousands of others who might be struggling. Click here to submit your story.