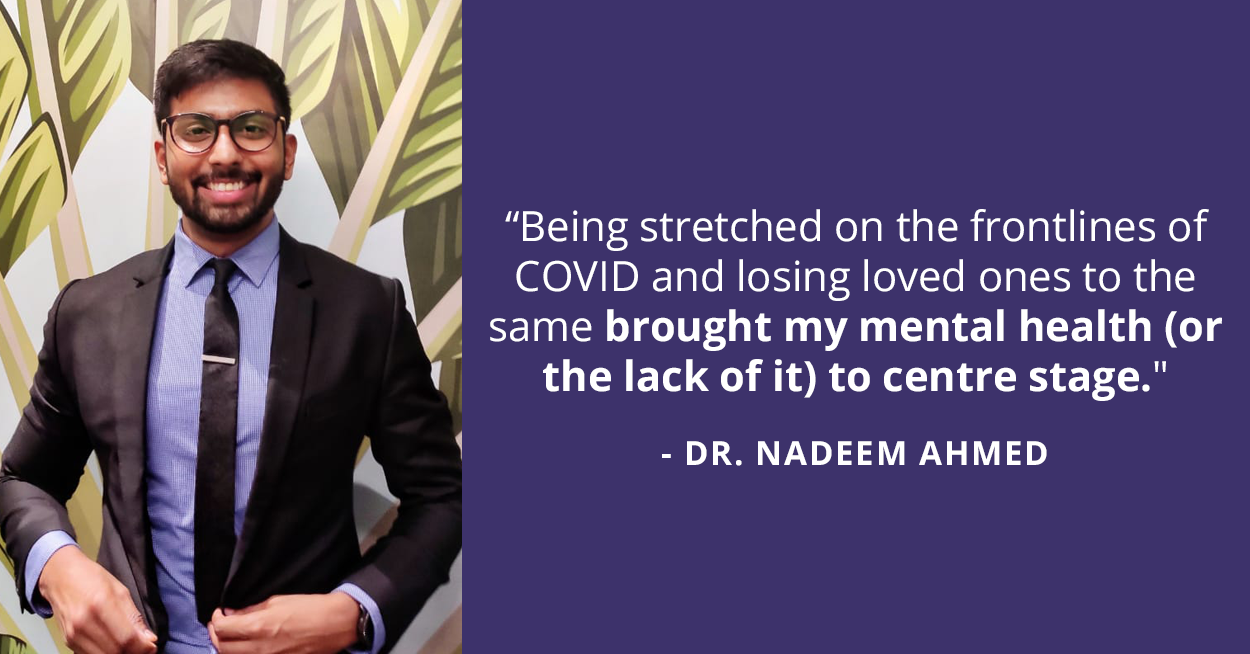 "Wherever the art of Medicine is loved, there is also a love of Humanity." ― Hippocrates
Gone are the initial days of 'confusion' and 'disbelief' around Covid-19. Ask any random person about the pandemic today, and they'd say, "It feels like an eternity." Sure, the pandemic is now a reality but is this reality the same for everyone? 
NO!
We might be on the same waters, but our ships are different – and believe it or not, the ship's even wrecked for front-liners who are battling the virus for us. Although frontline workers like doctors & psychologists are the most integral contributors to the crisis, they are also, but naturally, the most overwhelmed too. And adding personal losses, a complete career shift to management and the dual taxing roles played during year 1 of XLRI pushed Dr. Nadeem to the breaking point. 
Individuals dissuaded his decision to work and study simultaneously on both sides; however, he felt it was the right thing to do. So when he saw countless patients and his own loved ones succumb under his care due to the virus, he could hardly take care of his emotional & physical wellbeing. It was all getting too much until he chinned up and chose to work on himself one day. In his quest to seek help, he found YourDOST, and on reaching out, he was connected with a counselor – Nikita Aggarwal.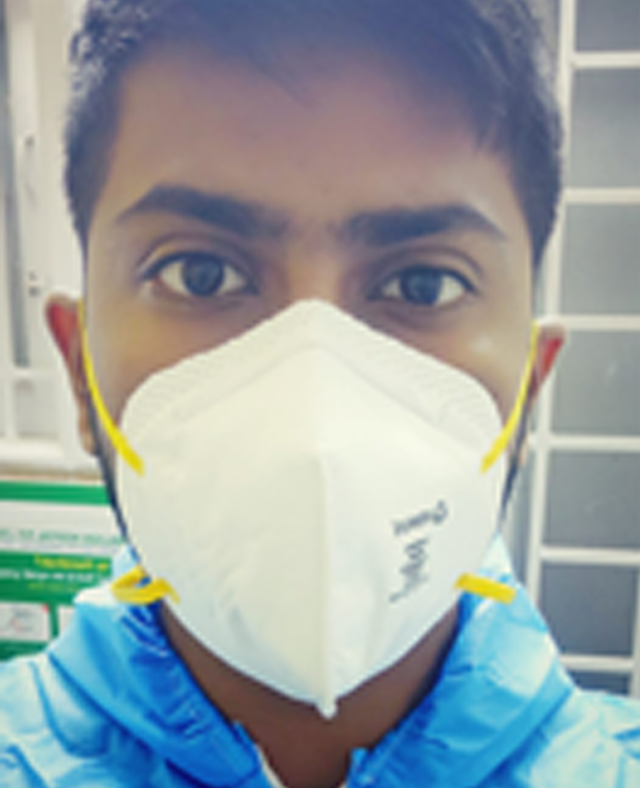 At first, Nikita patiently spent some time building a good rapport with Nadeem to create a comfortable space for him to open up. On understanding his state of mind through empathy, Nikita provided guidance and support to him through various frameworks, which made him identify the areas that needed focus. She also made sure to reassure him of 'a solution' by making him realize all the things he could do differently and encouraged him to not give up on anything or satiate one.
Through continued self-reflection and addressing pain past issues, she was able to make him self-aware, self-driven, and on the path to becoming self-sufficient. Together they were able to find out boxing as one of the ways he could vent out his frustration and today, he is learning the sport professionally under the guidance of an international boxer.
"I have re-instilled my habit of journaling and it has helped me get back to mainstream writing after realizing that writing helps me heal the most."
"Nothing changed till I started setting real targets after each session and applying what was suggested genuinely."
Once Nadeem started following all her recommendations, he also learned to acknowledge the problem and break it down into parts to understand its reason. He also slowly realized that 'everything is not in our control at all times, and hence, we must focus on the ones that are." He was able to channel his emotions better and stay persistent. 
With the help of Nikita, Nadeem realized that he had started to neglect his well-being by prioritizing others' needs before his own, a practice too unhealthy for himself.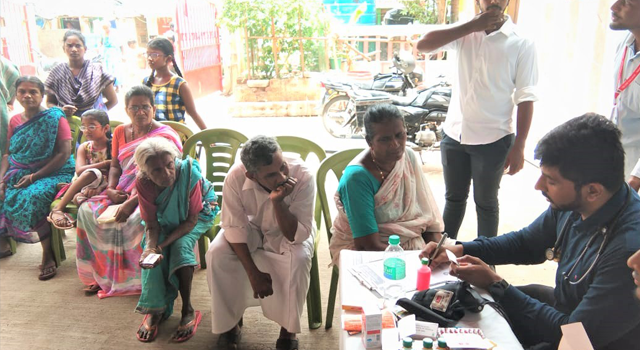 "You don't have to figure out everything on your own, and if you want to move forward in life, you can always ask for help."
And as we narrate Nadeem's story of 'seeking help,' we are also proud and grateful to all the lives he has saved of those who sought help from him.
"Thank you, Dr. Nadeem, for being a true mental health warrior and a COVID warrior, at the same time. ~ Team YourDOST."
---
Dr. Nadeem's Warrior Tips:
1.  It is okay to be vulnerable.
2. There is strength in kindness.
3. There is fulfillment in being there for others.
However, there is only so much that a half-filled cup can serve.

Are you someone who has gone through a difficult phase and emerged stronger and better, with some professional help? Share your story with us to encourage thousands of others who might be struggling. Click here to submit your story.