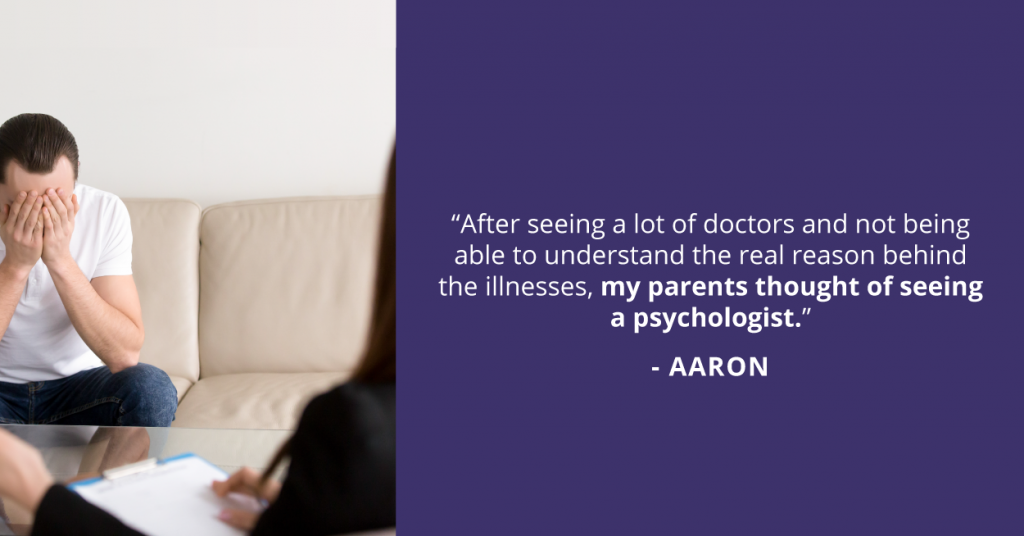 Hailing from the city of Gurgaon, our Aaron, a young man with immense love for food, photography and travelling.
20 year old Aaron grew up in Delhi and went to boarding school, where he first started having problems. At the age of 12, he would constantly fall sick and often catch infections or fevers.
"At that age of 12, you really don't know what is bothering you, so I couldn't analyse."
His worried parents would take him to the hospital and doctors would run tests on him, and the results would always come negative. Yet he would constantly feel physically weak. After consulting many doctors and failing to understand the root cause of the problem, his parents decided to take him to a psychologist.
"When you are at that age, you start trusting a lot of people who are not very mature, you think of friends with whom you can share everything." 
Through his school days, he was mocked for sharing his problems, friends failed to understand him and seniors often troubled him for having such issues.
Academically unaffected however, Aaron stopped participating in social activities like meeting friends, attending parties or playing sports and would often stay in his bed all day long.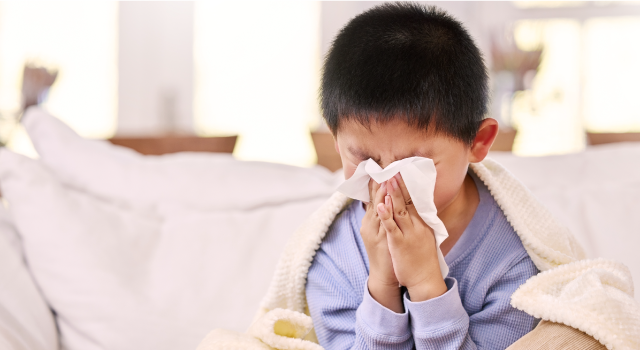 "With time it got really bad, it took me years and years to become ok, but this started and I had to come back home."
With time it only shattered his confidence and self esteem, and all the simple gestures started taking toll on him. His limited counseling sessions only seemed to add on to his insecurities.
He started experiencing trust issues and constantly questioned his decisions, and his fear of rejection and inability to resolve his problem began snow-balling.
His journey through counseling sessions for the last 8 years began worrying him but he was not ready to give in to his fears. With a strong will to abide by therapy Aaron decided to give YourDOST one last shot.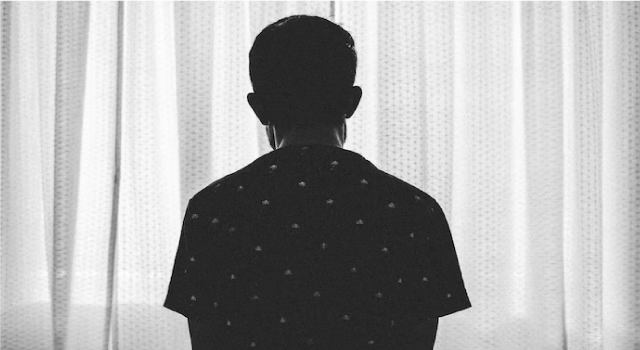 "8 years of impact is a long time to recover from, but YourDOST has been consistent for the last 8 months." 
He came across YourDOST through his organisation's partnership and finally landed on Sandhya Mitra as his counselor. At first he got connected with her in person and then continued with video sessions.
"She is very sweet and remembers all the little details that even I don't remember telling her. It feels like home. I feel very secure and comfortable talking to her about anything."
Aaron was recommended a number of techniques to help him process his feelings and face his fears in an improved manner. Many of those techniques included journaling, memory tests, drawing pictures and active recalling methods. Gradually, he metamorphosed into a better version of himself.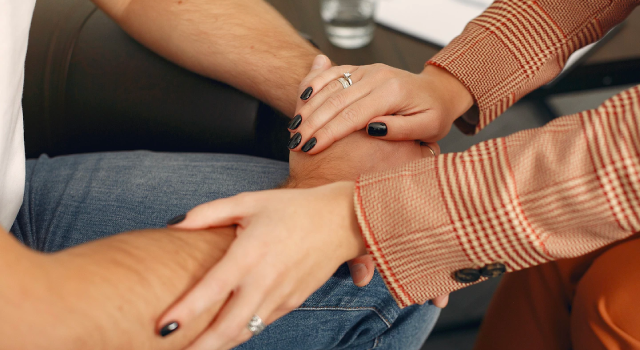 "After signing up for sessions on YourDOST platform, I started to go out, party a lot, started dancing, working out, started to lose weight and everything is happening."
Through the ups and downs of his sessions, Aaron claims to have gotten a reality check on many small factors that are within his control. While he had his own doubts regarding the techniques recommended to him, he kept pushing himself to do better.
"It took me a lot of inner strength to just go and work out for half an hour."
With the constant support and care from his counselor he began building his mental strength to work on himself. He was now able to control his anger and impulsivity, improve his sleep pattern, reduce his panic attacks and let go of his self image issues.
From finding comfort only in his bed to going out there and surrounding himself with people, Aaron fought bravely and overcame his deepest insecurities of self image, social anxiety and his physical health.
Change did not come easy for him but it was his determination that rewarded him with the success of his transformation. He is extremely thankful to his counselor and continues to recall that:
"If she was not there, I would not have gotten so far. She is very important in my life."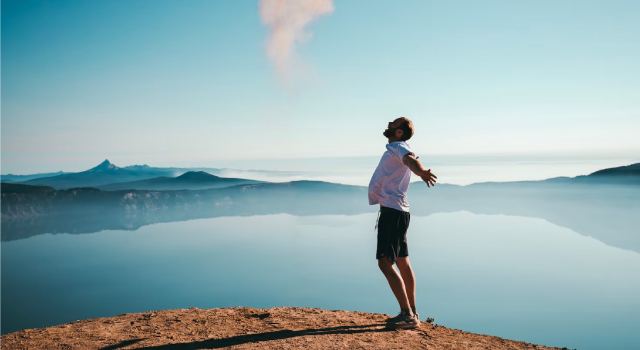 Today Aaron has let go of all his fears and embraced himself warmly against the cold winds of our harsh society. He describes his improvement through weight loss and rates himself 3.5 in terms of getting better.
His journey of transformation features his commendable endurance to withstand any situation and emerge victorious.
He is much more confident in himself and pushes himself to do better everyday!
Aaron's Warrior Tips:
1."Take that first step and the rest of the ladder will be visible and you can climb."
2.Take care of things that are within your capabilities, rest leave it to the universe.
3."Just be yourself."