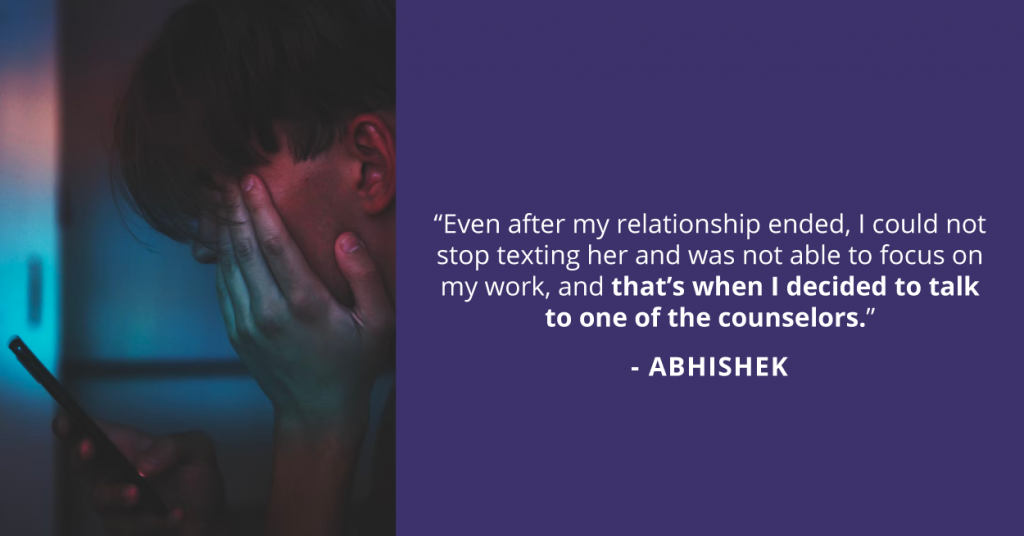 Basically a Bengali, but after his grandparents moved to Chhattisgarh, Abhishek was born, and brought up in the steel city of India – Bhilai. Giving into his love for technology, the 27-year-old has completed his post graduation from NIT Raipur and continued to complete his masters from IIT Delhi.
He has now successfully gotten himself placed in a MNC as a software developer. In his leisure time, he loves writing or bicycling, and claims to have a good amount of interest in playing chess.
For a long time, Abhishek was doing good and healthy but as time went by things took a sharp turn for him.
Once a tenacious, determined and a full-of-life Abhishek, was suddenly experiencing a loss of interest in the activities he usually took active interest in.
He was finding it difficult to manage deadlines and focus on his work.
"I was constantly over-thinking and started living a passive life."
Facing this vague cloud of confusion nudged him to ask for help from his friends and family but he decided against it for he was not sure if anybody could understand him.
"I was constantly disinterested in going out and meeting new people."
He kept thinking and thinking and thinking and thinki………
ZAP! It struck him and he finally saw what was causing this tornado of feelings and thoughts – his relationship with his partner which had ended some time back.
"I was in a relationship with someone and it did not end well."
Even after they ended things, it did not leave him in a good mental state. The fear of not being able to get in touch with his partner led him to text or disturb her unknowingly.
"My mind was unwillingly disturbing her, I used to ping her and not receiving a response from her was basically hurting my self-esteem. I wanted closure."
His compulsive behaviour of texting along with his soaring anxiety, Abhishek came to a realisation that he needed an intervention. He just could not go on like this!
A huge step towards investing in his mental health.
Having an account with YourDOST in association with IIT Delhi, helped him immensely to transition into counseling.
Naturally, he tested the waters by opting for the chat sessions and audio calls over the phone. Gradually he entered his first counseling session with Archita.
"I basically landed on to Archita very randomly and the first session was very good, so I continued."
The first few sessions gave Abhishek his freedom to describe his side of the emotional turmoil he had been undergoing. He recalls that Archita's first impression on him was that she was an active listener, who helped him in identifying his positive and negative thoughts and actions.
Upon establishing an excellent rapport with Archita, Abhishek began taking active interest in the activity assigned to him during his sessions.
A cognitive restructuring technique that enabled him to ponder over solutions to his problems.
"I was not able to think upon her questions for the homework and it was constantly stressing me out."
At times it was difficult to keep up with the homework as he was balancing huge portions of his work life, personal life and time revolving around the counseling sessions.
However, even in those times, Archita helped him to focus on his issues and guide him towards his transformation.
"We used to figure out the answers together."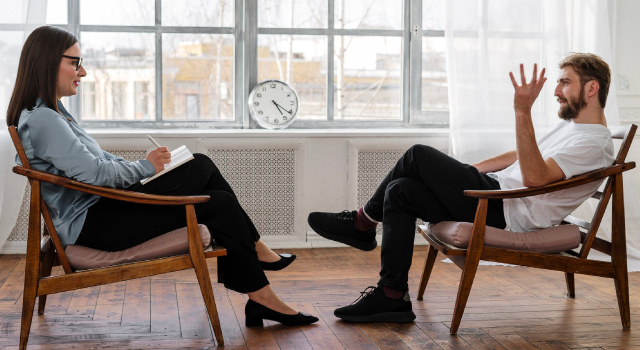 With Archita's genuine concern and constant support, Abhishek was able to get rid of his negative thoughts and his compulsive behavior of texting his ex-partner.
Abhishek is in praise of Archita for her generosity of genuine concern towards his well-being along with being an active listener to his voice.
"I would like to thank her for being extremely empathetic, a very good listener and her generosity."
Upon looking back to all the days of his sessions, Abhishek today, is much more confident and feels amazing. He rated himself a whopping 4.5, and is enthusiastic about growing better as a person as the days come along.
At YourDOST, we believe in reaching out to as many people as possible with the ease of online counseling.
This was Abhishek's journey on overcoming his compulsion and anxiety, and gradually building his self-esteem to become a more confident person now.
Abhishek's Warrior Tips:
1."One should not shy away from taking counseling because counselors exactly know what's going on."
2."Don't go by or decide by other's words, try it for yourself once and then decide whether you want to continue or not."
3. Friends give their best opinions but counselors try to solve it.