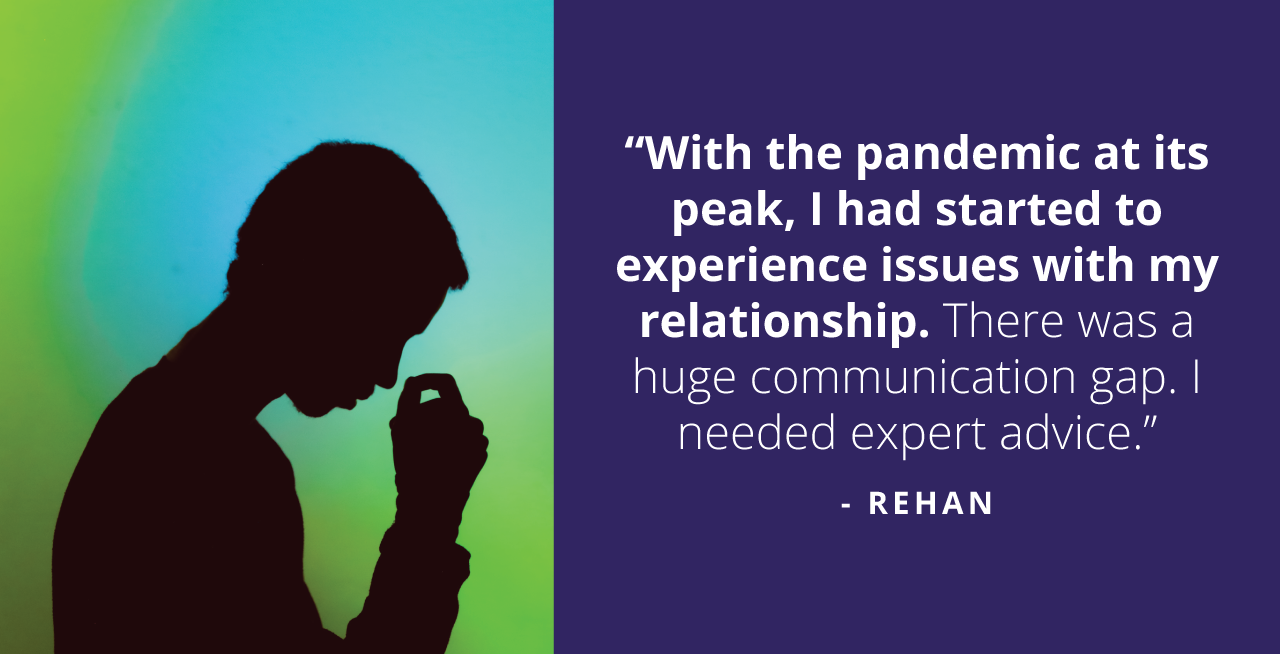 Relationships are worth fighting for, but you can't be the only one fighting. – Anonymous
The global Covid-19 pandemic has affected many people emotionally, mentally and socially in an adverse manner with the tense environment as well as the isolation that followed. Rehan, who was born and brought up in Uttar Pradesh experienced a similar situation with the onset of the pandemic that took a huge toll on his mental health. 
Rehan, who is 26-years-old, works as a Junior Consultant at a prestigious company based out of Bengaluru. Rehan completed his graduation from Delhi University. Rehan has always been a guy who finds it difficult to open up in front of people easily owing to his shy and simple nature. Nonetheless, Rehan enjoys adventures and often finds time to dedicate to his hobbies which include cricket, bowling, basketball and video games. 
"With the pandemic at its peak, I had started to experience issues with my relationship. There was a huge communication gap and things were spilling all over the place." 
Despite being an introvert, Rehan was still trying to give his 100% to the relationship. But as time demanded, his schedule was heavily packed and the hectic lifestyle was gradually creating obstacles in his personal life.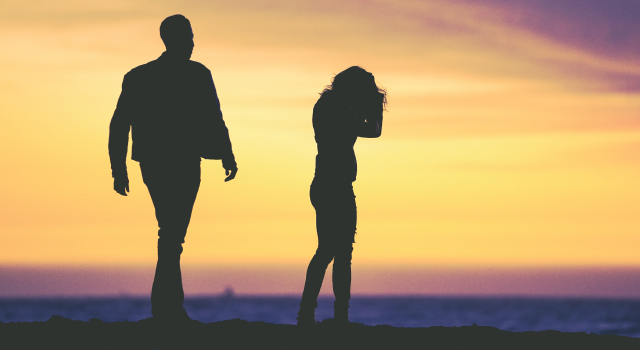 There was a lack of understanding with his partner. Rehan tried his best to gain back the loss in communication that had overshadowed their relationship. But as much as Rehan tried, his relationship was witnessing a steep downfall. 
"I knew that I needed help. But as I couldn't share with anyone, the only way to vent out those emotions was to consult a counselor."
Rehan's degradation in his mental health was worsened by the isolation that came along with the pandemic. But fortunately, Rehan's company was associated with YourDOST, an emotional wellbeing coach through which he decided to seek help. 
Rehan got in touch with Erisha Jain, his counselor from YourDOST, and eventually took a leap of faith into the process of counseling. As the process of counseling commenced, so did Rehan's trust in the same developed. Erisha was a person in whom Rehan found his solace as he started opening up about his relationship issues. Rehan's shy personality was recognised by Erisha thoroughly and she made him feel comfortable. 
"Erisha listened to me patiently with utter calmness and provided me with certain techniques that helped me heal from my issues."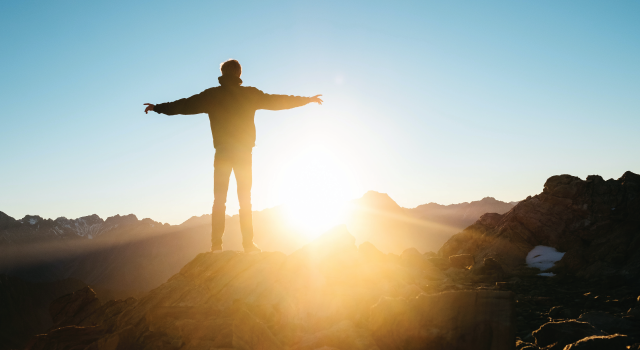 Erisha advised Rehan to take all his problems and present them one by one on the table. There were a couple of tiny things that demanded Rehan's attention and so, he worked on them to achieve the bare minimum healing that he sought. 
So much so his mental health was concerned, Rehan was suggested to hang out with his friends often to keep his mind away from thoughts from the past. Erisha also advised Rehan to involve some of his favourite hobbies in his schedule to keep his mind engaged.
"Eventually, I started to prioritize myself more than anyone or anything else. I had also developed the confidence to share more easily with my close ones." 
As time passed by, Rehan had achieved a calmer state of himself. Rehan extends his warm gratitude towards his counselor as he describes her as a solution-oriented person. Rehan tagged his overall journey of counseling with one word, "positive'. 
Rehan also admires the way Erisha beautifully advised and guided him throughout the journey. In a fun rapid-fire round with YourDOST, Rehan rated his complete improvement through counseling with a 4 out of 5 and called it an experience that he'd never forget! 
We, at YourDOST, appreciate his zeal to improve and faith in the process and wish him luck!
---
Rehan's Warrior Tips:
1. If it is getting difficult for you to handle some parts of your life, it is necessary to open up and vent it out.
2. Avoid putting everything on your shoulder and reach out for advice. If the people you approach are your well-wishers, they would help you.

Are you someone who has gone through a difficult phase and emerged stronger and better, with some professional help? Share your story with us to encourage thousands of others who might be struggling. Click here to submit your story.