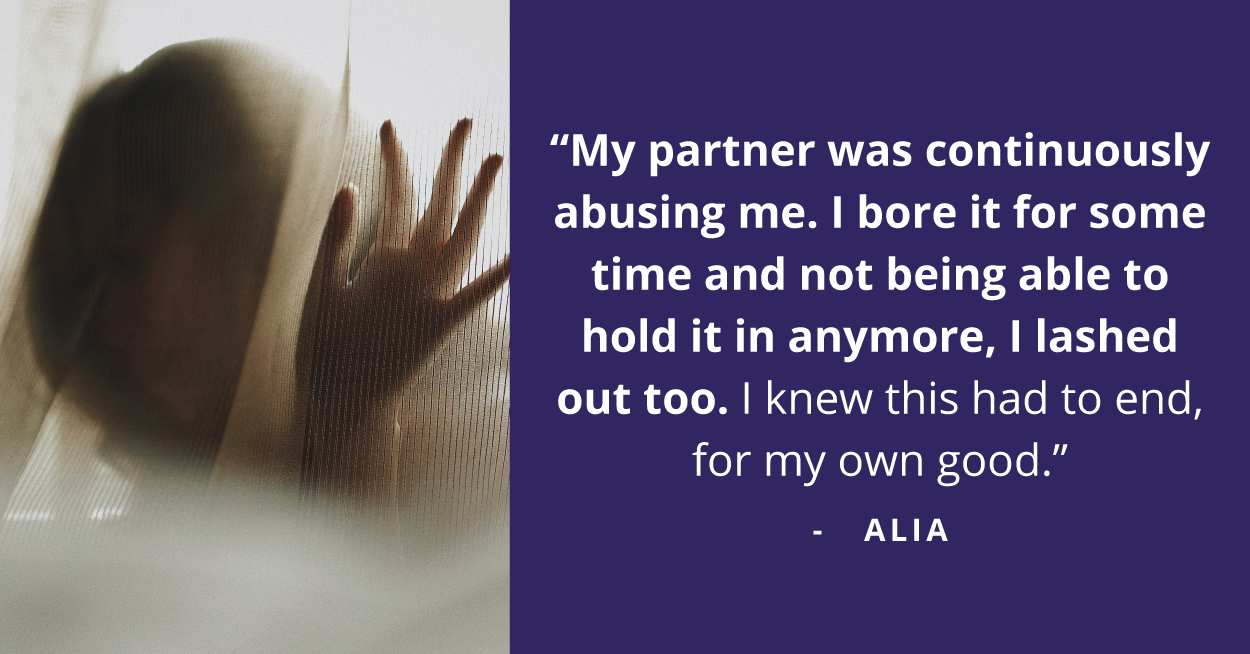 "Failed relationships can be described as so much wasted make-up." – Marian Keyes, Watermelon
Life takes us through certain obstacles that make it difficult for us to take a step further. But these are also the times when we can either choose to fall or get back up stronger and move ahead. Talking about obstacles, Alia was a person who had gone through a similar situation.
Alia, who is 25-years-old, resides in Visakhapatnam with her nuclear family. Currently, a working professional, Alia is a person who loves to make new friends from different walks of life. Her father being in the defence, growing up, Alia has always been on the move. Playing badminton, volleyball, throwball, basketball are some of the sports she enjoys. Alia also makes sure that she goes for morning running every day. As much of a jolly and happy-go-lucky person, Alia's spark within was diminished with a lot of anguish for some period of her life. 
"It all started back in my 6th standard when I was the class monitor and my ex-partner used to be there in my class. He never interacted. But we were family friends too."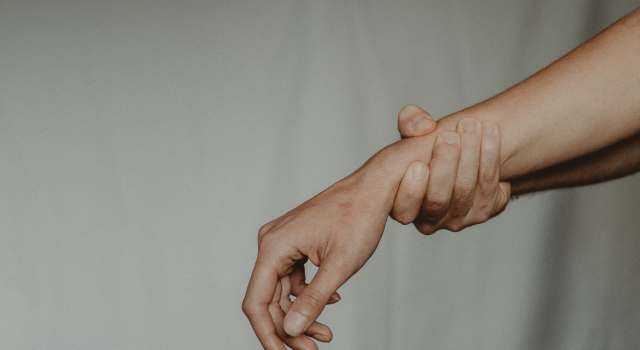 Being a child, Alia used to be very shy and so she never had a conversation with him in person. Little did Alia know that she will be having a history with him in the future. Alia soon relocated as her father got posted. Growing up, Alia suddenly got contacted by him. Alia, being in Chennai at the same time took this as a kind gesture to reconnect with one of her old schoolmates and got in touch with him. 
"We ended up talking for 2 straight hours. Apparently, he had relocated to Chennai and didn't know anyone there, He had also got into defence."
Soon, her ex-partner started conversing with Alia on an everyday basis and started making her feel special in small-small ways. Alia was often connected by him in peculiar ways. No matter what the situation is, he made sure that he could be in contact with Alia. But this also alarmed Alia often that the relationship of friendship with him might be going in a different direction. She would often feel the urge to put a halt to it. 
"One day he called me drunk and I decided to stop the conversation there itself. However, he called me the very next day to make sure that he didn't misbehave in any way with me."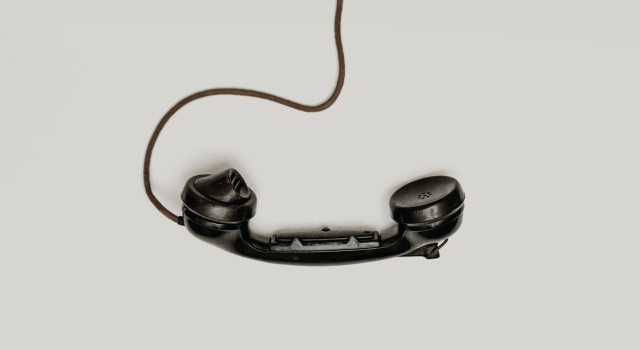 He would always be there for Alia in any situation! Once, Alia received a sudden call from him where he ended up confessing that he liked her. Although he expressed his feelings to her, he also conveyed to Alia that it was okay if she didn't like him back. Soon, he went for a trip to Mauritius as a part of his work.
"Months passed and when he was back, he behaved coldly. However, I was surprised with a birthday party that he threw for me."
Alia throughout this period met him only thrice. But being in her situation, Alia finally fell for him. But as the bond turned into a romantic relationship, his behaviour had taken an abrupt turn. Alia had started to face a sudden obligation towards him to share everything she was doing and everyone she was talking to. Alia had to compromise on her privacy as the relationship was filling up with a lot of trust issues. 
"I had started to face a very controlling behaviour from him and I didn't know what to do about it. The relationship reached a saturation level when I behaved the same way he did in my surprise birthday party."
He had always put Alia in a position to feel insecure. This time, Alia made him stand on her shoes and described a guy to be cute. But this made her partner feel furious and he ended up behaving in a manner that was not expected! Alia was astounded by the way he started lashing at her with foul words and rash driving. As they went back to their hotel room, Alia was in tears and yet he threw the water bottle from her hands. 
"He was continuously abusing me. I bore it for some time and not being able to hold it in anymore, I lashed out too."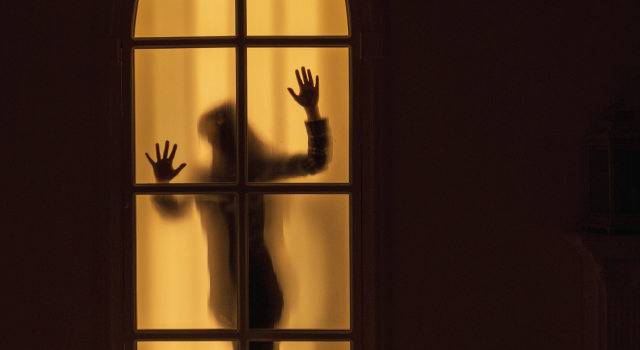 As Alia lashed out, she also felt stern that it was time to put an end to that relationship. She had faced enough and it was time for her to reap out of this loop. Alia tried booking her tickets back home, but he convinced her to stay back as he didn't want to get embarrassed in front of his friends. So, for the last time, Alia held her breath to stay back and they had a good time together. But deep-inside, Alia's heart had decided to leave forever. 
"The next couple of months took a lot of twists and turns to finally put a halt to this relationship. Although it hurt, I knew that it was for the best to get over him and move on."
Meanwhile, Alia got in touch with a counselor through her company, Abrar Raza from YourDOST. Alia's company had a tie-up with YourDOST which gave her the opportunity to avail the counseling services. Alia was advised to write down her emotions and keep herself distracted. Alia was also suggested to start running as a part of her routine. This also led Alia to start writing quotes on her emotions. By the end of the day, the focus was to keep distracted and inculcate hobbies that would lead to productivity.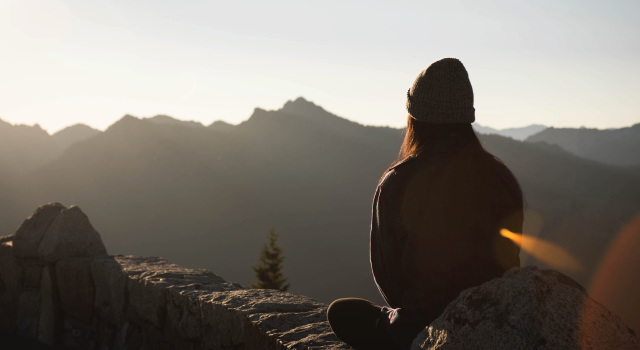 Alia expresses her gratitude to Abrar for supporting her and described her counseling journey filled with "improvement and power". Alia rates her overall improvement from a fallen relationship through counseling with a solid 5 out of 5. We, at YourDOST, appreciate her efforts and will to heal after all the pain she had to go through. We know she is a strong woman and we wish her a lot of happiness!
---
Alia's Warrior Tips:
1. If anyone is going through any kind of depression or anxiety, don't keep it inside. If you keep it inside, it can take a huge toll on your mental health.
2. It is always better to express your feelings. Write it down or share it with someone. But don't keep it bottled up.

Are you someone who has gone through a difficult phase and emerged stronger and better, with some professional help? Share your story with us to encourage thousands of others who might be struggling. Click here to submit your story.