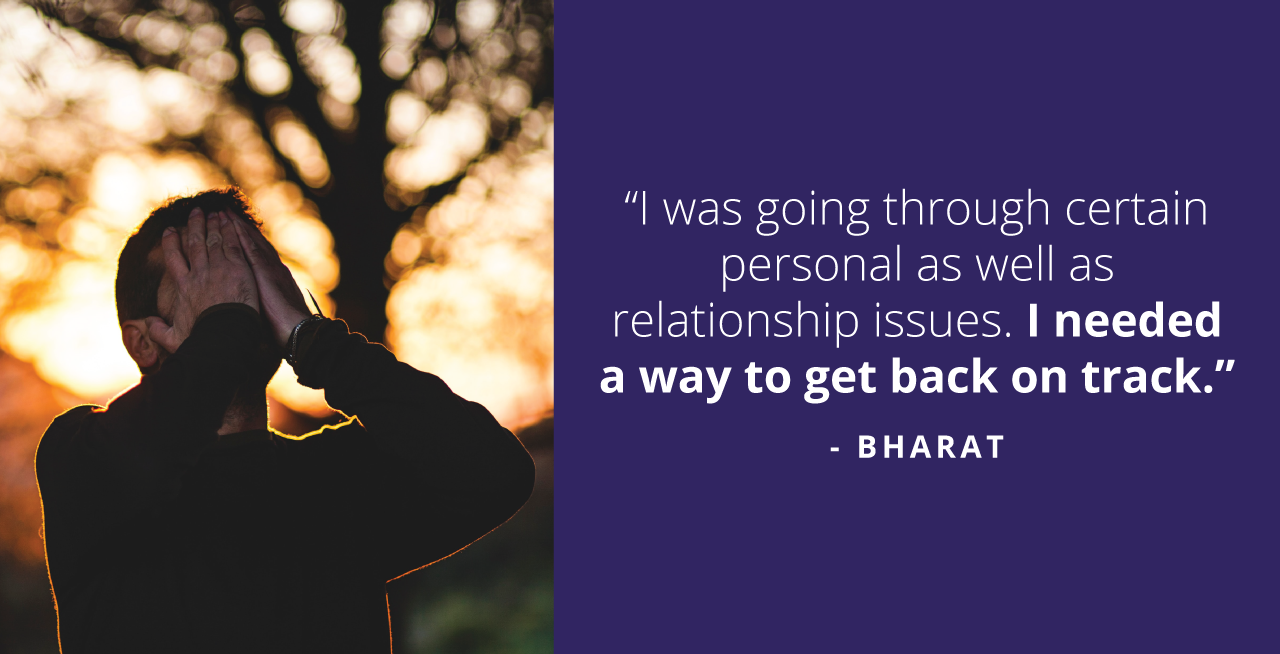 "One doesn't simply grieve the loss of a relationship. One grieves the loss of the possible future, as well as the wiping-out of the past." – Katerina Stoykova-Klemer.
Bharat, who is 26-years-old, works as a Software Engineer in Bangalore. Bharat grew up under the love and warmth of a joint family. In his free time, Bharat loves to spend his time gaming and cooking. But amidst the daily life, there came a time when Bharat wasn't at his level best. 
"I started facing certain relationship issues followed by several other problems. Soon, I realised that these issues were putting a toll on my mental health."
Bharat was in a delicate situation by the end of a 3-4 years long period. On top of that, Bharat was also occupied by certain personal issues that included family as well as the relationship. Bharat was also a person who always focussed on his work deeply. But with all the issues piling upon him, he realised that he wasn't being able to give his 100% at his work.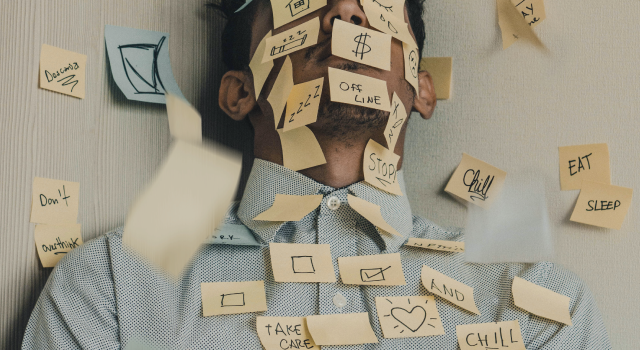 As he was working from home, one day he decided to get in touch with a counselor at YourDOST, which was associated with his company. 
"I got in touch with a counselor to introspect on my situation. There was an urgent need for me to come out of this situation and get back on track."
Bharat was a believer in the process of counseling from the very start. With no preconceptions in his mind, Bharat decided to connect through audio calls. Bharat's counselor listened to him calmly before she went ahead to suggest certain solutions. One of the important points she suggested included the need for him to do what he likes rather than focus on the wrong things. 
"After the counseling, I decided to take a few days off for myself. So I went to Sikkim for a few days and then returned to Bangalore."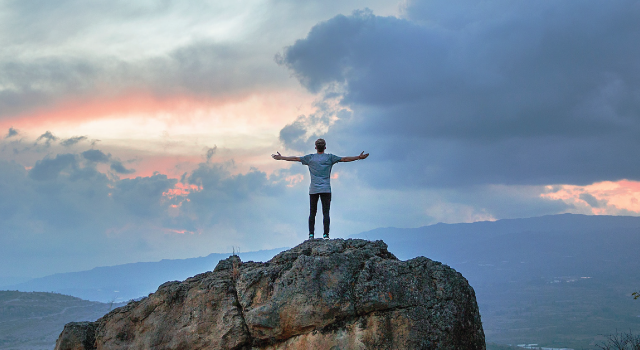 The trip turned out to be a therapeutic experience for Bharat. Bharat who started with a tense state, now states that he is completely over that phase where the relationship bugged him so much. On the professional front, Bharat decided to gather guts and talk to the higher management to change his job role as he was not satisfied with the work he was allotted with. Overall, Bharat believes that the counseling journey was a very nice one for him. 
Bharat described his counseling journey with one word, "change". In a fun-rapid-fire round with YourDOST, Bharat rated his overall improvement through counseling with a solid 4.5 out of 5. We, at YourDOST, are sure that he will achieve great heights in the coming years owing to his courageous personality.
---
Bharat's Warrior Tips:
1. Sometimes people are not able to give their 100% even after trying their best. Counseling can help them overcome it.
2. It's okay to be messed up at times and lose your way. But try to do what you love in order to come back on track.

Are you someone who has gone through a difficult phase and emerged stronger and better, with some professional help? Share your story with us to encourage thousands of others who might be struggling. Click here to submit your story.