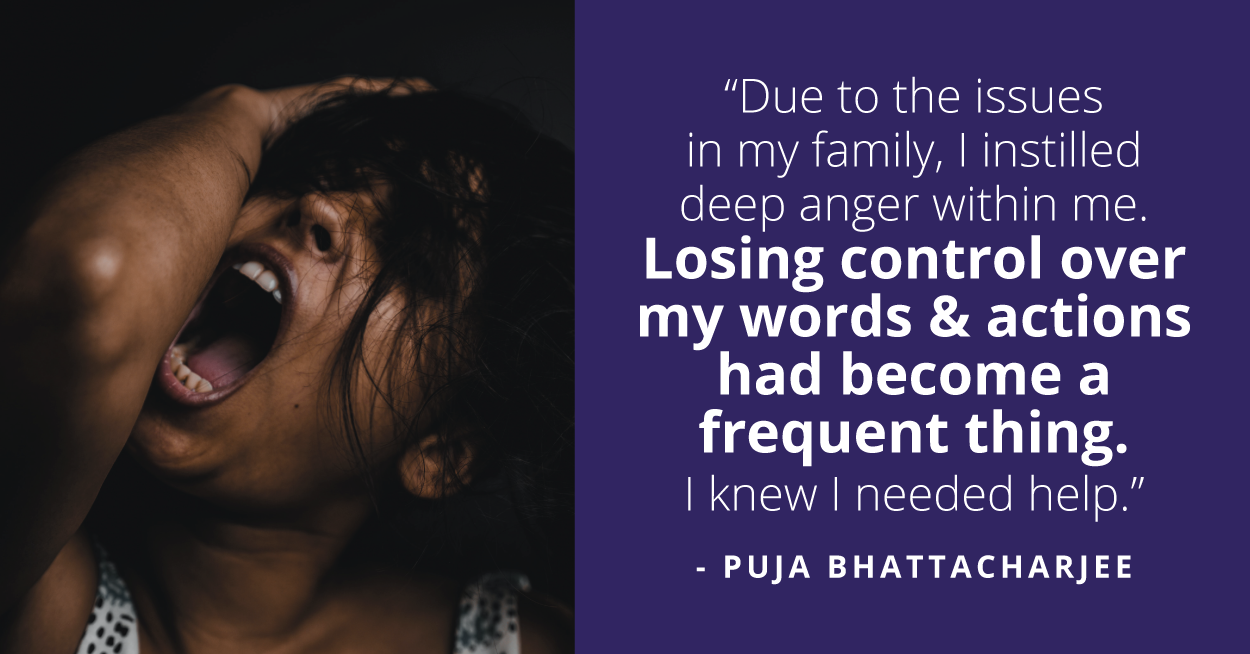 "Sometimes, it takes seconds to control your anger, only to avoid the state of the eternal feud." – Toba Beta.
Puja Bhattacharjee, a 21-year-old student surely knew the true meaning behind the above-mentioned anecdote. Puja is in her third year of Computer Science studies at the well-known Lovely Professional University. Puja loves to stay indoors and in the comfort of her own home. Since childhood, Puja had been fond of painting, which slowly faded away but she still loves to get her hands on anything creative!
Puja's life had taken a steep turn at a very early age. Most of us seek warmth and comfort within our primary shell, which is our family. But what if that shell is filled with chaos instead of peace? Such is the experience of Puja. 
"I was lacking love and harmony within my family members. The lack of peace existed in my mind which was reflected in my behaviour as well."
Being unaware of the cause of the imbalance between her family members and herself, Puja started questioning her reality. She started drifting apart from her family members, which slowly started developing into anger.
Often, Puja's anger would reach such a level that she would end up hurting herself. The rage that she experienced inside her head could not be defined in words. It could be seen in the form of shivers. Surely, anger is a dangerous thing and so are its consequences. Puja felt weak and so she started to confine herself inside her own bubble. She was losing confidence as well courage to even interact with her teachers.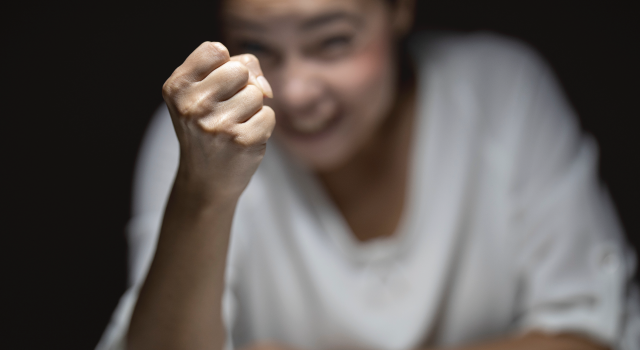 Owing to this issue, Puja's partner Samrat played a huge role in believing that she could improve. Puja believed that she was an amazing woman, but she would be taken aback by despair by her anger. Puja would often get into an uncontrollable rage as she would lash out into arguments with Samrat or anyone else. 
"My anger issues grew over me. I had no control over my actions nor my words. Samrat motivated me to seek help."
Puja knew that it was time to step out of her inner conflicts. The sooner she could dig out the roots, the quicker she would get close to a prosperous life. Lovely Professional University has a partnership with YourDOST, as their emotional wellness coach. As soon as Puja agreed for counseling, she knew she could rely on YourDOST.
"I got connected with Ms Sunandini. She was an extremely kind and a cooperative woman."
After learning about the issues Puja was facing, Ms Sunandini became more of a friend to Puja. Soon, In no time, Puja was comfortable. Seemed like she had finally found her solace with Sunandini. Puja was guided to practise meditation and yoga as well, to further manage the anger in a better way. Sunandini also suggested Puja leave a certain place whenever she felt the rage, this way, Puja was able to control herself better than before!
"Sunandini also suggested that I should write down my emotions rather than lashing out at others, whenever I felt angry. This helped me immensely."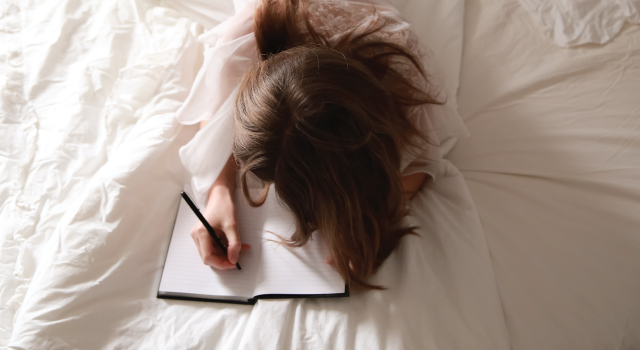 Puja defines her improvement with one word – maturity. After all, taking a step towards self-development can take no other word to be described.  In Ms. Sunandini, Puja didn't only find a guide but also a friend.
"Internally I was very weak but after counseling, I feel really strong. I can't thank enough Sunandini for guiding me, and most importantly, my boyfriend. He always stood next to me in these tough times."
We saw a gleaming spark of confidence in Puja. On a scale of 1 to 5, Puja rates herself a 3, in terms of getting better. Clearly, she is an inspiration to so many people out there. 
After all, it's only a thin line between staying weak and walking out strong!
---
Puja's Warrior Tips:
1. People should reach out to a counselor, whenever they feel like something is wrong and needs resolving.
2. A person can look good from the outside but we never know what they are going through from the inside. In that case, only an expert can diagnose it.

Are you someone who has gone through a difficult phase and emerged stronger and better, with some professional help? Share your story with us to encourage thousands of others who might be struggling. Click here to submit your story.