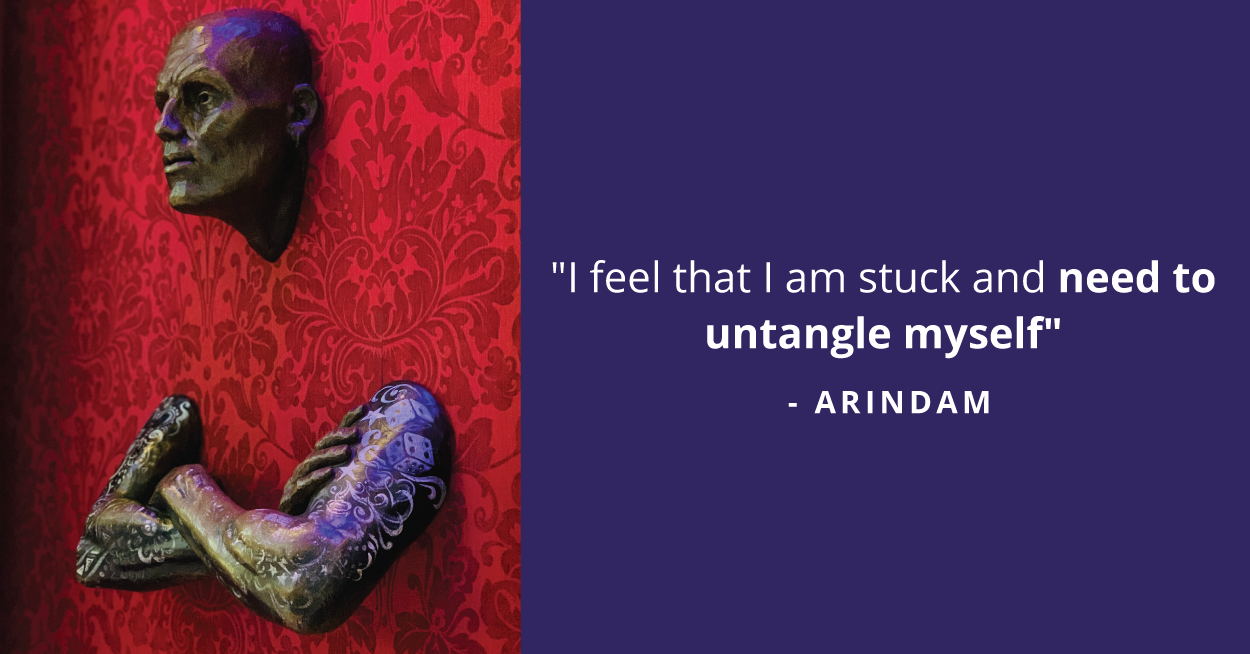 "We are set in our ways, bound by our perspectives and stuck in our thinking." ― Joel Osteen
Writing is an art, and it has many forms. Be it blog, or a story, or even a research paper – each domain requires prioritizing, practice, and patience. For an academician, a research paper is one to the most crucial things to get hand on. It requires dedication, motivation, and a stress-free mind to be able to focus and make the most impeccable papers out there. This is the story of Arindam who found it very hard to cope up with academics stress during an ongoing research paper publication.
"I feel that I am stuck"
Arindam has always been good at studies and he has never felt studies to be boring. He started having a lot of thoughts that covered his head and this made him feel stuck in what he was doing. He was not able to give his entire attention and focus on his research paper. 
When we can't give proper attention and focus on what we do, we will never feel satisfied in what we are doing. This was something similar that Arindam faced during this time. He constantly felt that he was not doing up to his mark and that he was not able to finish his work in the way he expected he would be able to do. This feeling put him down and his confidence level went low. 
"I felt like I have no solution to my problem"
He was not able to publish his work and he felt that his negative thoughts were holding him back. He started doubting and he felt that he had no solutions to his problem. He thought he would get support from his mentor but after a point he felt that his mentor is also not helping him. As he was trying to do better in his research he was not able to socialize with his friends as well.
"The distance from my friends took a toll on me. I started feeling low all the time. In that moment I knew that I needed professional help from someone."
From his institution resources, Arindam got in touch with YourDOST and got connected with one of our experts, Ms. Sheetal. Meeting Sheetal was a life altering decision for Arindam as now he was able to view things from a new angle. Arindam was able to realize what he likes to do and in what ways he likes to approach his concerns. During the counseling session he was asked to think about the things he likes to do and he was guided to make time for his extra activities in his busy schedule. By doing this he was able to go out to the movies with his friends and relax better. Physical exercise is something we all tend to forget when we are caught up with our work and in the present days we are all glued to our computers and phones from morning till evening. He was advised to get into physical activities everyday for sometime. Writing down new things that he did everyday made him realize that life was never about just one thing.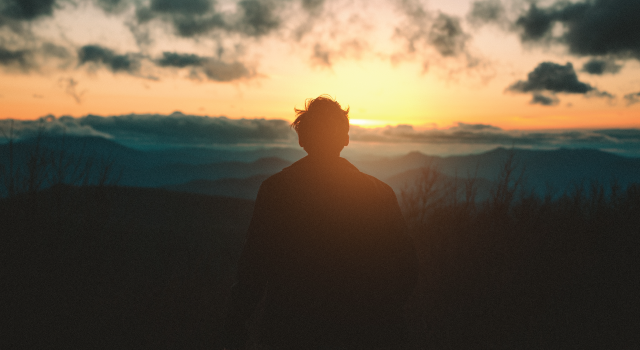 "I was able to focus better and I was able to see that in me everyday."
Seeking therapy helped Arindam in many ways and one of the major improvements that he found in himself was that he was able to focus again and push away the fog of thoughts that he constantly had. This was definitely something to be celebrated for as he was able to publish his paper. Not just that, he also got an interview for the job that he was looking for. 
"For me, taking therapy helped out and I strongly believe it could change  a lot of people's lives as well."
This words from Arindam put him in a new light and from all of us at YourDOST, we are awe of his progress!
Arindam urges everyone to know that sometimes they need an extra support to untangle their problems, there's no denial there. Whatever is the case, one don't have to pull themselves back from seeking professional help. So, don't hesitate and go ahead and ask for help if you need it.
---
Arindam's Warrior Tips:
1. Sometimes you might feel stuck but when there is external help you will be open to see different solutions to your problem.
2. Don't normalize that you can always have problems. It is okay to talk about your problems. You don't have to go through it alone.

Are you someone who has gone through a difficult phase and emerged stronger and better, with some professional help? Share your story with us to encourage thousands of others who might be struggling. Click here to submit your story.