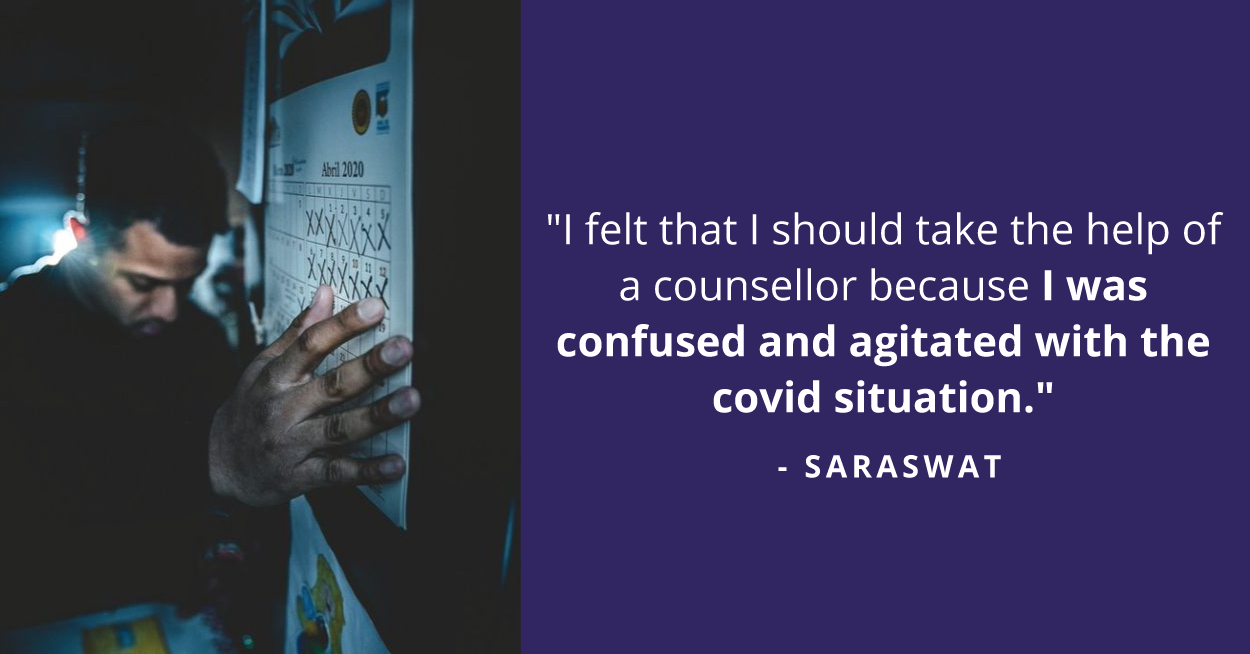 "It's pretty confusing."
"Good. Be confused. Confusion is where inspiration comes from."
― Robyn Mundell
How well do you think you can handle uncertainty? Sometimes we all need to take a chill pill and go with the flow rather than feeling that our world is falling apart. During the COVID19 lockdown, Saraswat felt that he was losing control of everything, and he shared his story on how he was able to pull himself up and be positive about the entire situation. 
Saraswat is 21 years old and is pursuing Biotechnology. Saraswat had different interests, and he was not sure what he wanted to pursue as a career. But later, he decided to take up Biotechnology under peer pressure. Unfortunately, he did not have a good bond with his family, which worsened Saraswat. He always felt like they are not open about other career options. 
"I am more open to how the world works, but I felt my parents were not that open." 
Saraswat always felt his parents needed to be more open to new ideas and new talks, but he failed to get that. Hence, when he had to visit his home during the Covid-19 lockdown, he felt suffocated, leading to many conflicts between him and his parents. Saraswat was on the verge of a breakdown and desperately wanted colleges to reopen.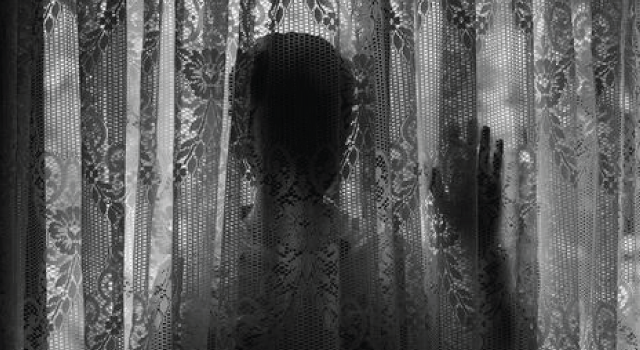 "I felt that I should take the help of a counsellor because I was confused and agitated with the covid situation."
Saraswat reached out to YourDOST, and he got connected with the counsellor Ms Madhura. She gave him the space to talk about all the issues that were bothering him. So he took out all his frustrations about how lockdown has been affecting him and that he wants to go back to his college. 
Saraswat also spoke about his confusion in life, and Madhura asked him more questions on how he views his life and the things he admires. These questions helped Saraswat view his life from a different perspective.
"I was asked to practise an 'out of box' breathing exercise which was mainly about resetting my breath, which helped me calm myself."
Saraswat was glad that he decided to talk to a counsellor. Though with some difficulty, he started incorporating the box breathing technique in his everyday life. After going back to the campus, Saraswat's issues with his parents considerably reduced as Madhura nudged him to tackle them in an altered way. However, he is taking the confusion more positively, and he is letting himself learn more each day. His curiosity about the world helps him move forward in his life each day. He is grateful to Madhura for helping him see his world from a different perspective, and he is extremely happy that she was a great listener.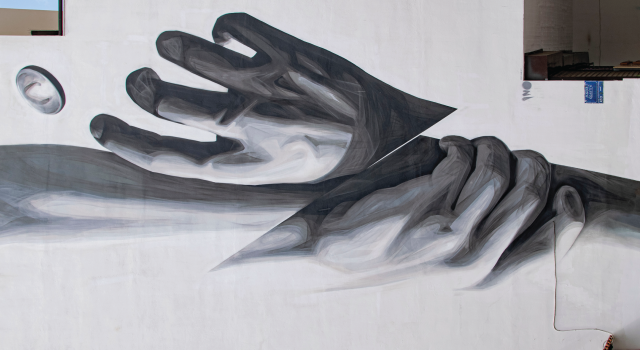 "If you feel that you can't share something with people you know, then share it with the counsellor."
Saraswat wants everyone to reach out to a counsellor when they feel that they want to talk about the issues they can't share with others. Counsellors maintain confidentiality, and no one has to fear that all their information and what they talk about in the sessions will be shared with someone else. And above all, you will get a better and fresh perspective on your problem.
---
Saraswat's Warrior Tips:
1. Counsellors are not just for serious mental health issues; you can talk about any small prevalent issue that you need to sort.
2. Your counsellors will maintain confidentiality, so one need not worry about compromising privacy.

Are you someone who has gone through a difficult phase and emerged stronger and better, with some professional help? Share your story with us to encourage thousands of others who might be struggling. Click here to submit your story.