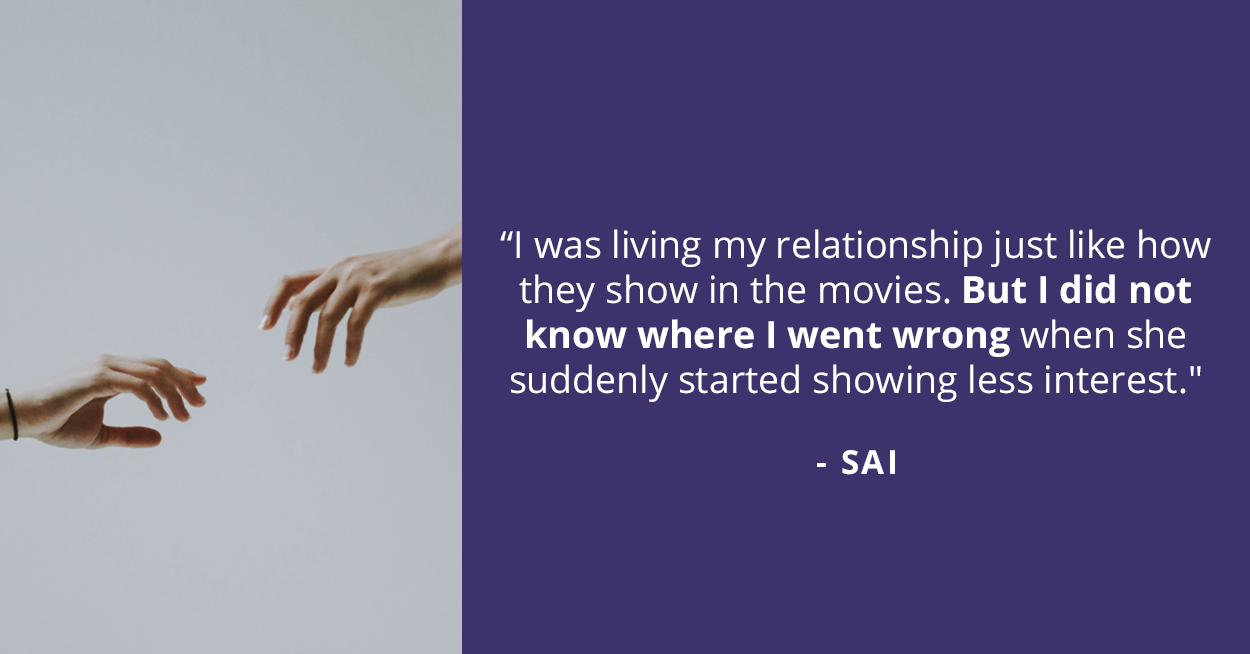 Love! This tiny four-letter word holds all the powers in the world. It is beautiful, exciting, and scary, and it can be exhausting as well! But, unfortunately, breaking up a relationship is often a two-way street, and believe it or not, most of us have been on either side of the story. We get trapped in the cyclone of the feeling of betrayal, sadness, and anxiety, and trust us on this, but the only person to pull us out from there is ourselves!
When a twenty-two-year-old Sai (name changed) fell in love, he could "feel all the hormones in my body gushing and flowing endlessly." and was happier than ever. Unfortunately, when the Covid-19 pandemic was at its peak, he moved back to his hometown, resulting in quarrels with his girlfriend.
"I was maybe too swift in taking the relationship to the next level; I realised a change in her behaviour, and then slowly it went downhill."
Like many of us, Sai was in a state of dilemma and confusion on whether his girlfriend wanted to be with him or not. The constant state of worry and anxiousness caused him one month of blurriness in thoughts and feelings. Residing in a village under the lockdown situation, it was tough for Sai to reach out to any friends or even counsellors. 
"This was my first experience of falling in love, and sadly the first break up. It was like an addiction; I couldn't break out of it. I was not ready to handle the situation by myself."
Sai was alone and confused. He desperately wanted someone to listen to him and empathise with him. With help from his institution, Sai got informed about YourDOST and got connected with expert Ms. Madhura Saha. Sai invested the first two therapy sessions just in talking and discussing his emotional trauma with Madhura, and he then realised the importance of letting things out.
"My counsellor was very kind, and she helped me break down my situation. She even gave me new perspectives to look at my issue."
Madhura incorporated scientific as well as spiritual guidance for Sai in his counseling process. With the help of Madhura, Sai was now able to identify the root cause of his breakup and accepted the reasonings. Sai started practicing meditation and devoted a significant amount of time to reading spiritual books, watching similar videos, and working on himself. 
"It was a divine experience. To date, I don't let a day go by without meditating or praying. This made me realise how connected I can be with myself and how God has plans for everything."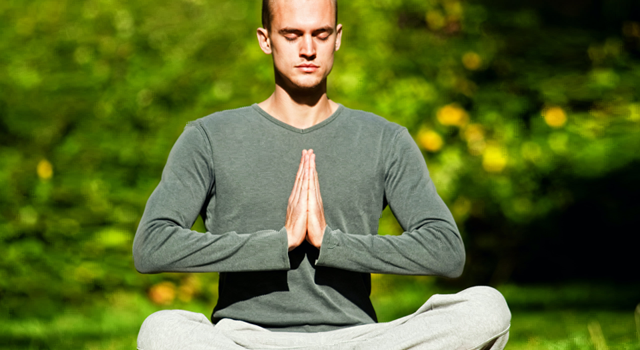 Sai was amused with how he can see himself changed into a better, calmer, and stronger person. He felt mentally strong again and now accepted his life as it is. Sai's anxiety issues also began to resolve soon after his counseling sessions, and he liked to give the entire credit to Ms. Madhura.
"Chanting positive mantras, devoting myself to God has made me understand that everything happens for a reason. Had it not been for my counsellor, Madhura, I would not have been so close to God."
Today, Sai is a confident and self-loving person who has moved on and forgiven his then-girlfriend without holding grudges. We all need to take inspiration from him on how to let things go. As said by Ted Mosby from a popular show How I Met Your Mother, "Sometimes things have to fall apart to make way for better things"!
---
Sai's Warrior Tips:
1. There is always a ray of hope waiting for us. For some, the situation may come beautifully disguised; for some, it might be a harrowing experience.
2. One should pay attention to their 'emotional intelligence' and try their best to enhance it.

Are you someone who has gone through a difficult phase and emerged stronger and better, with some professional help? Share your story with us to encourage thousands of others who might be struggling. Click here to submit your story.