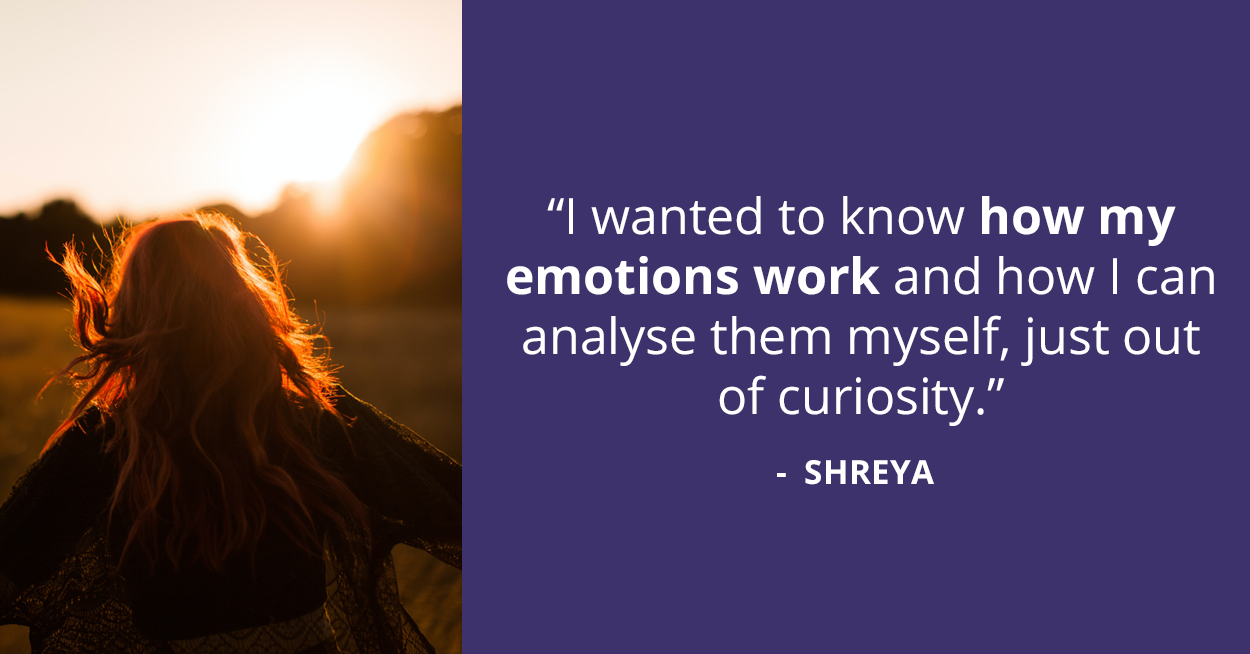 Understanding yourself is the first step to becoming a better version of yourself. Talking to someone about yourself can be a step towards understanding your mind better. Shreya, our 21-year-old warrior from Delhi Technological University, shares her story about therapy and how curiosity led her to find herself, through counseling.
"I was curious about some of the things that were going on in my mind. I wanted to know how my emotions work and how I can analyze them myself, just out of curiosity."
This was also a time when things were not so great at home. Shreya was struggling to connect with her family which frustrated her. She felt confused and helpless.
"Seeing me go through a tough time at home, a friend suggested that I seek help through counseling services of YourDOST. I had to address this confusion that was going on in my head, so I said `Why Not'?"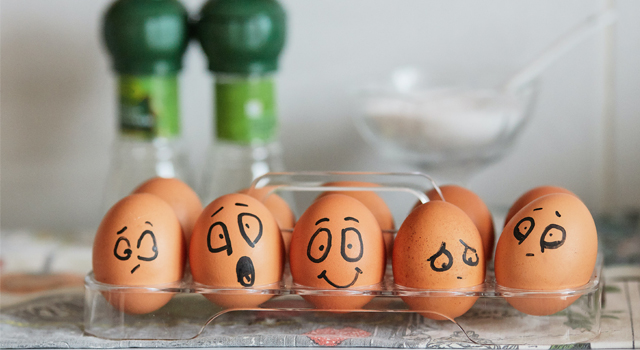 When Shreya started her counseling sessions, she was very curious about the process of therapy. Her expert Madhura Saha helped her by giving her an enriching space to understand this curiosity.
Shreya began discussing the issues she was facing with her family and how the lockdown affected her motivation. Along with this, the uncertainty about the future was something that was bothering Shreya.
"The pandemic brought a halt to all the college campus activities and I was forced to stay home. This hampered my concentration and motivation to do things. I was a carefree person before this also and felt guilty for being lazy. But in my final year, I had to get a job and that drove me to feel a bit anxious."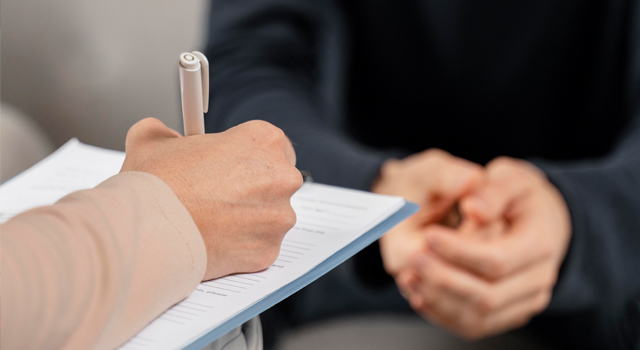 During therapy, many problems that Shreya hadn't thought about before surfaced too. Her conversations with Madhura helped her understand herself a lot better. This gave Sherya a lot of clarity. It gave her a new perspective about the things in her life, which helped her form her opinions better.
"Madhura ma'am gave me such a comfortable space to vent out my problems. I never knew that I needed this in my life. I never felt scared or ashamed when I was in my sessions. She helped me with techniques that I could use to improve my life as well. I have started journaling and making to-do lists to manage my time. Everything has gotten better in my life as well."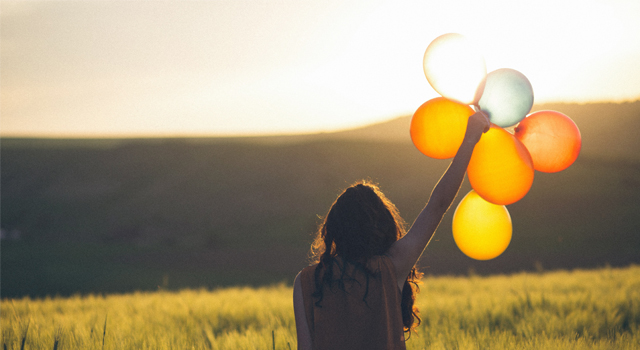 Shreya would like to thank Madhura for being a friendly figure in her life. She felt nice to be in her expert's company and found therapy like a normal conversation. What she loved the most is that Madhura was very honest with her. Her expert would often explain the theory aspects about mental health which would get Shreyaa very interested in the field of psychology.
"I believe that therapy has made a huge impact on my emotional well-being and I am glad that I took the step."
Shreya today finds herself better equipped to regulate her emotions. Therapy gave her the knowledge of looking at life through different perspectives and untangle her thoughts by letting it all out.
"I still have my bad days sometimes but I know that it will get better and I should just trust the process. I am so grateful to YourDOST for giving me this perspective."
---
Shreya's Warrior Tips:
1. It is okay, if you want to start therapy go for it.
2. Suppressing your emotions is bad in the long run.

Are you someone who has gone through a difficult phase and emerged stronger and better, with some professional help? Share your story with us to encourage thousands of others who might be struggling. Click here to submit your story.