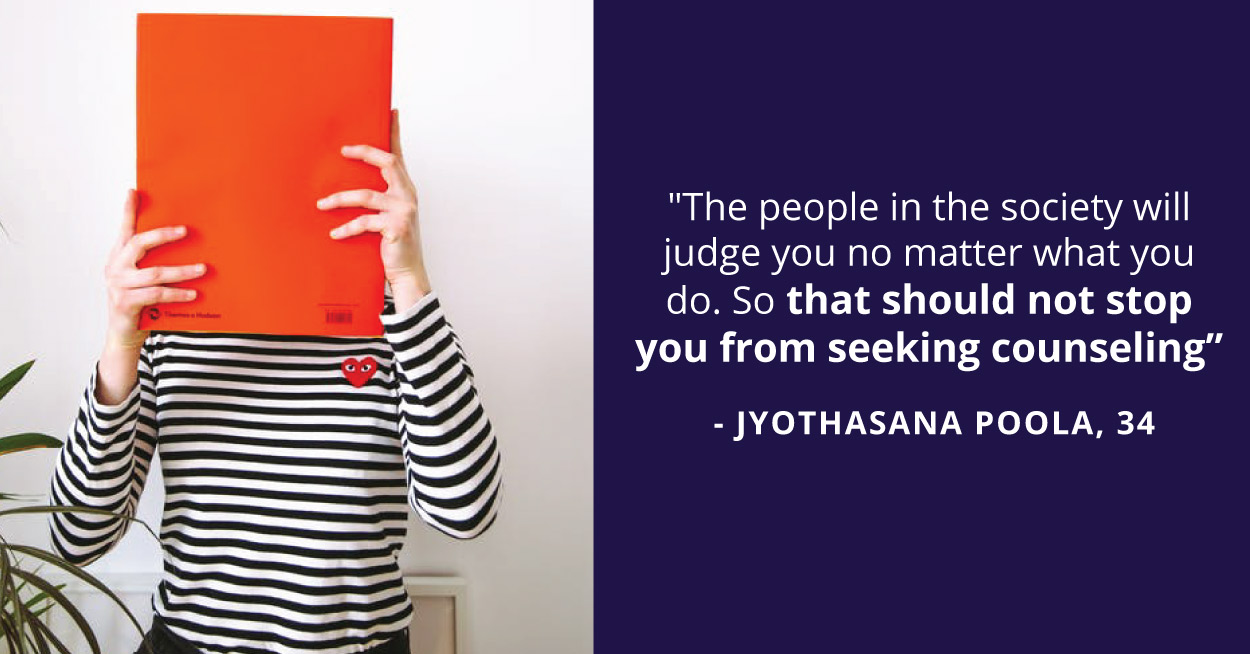 "The people in the society will judge you no matter what you do. Even if you don't do anything, they will judge you. So that should not stop you from seeking counselling"
Meet Jyothasana. A 34-year-old Java Developer with Zinier, who, when it comes to mental health, is one of the most open-minded people you will ever meet.
I have never had any misconceptions about mental health. The stigma around it has also not stopped me from reaching out for help. I just thought that the Expert would tell me their point of view, and show me the way out of my problems.
Like millions of people around the world, Jyothasana recently found herself struggling during the COVID-19 pandemic induced lockdown.
"It was not work pressure or anything, but I had certain family issues during the lockdown. And I didn't know how to handle this and how to react in certain situations, so I began looking for help"
Fortunately for Jyothasana, the organization where she worked, Zinier, began offering counselling services through YourDOST at the same time that she had decided to seek help for her problems.
"I had already planned on going to a hospital and seeking help, but then during the lockdown, everything became online so I started online calls with YourDOST."
Jyothasana, with her broad and open-minded views, approached her Expert with a lot of insight and wisdom about how they would help her. She knew that she would be getting excellent advice from her Experts, but that she had to meet them halfway as well.
"No one can help you but yourself. The Expert will only give you guidance. They will only show you the path to take – but it is up to you to travel down that path."
With these thoughts in mind, Jyothasana began speaking to Experts on the platform at YourDOST.
"Even amongst the Experts, I approached many of them in the beginning. If you seek help from someone and you feel like they are not the right fit for you, you can always go to someone else, there is nothing wrong with that. Just begin chatting with them and you will know."
But when Jyothasana found the right fit, she found the advice of her Expert extremely helpful.
We all have a circle of thoughts which we find difficult to break out of. Even I had the same problem. But with my Expert's help, I am able to come out of that loop and see the problem differently.
Jyothasana, however, recognizes that this is just the beginning and that she has to invest time and effort from her side as well, in order to see a change within herself.
"You need to think about the suggestions that your Expert gives you and then make your decision. For me, I have only just begun fighting with my problems, but from now onwards, I have to work on applying all that I have learned from my Expert."
As such, Jyothasana is taking it step by step through her journey to better mental health. And she advises others to approach Experts to deal with their problems as well.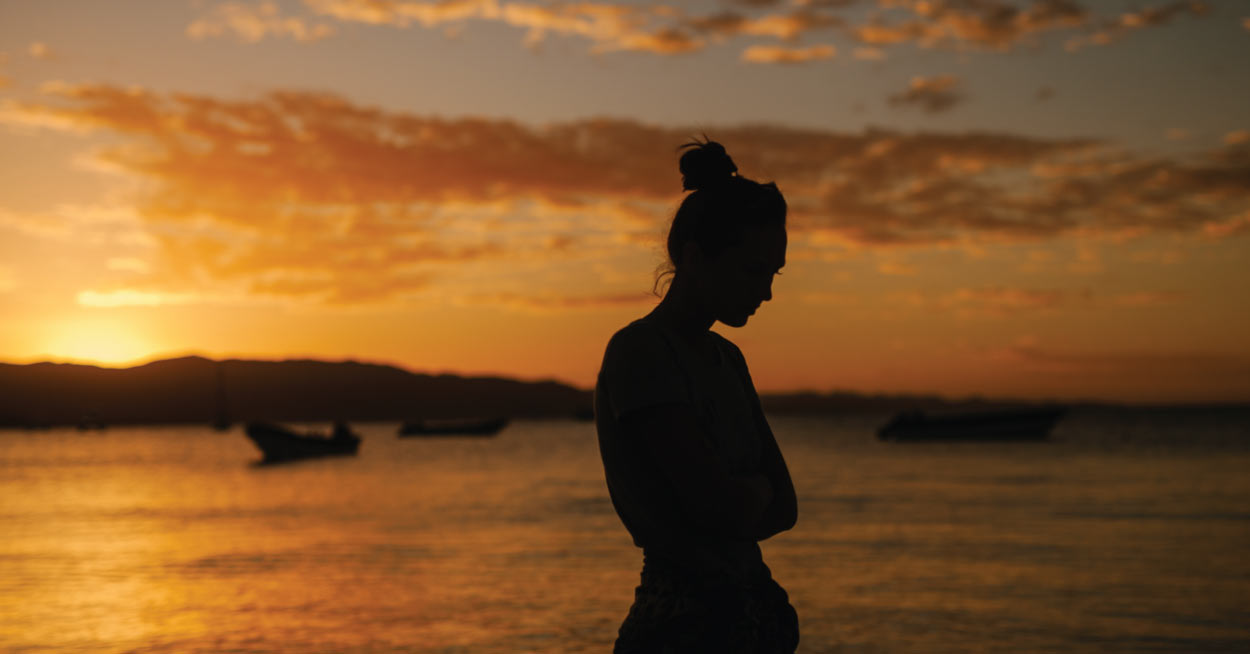 "Sharing your problems with your friends and family is definitely good, but approaching someone who is trained in human behaviour will give you a whole new perspective."
Jyothasana believes that as human beings, we all have certain apprehensions when it comes to seeking help for our mental health. We tend to think things such as "what will the Expert think of me?" or "how will they help me?". But she firmly believes that we need to be brave and keep aside these apprehensions and take the plunge.
Jyothasana still continues to speak to her Expert in order to become stronger and a more resilient individual. With the help she has received, she has been able to go down the path to better mental health, and of course, a brighter future.
Are you someone who has gone through a difficult phase and emerged stronger and better, with some professional help? Share your story with us to encourage thousands of others who might be struggling. Click here to submit your story.
---
Jyothasana's Warrior tips
1. Leave aside your apprehensions with respect to counseling
2. Your counselor is only a guide, you have to put in the effort to bring any change