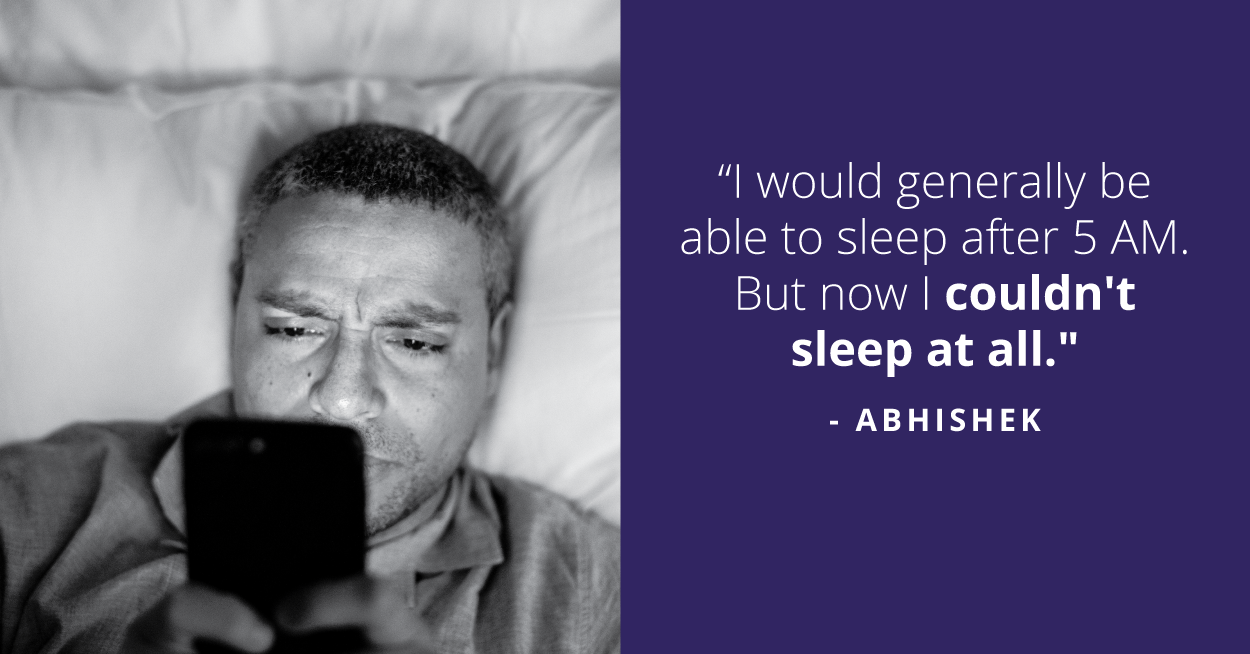 Abhishek, 21 is a final year B-Tech student at one of India's top private engineering colleges. When you speak with Abhishek, his intelligence and self-awareness just betray themselves. But just about a year back, this confident person was facing an emotional crisis of this own.
How it started was Abhishek getting betrayed by his friends. Unfortunately, how it ended up was with his confidence and self-esteem in shambles.
I had some really good friends. But things with them ended in a bad way. Their betrayal was a lot for me to take.
Abhishek found that people who he thought were friends would say unsavory things about him behind his back. He distanced himself from them and found himself living a very lonely existence.
I used to suffer from insomnia. I would generally be able to sleep after 5 AM. But now I couldn't sleep at all.
Emotionally, Abhishek was struggling too. He would feel like he wasn't good enough to be liked by anyone. He found himself consumed by anger.
I wanted revenge. I would intentionally pick fights with people. I wanted people to know how I felt. But it didn't really work and started making me feel worse.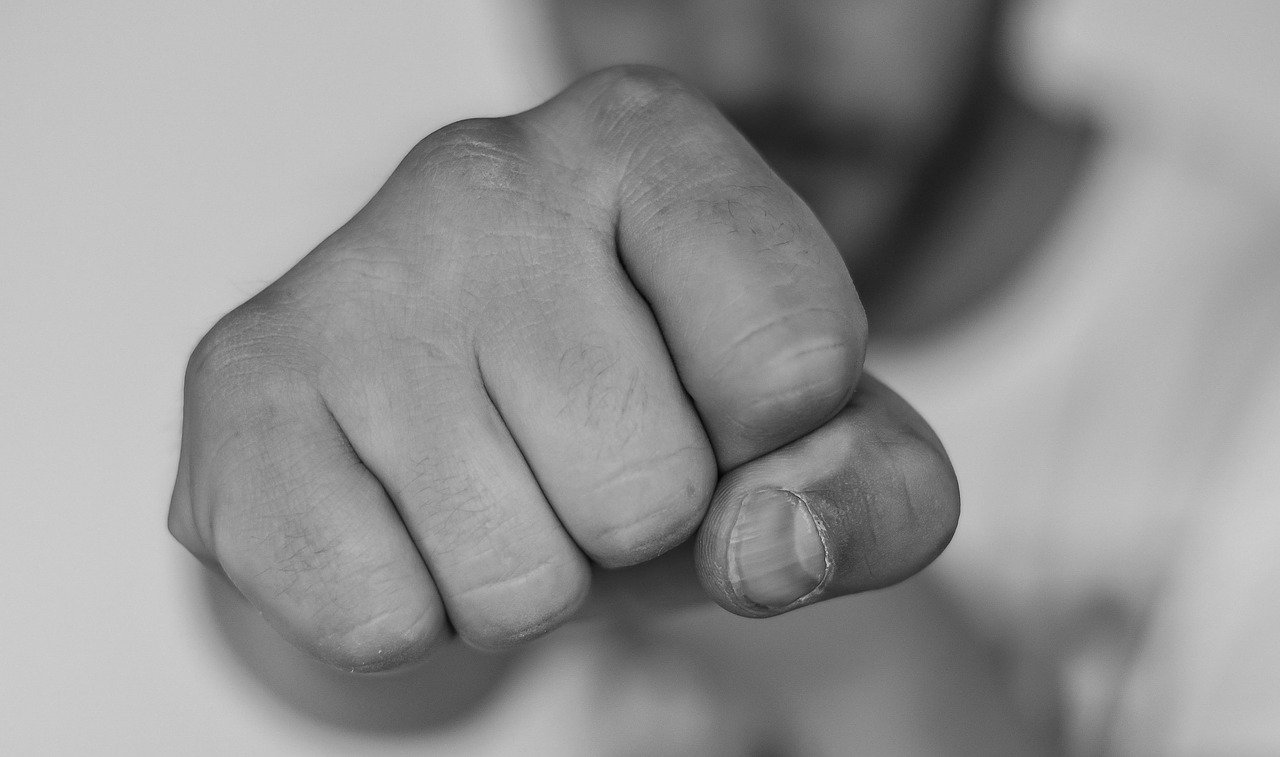 Once, while Abhishek was speaking with a Psychologist cousin of his, she pointed out to him that he was displaying signs of depression and he should get professional help. But it still took him a year to actually take that step and approach YourDOST for support. Abhishek connected with Psychologist, Ms. Amulya DSL.
Initially I was very skeptical. Talking with friends hadn't helped. I wasn't sure how counseling would be helpful. But Amulya gave me hope that things would get better. 
In the very first session, Abhishek felt that Amulya would be of help. So he told her everything about what he was going through. 
We talked about each and every issue. We each had our own perspective which didn't match a lot of the times. But she respected my perspective.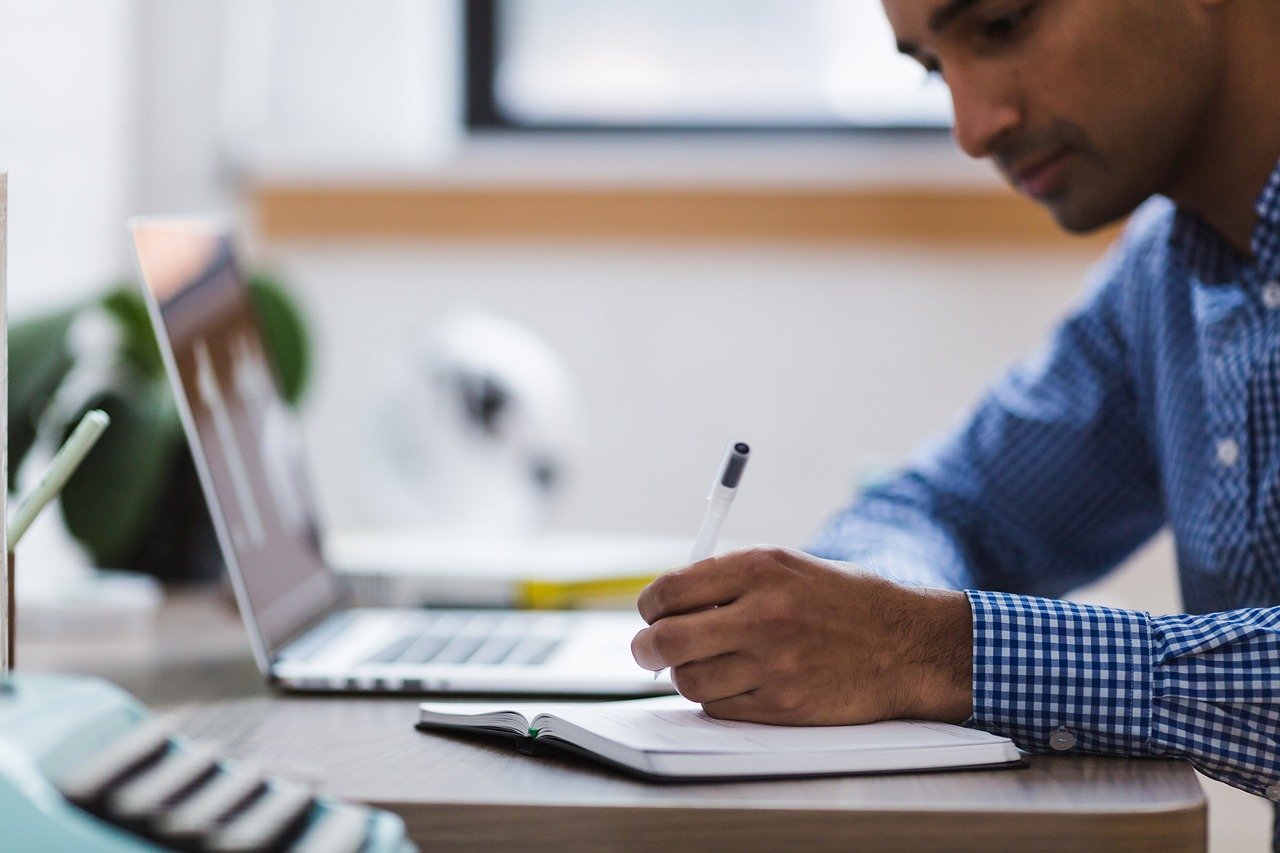 Abhishek found Amulya's method of counseling really valuable. She gave him lots of homework. She would give him examples, techniques to use, and asked him to journal. 
During video sessions, she explained things in a pictorial way. She also gave me useful examples like you need to protect yourself just like you would protect a little child.
Amulya's guidance has proved to be beneficial for Abhishek and he feels more confident. He still has his bad days but he's able to cope with them better. 
Things don't affect me as badly as they used to. They may bother me but I let them just pass.
Abhishek continues to be highly motivated about getting better.
A book I read once said that – the basic human nature is to fight and be violent. But peace is difficult. – I'm just trying to bring peace into my life
When asked if he had any parting words for all those who might be struggling like he did, he gives an example from Harry Potter.
Either you take therapy or you do it yourself. No one's going to do it for you. In Harry Potter & The Chamber of Secrets, the Basilisk is like a demon inside our brain in a deep corner called the chamber of secrets. You have to fight your demons. When you see a demon, you may freeze. But once you fight it, it may injure you, it may affect you in some way, bit you'll emerge stronger.
Are you someone who has gone through a difficult phase and emerged stronger and better, with some professional help? Share your story with us to encourage thousands of others who might be struggling. Click here to submit your story.
---
Abhishek's Warrior Tips:
1. Fight your demons
2. Look for peace not fights
3. Take therapy. You have to do it. No one else will do it for you