Veronica* is a student in Delhi. During the first year of her degree, she started with therapy and medication for Post Traumatic Stress Disorder. She was sexually abused during her 10th standard. Since then she cried for no reason and even self-harm. She had suicidal thoughts which provoked her to have 6 unsuccessful suicide attempts.
Her parents were sceptical when they were informed that medicines were required to treat her Depression and anxiety.
"I never felt like waking up. I slept for 12-15 hours continuously and still felt tired all the time. Going to college was a tedious task."
Her condition disrupted her daily life. She had low attendance at college. Veronica had lost interest in everything she had once loved. She cried herself to sleep most of the times. She felt like her life was not in her control anymore.
"I was tired of feeling this way. Every night I prayed to God to not give me another day. I didn't want to live anymore."
Veronica shared about her past and Depression with her friends at college. They were shocked and advised her against taking medication. They tried convincing her that there is nothing like Depression. They told her it was all happening because of her over thinking. Their opinion was that she had stopped being thankful for her life.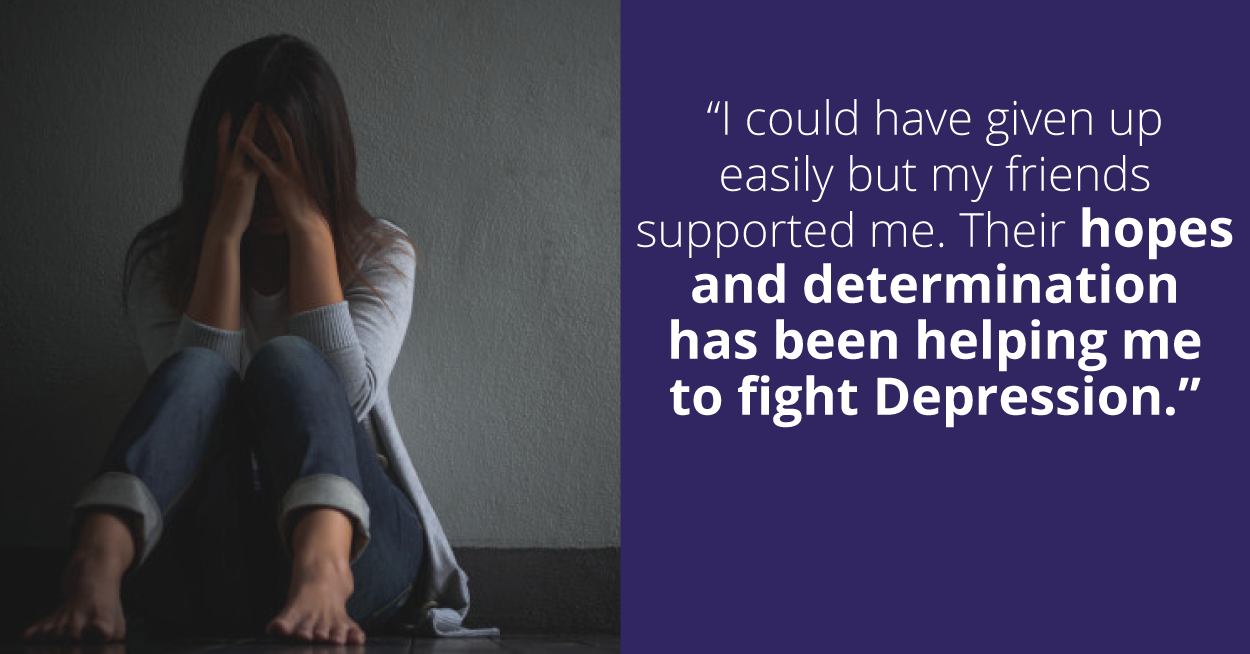 She was prescribed a high dosage of medicines for major clinical Depression. She encouraged herself by painting at cafes. She found happiness in colours.
"Every morning when I got up I felt weak. Though battling Depression is difficult, I am fighting only to win."
Veronica has been battling for 2 years now. She's a long way to go but she knows there's only victory ahead. She requests anybody going through a similar condition to accept and talk about it. Seeking professional help is needed to get over Depression.
Are you someone who has gone through a difficult phase and emerged stronger and better, with some professional help? Share your story with us to encourage thousands of others who might be struggling. Click here to submit your story.
*Name changed to protect identity