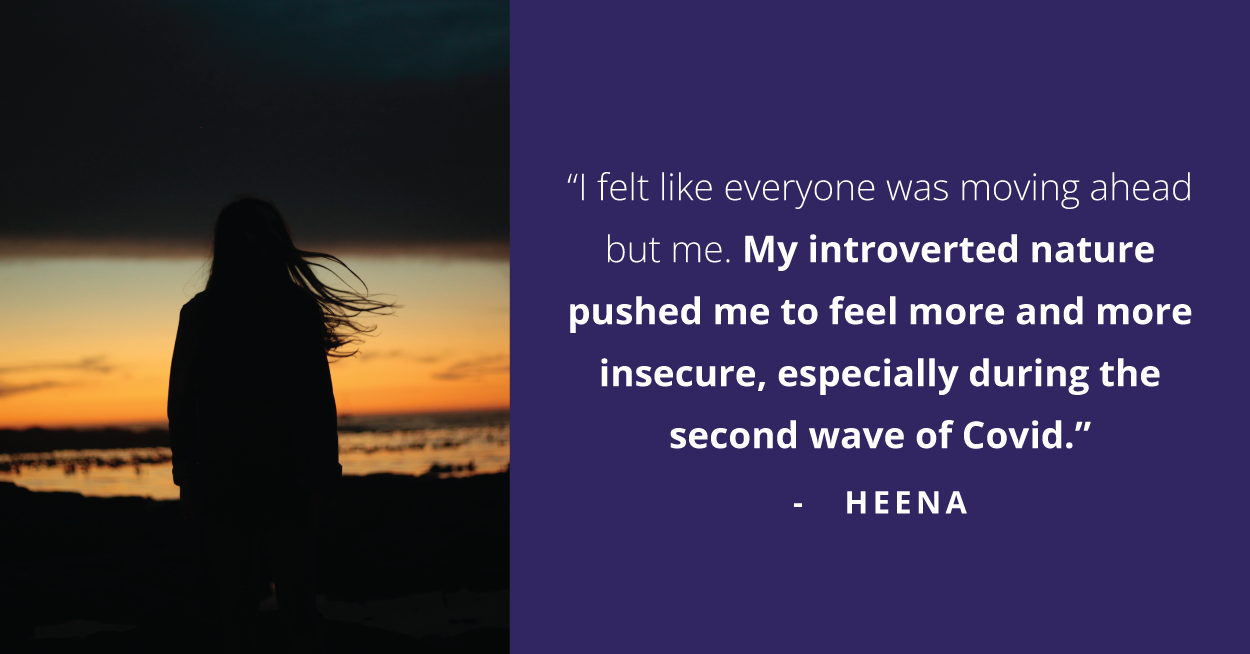 An introvert by nature, an avid reader and writer by passion, and a Designer by profession – this is the story of 23-year-old Heena, who had quite a ride this past year but emerged stronger than ever with therapy.
Heena, born and raised in Faridabad, loves everything creative! After working for three years, Heena decided to pursue a master's degree in textile Designing from the prestigious NID (National Institute of Design). As excited as Heena was to start her career in the field, soon the Covid-19 lockdown and the aftermath tainted her dreams.
"Upon my joining, the college went online. I had no clue where to go, which direction to follow. Everything and everyone around me was moving upwards while I was still at the bottom."
Heena calls herself an introvert, but that doesn't mean she dislikes others' companies. Rather, Heena always wanted to talk to people but something inside of her prohibited her from exploring her true self.
Heena's field also demanded her to speak with people, create a wide network and collaborate with like-minded people. But after the virtual classes, Heena realised she might be lacking in social interaction.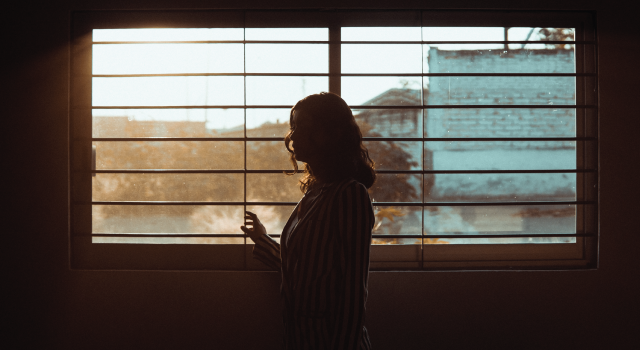 "I remember the time when I was part of a group project, where all the members had to pitch some ideas. This is when I realised I was extremely insecure and couldn't understand anything that was happening."
The online classes, her introverted side, field demands and hectic schedule – These were all the factors that led Heena to feel more and more insecure about herself. Slowly, she stopped embracing her true self and tried to fit in with changing scenarios.
Fortunately, Heena's college, NID is partnered with YourDOST, where NID students can get a chance to talk with an unbiased coach and begin therapy.
Upon meeting her counselor, Heena started explaining her issue from the core, and her counselor, being the empathetic listener that she is, listened to everything without interrupting her.
As sessions went by, Heena was also provided with a few action-based techniques as a part of the therapy, to enhance self-confidence. After following these tips and techniques, Heena figured out her issues by herself and even how to rectify them!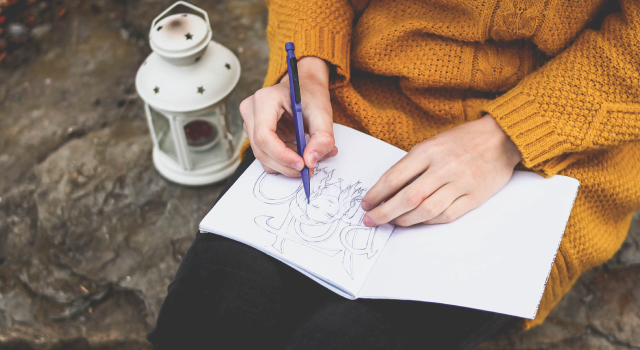 "Of course, through therapy, I discovered how insecure I had become. I also tapped my emotional side and realised I need to be more open."
Therapy provided Heena with a new outlook towards herself and taught her how to embrace her own self! Prior to therapy, Heena didn't spend much time with herself, especially introspecting herself. Now she enjoys watching various movies, shows and this even leverages her ability to communicate with people on common grounds!
"Honestly, initially I thought this was a platform where I can just simply talk to someone. But as I began my therapy sessions with my counselor, I am grateful to her to help me cross these oceans."
Heena rates her overall improvement through therapy a 3 on 5, but for us, she's already at the 5 on 5, for the first step she took towards embracing her me-time.
---
Heena's Warrior Tips:
1. 1. First you need to understand that you need help.
2. It is important to understand that if you don't acknowledge your problem, you'll never heal.

Are you someone who has gone through a difficult phase and emerged stronger and better, with some professional help? Share your story with us to encourage thousands of others who might be struggling. Click here to submit your story.