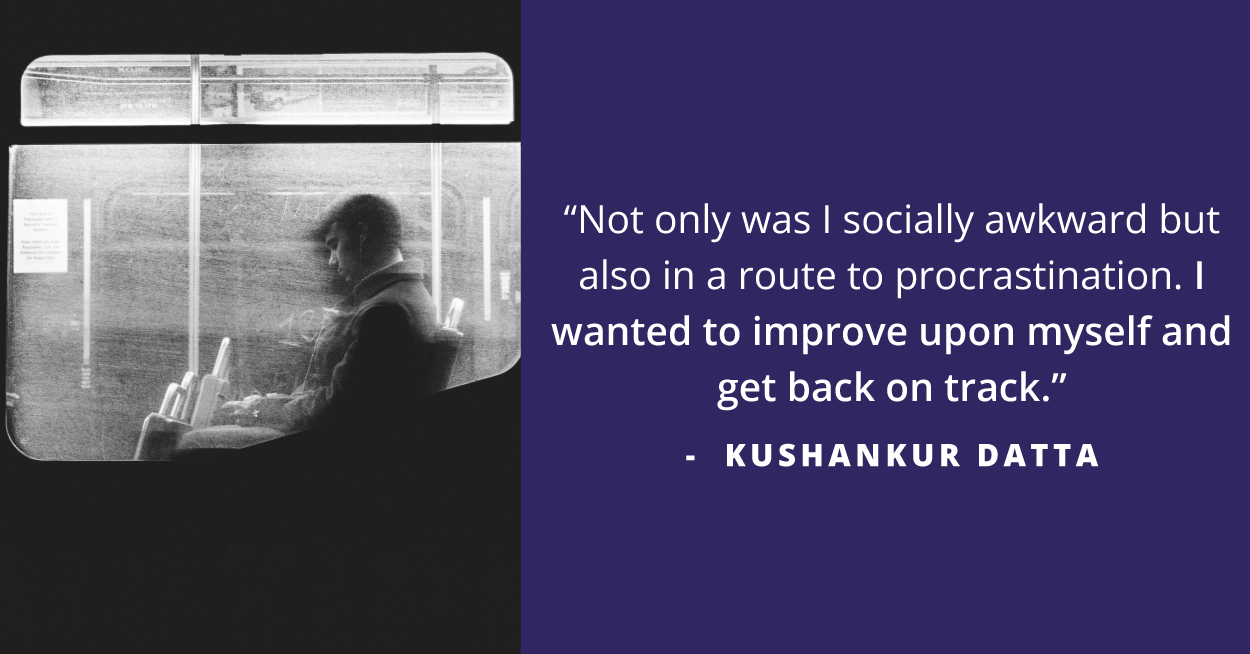 Kushankur Datta is someone who has set milestones throughout his academic life. Graduating from BITS, Hyderabad in Mechanical Engineering, Kushankur went ahead to obtain two years of job experience.
To set further momentum for his career, Kushankar is currently is pursuing an MBA from XLRI, Jamshedpur. Born and raised in Agartala, Tripura, Kushankar never misses any matches or updates on football. This introverted personality is also extremely interested in movies and music as a part of his hobbies.
"I had gone through a sudden shift in my career from being a working professional to becoming a student again. Also, I didn't know that MBA was nothing compared to my professional life."
While preparing for his entrances, Kushankar was not in much of a complicated place. But once his MBA started, Kushankar was suddenly overwhelmed by utter stress and he then lost the flow of it on the way. Kushankar, being a serious student, was unable to take the overall stress as there was a lot to do. But the time available to accomplish the same was limited.
"Initially I thought that my work was hectic. But when I joined the MBA program, I realised that one has to toil hard in college."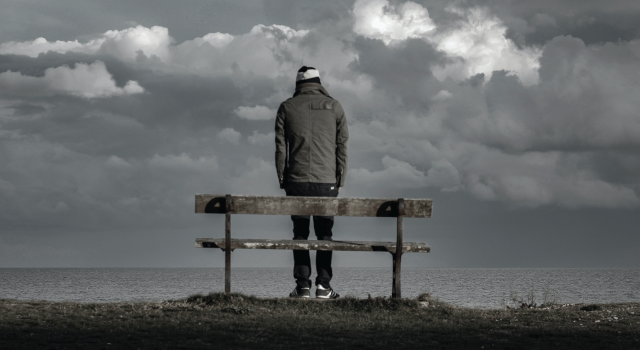 Within the first three months, Khushankur's college had its summer internship placements occurring at high stakes. Kushankar knew that if he continues at the same pace, it might become difficult for him to keep up with the demanding pace of the degree.
At the same time, his college was tied-up with YourDOST. In order of couseling being a mandatory part of their curriculum, Kushankar found his solace in it.
"I got in touch with a counselor from YourDOST. Although I was a bit sceptical at that time, I never had any preconceptions regarding mental health as an integral part of our lives."
Kushankar had two main issues to work upon that he was well aware of. One was procrastination and the other was social awkwardness that explained his introverted nature.
Owing to that, his counselor advised Kushankar certain tips and tricks on how he could approach people better. They also had 2-3 sessions on how he could work on his procrastination and be more productive.

"Over time, I have seen a gradual improvement in me. I am better at preventing procrastination now and I surely am getting a grip over my schedule."
Kushankur felt that his counseling experience was good and clearly mentions that YourDOST is doing a good initiative by helping out people. He extends his warm gratitude to his counselor helping him improve on his procrastination and also for listening to him.
Kushankur describes his counseling journey as "amazing" and rates his improvement through the same with a 4 out of 5. We, at YourDOST, are impressed by his efforts to improvise as he clearly portrays it through his wish to come out of his procrastination. We wish him luck!
---
Khushankur's Warrior Tips:
1. Hang on! Time does heal stuff. If you're hurting from something, time always heals it.
2. Sometimes, if it hurts too much, you can always seek professional help.

Are you someone who has gone through a difficult phase and emerged stronger and better, with some professional help? Share your story with us to encourage thousands of others who might be struggling. Click here to submit your story.