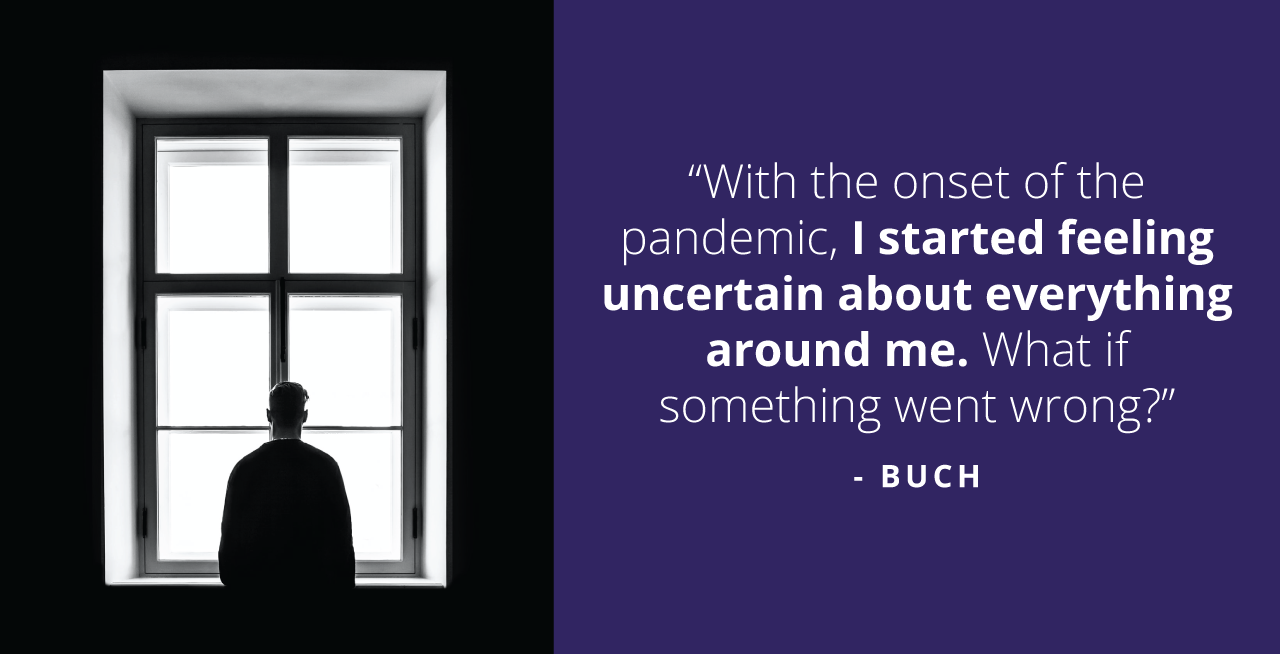 "No amount of anxiety can change the future. No amount of regret can change the past." – Karen Salmansohn.
A high prevalence of adverse psychiatric symptoms was reported in many studies conducted during the COVID-19 pandemic. The COVID-19 pandemic represents an unprecedented threat to mental health in high, middle, and low-income countries. Buch, who works at a managerial level, experienced a similar situation. 
Other than his main hustle being his job, Buch often manages to devote some time to his hobbies such as sports and music. But as the global pandemic took over, Buch started to feel overwhelmed by the crisis surrounding him. 
"I started feeling uncertain about everything around me. What if something went wrong?"
Buch, being a person who could manage anything that came his way, was suddenly tumbling down a rough road. As the second wave of COVID-19 was reeling in, Buch had started to face multiple challenges. Buch was left wondering about the numerous things he could have done if they were not bound to the global pandemic. Also, Buch was not aware of the fact that everything clubbed together, was putting his mental health at stake.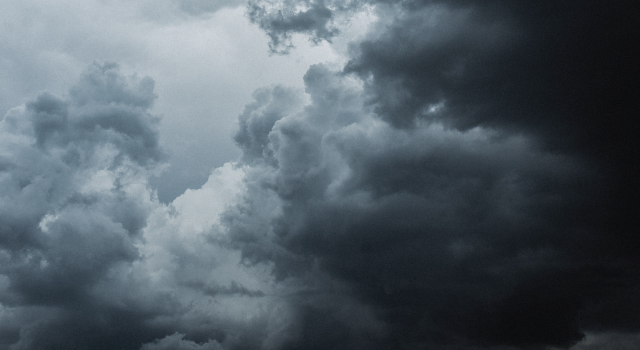 "I started noticing physical symptoms like high pulse rate, aggressiveness and constant fear of uncertainty. With the endless number of issues, followed, a rush of anxiety."
Buch had a strong and determined personality but amidst the ongoing tensions and anxiety, Buch was left feeling fragile. The fear of his family's well-being added to his anxiety and soon, Buch realised that he needed to put an end to the anxiety. 
The only way to come out of this endless loop of anxiety was to seek professional help and Buch immediately got in touch with Sailee, a counselor from YourDOST. 
"The sessions with Sailee were mainly based on grabbing an insight on the thought process and reasons behind my anxiety."
The roots to the uncertainties pertaining in Buch's mind were thoroughly introspected by Sailee. She made Buch identify his problems and also helped him identify his strengths. Buch discovered his ability to tackle any situation with a strong mind. Sailee also suggested Buch jot down all the thoughts coming into his mind while he experiences anxiety and later they used to sit down for feedback sessions. Buch went on to declutter his thoughts with the guidance provided by Sailee. The process of decluttering helped Buch analyse the percentage of negative outcomes that could occur from the individual thoughts. This led Buch to manage his thoughts more rationally and lower down his anxiety levels.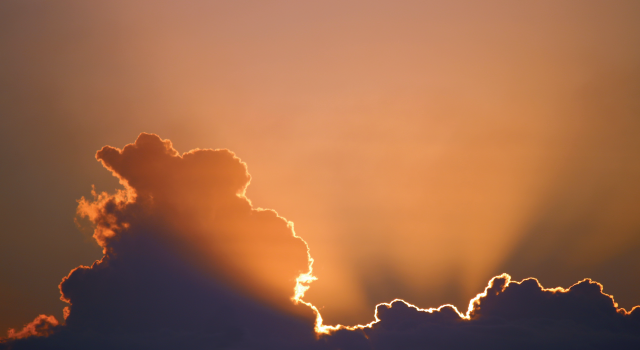 "Lastly, I was suggested to fill out an editable PDF, which was for my personal use and it helped me sort out my thoughts in a better way."
As the storm of anxiety passed, Buch was coming out stronger with the help of therapy and also his own sheer will! Not only was he managing his anxiety better, but Buch was also learning to cope with the same and live with it. 
Buch extends his hearty gratitude to Sailee as he states that- "As an individual, we sometimes are not able to identify our mental health issues. Sailee helped me recognize it". Buch described Sailee as a very patient and understanding person who coordinated with Buch to ease the process and made him feel adhered to counseling. 
In a fun rapid-fire round with YourDOST, Buch described his counseling experience as a great one and rated his overall progress through therapy with a 4 out of 5. We, at YourDOST, agree with Buch's statement that his experience is a "work in progress" and we wish the best for his future!
---
Buch's Warrior Tips:
1. There are two reasons why people don't reach out – one being time constraints and the other being the stigma against mental health. We need to break these barriers collectively, as a society.
2. Just taking one counseling session and being open-minded about it, can help you go places. If your goals are clear and you're determined, it will definitely help.

Are you someone who has gone through a difficult phase and emerged stronger and better, with some professional help? Share your story with us to encourage thousands of others who might be struggling. Click here to submit your story.