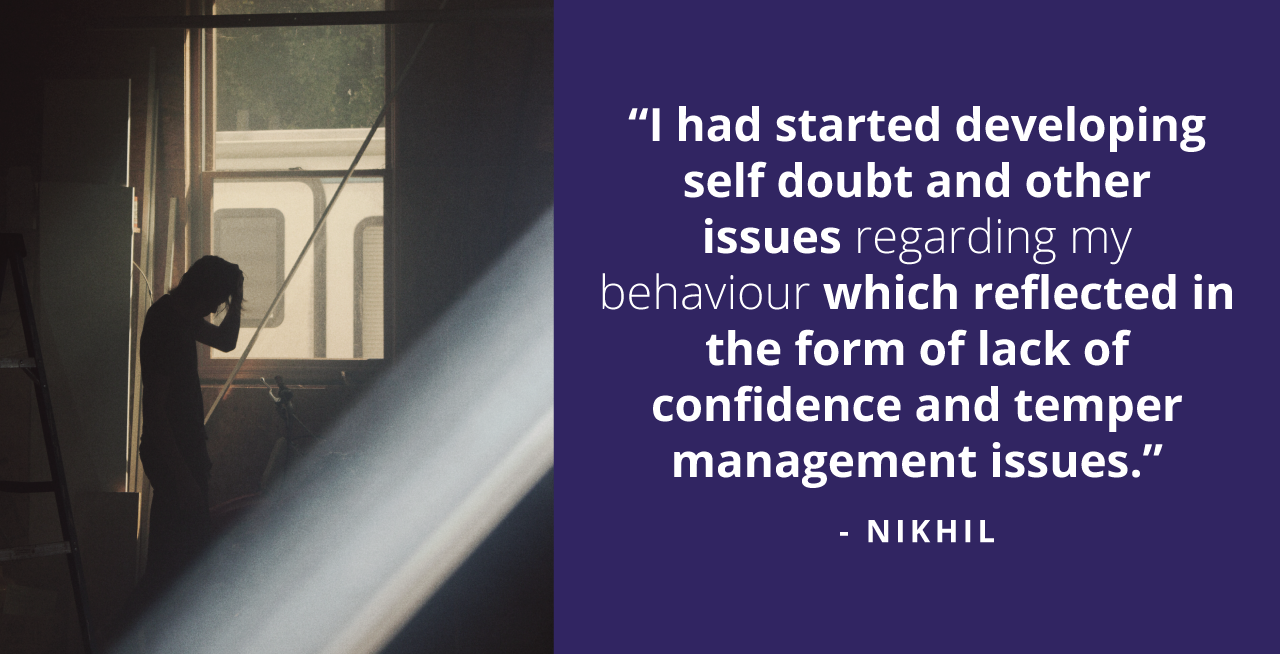 Acting as if you were what you want to become and know you can become is the way to remove self doubt and enter your real-magic kingdom. – Wayne Dyer.
After holding a master's degree in Materials Science, Nikhil is pursuing a career in the IT industry. Nikhil resides in the city of Bangalore. Other than his academic front, Nikhil has always enjoyed listening to music and reading various genres of books as a hobby. During the tough pandemic period when uncertainty loomed largely, he was lacking severely in confidence, which manifested in the form of temper issues.
"I had started developing some self doubt regarding my behaviour which came out in the form of lack of confidence and temper management issues."
The issues had developed over a period of time for Nikhil. Right around the period when the pandemic was beginning to cast a dark shadow, things fell out of place all of a sudden. This added to Nikhil's self doubt as a whole. Soon, his personality was getting overshadowed by stress, anxiety and impatience. Not only was he going through a series of issues within himself but it also started affecting his relationship with his close ones.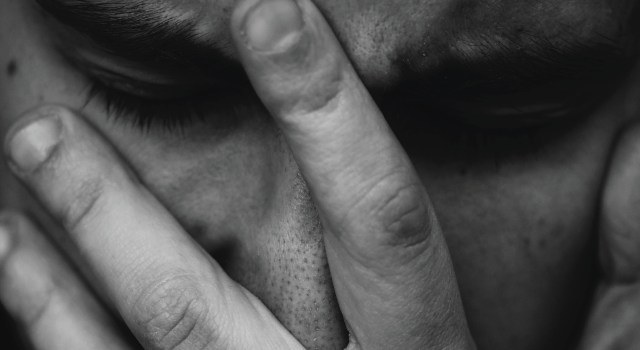 "With the onset of the pandemic, my issues had begun to take a toll on my mental health. I needed the right guidance."
Nikhil was a person who didn't have any negative perceptions about the idea of therapy. So, Nikhil wanting to make a positive change in his behaviour decided to give it a try.
One day, while travelling, Nikhil realised that he could make good use of that free time. So, he decided to approach YourDOST as it was accessible remotely and got in touch with Sheetal Rajput, who was a counselor.
"Sheetal made me go through a thorough introspection of my inner self and also suggested that I should understand myself better."
Nikhil was filled with a sense of hope when the counseling process commenced. Sheetal made Nikhil write down the things that were bothering him and also introspect on the external factors that might be triggering it. The counseling process not only helped Nikhil face his self doubt issue but also gave him a clearer picture of how he could overcome them.
"Now, I see a changed me. I can communicate better and can put the issues I have with others in a docile manner."
Nikhil also took this opportunity to sharpen his existing skills to become a better version of himself. Nikhil thanks his counselor as she helped him go through the process with utter support. Nikhil describes the new him as a "happier" individual and he appreciates the fact that he has a person to talk to on a deeper level. 
In a fun rapid-fire round with YourDOST, Nikhil rated his overall progress through counseling with a solid 5 out of 5.
We, at YourDOST, are delighted to know the same and wish that he achieves his happiest possible version pertaining to his optimistic personality. 
---
Nikhil's Warrior Tips:
1. Get over your fear and opt for counseling. Nobody is going to judge you and laugh.
2. It is always better to invest energy in your self-development rather than in negativity.

Are you someone who has gone through a difficult phase and emerged stronger and better, with some professional help? Share your story with us to encourage thousands of others who might be struggling. Click here to submit your story.