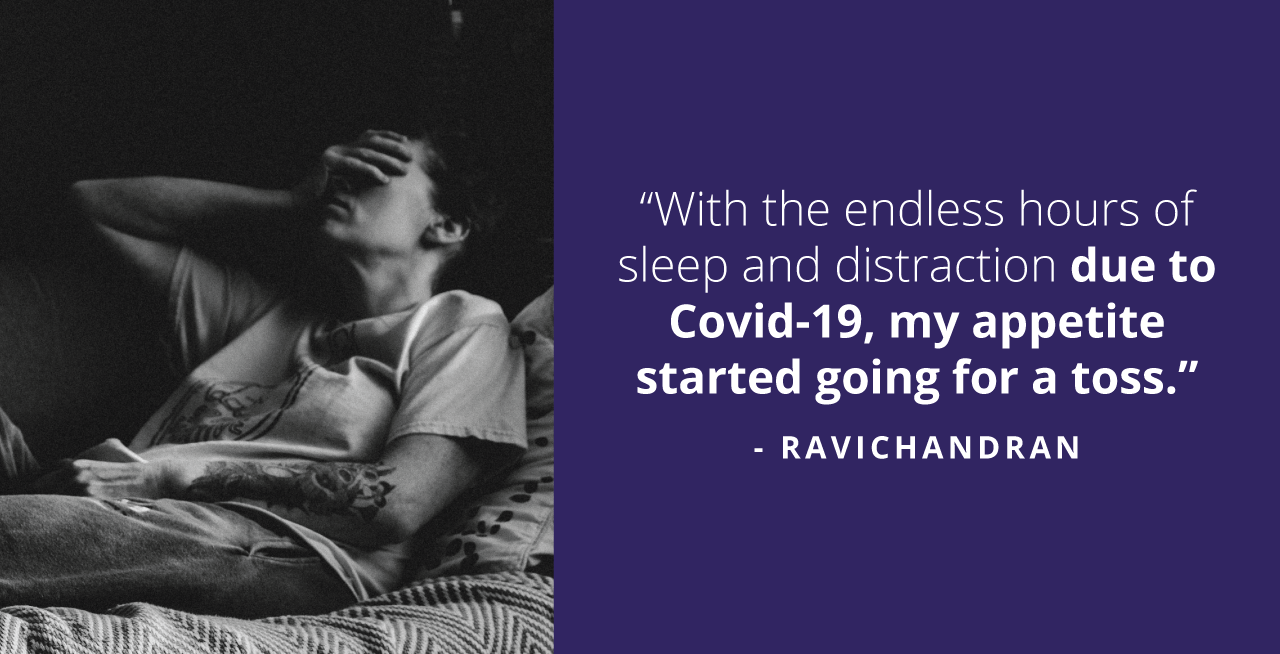 "We may define therapy as a search for value." – Abraham Maslow.
A result shows that out of 195 students, 138 (71%) indicated increased stress and anxiety due to the COVID-19 outbreak. This affected the concentration as well as the motivation of students to a huge extent. 21-year-old Ravichandran went through a similar situation. Ravichandran is a student pursuing a B.Tech in Chemical Engineering, who belongs to a joint family consisting of 17 members. Ravichandran is a person who has immense love for his loved ones.
"I have a good relationship with my family as well as friends."
With the onset of the Covid-19 pandemic, Ravichandran was compelled to shift back home from college like many of us. Hence, Ravichandran was staying at home due to an absence of a physical classroom. But not many of us could easily adapt to this new change right? Soon, Ravichandran found himself sleeping a lot in his room with procrastination being his new best friend.
"With the endless hours of sleep and distraction, my appetite started going for a toss."
Ravichandran decided to open up about his newly discovered problem. He realised that something was not right. Ravichandran revealed his issue with his parents and then with his family that he could not concentrate or study. But this expression countered back with the fact that his friends were going through the same. It was obvious that his venting out didn't bring him a solution. 
"I realised that my problem was being experienced by everyone around me. But since I needed help, it was wiser to reach out to a third person."
This is when he expanded his options to consulting counselors hoping for a meaningful therapy session. But his issues didn't bid goodbye there. Since his problem was mainly concentrated around his academic front, he also consulted a career counselor.
"I knew how other people were going through a similar situation as mine. It gives me hope that I can do better too." 
But Ravichandran was yet again not satisfied with the conclusions he was endowed with. He knew therapy would work, but his experience wasn't fruitful yet. Ravichandran, being a person who doesn't give up that easily, went ahead to seek therapy from YourDOST which is a mental and emotional wellness coach. Connected via chats followed by audio calls, Ravichandran finally found rays of hope at the end of the dark tunnel.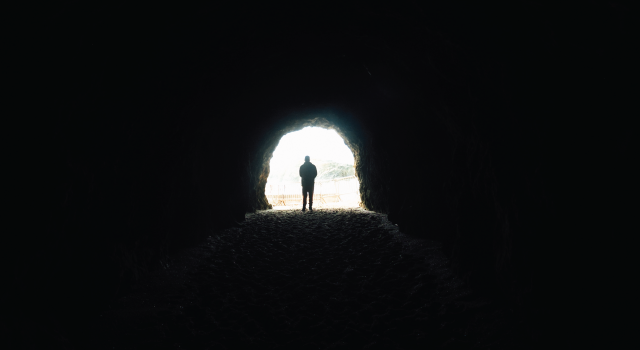 "I was sceptical to talk to a counsellor, so I tried reaching out to many counselors until I found the one I resonated with the best and so I was able to open up very quickly."
His counselor guided Ravichandran through various techniques to bring out a better version of him. Therapy wasn't only about concluding his issues but also finding the root cause of his problems. Ravichandran's counselor suggested – "If distracted, come back to the point where you left. Try to figure out why you were distracted, what were you studying and how long were you studying." 
He was also demonstrated with the method of rewarding himself for accomplishing his tasks by small tokens of appreciation.
"My sleep pattern somewhat improved and I started noticing a positive attitude. The best part was knowing that someone else believed in you other than yourself."
Ravichandran rates his progress through therapy with a 2.5 out of 5 which depicts his improvement. It also reflects that he has a long way to go and there is an ocean full of room for improvement.
Ravichandran wanted everyone to remember that, Anyone who is seeking help to keep talking to various counsellors until they find one who resonates with them. Also, one must not be disheartened if they don't see results right away. We, at YourDOST, appreciate his efforts and believe that with such a never-give-up attitude, he has the potential to touch the sky. 
---
Ravichandran's Warrior Tips:
1. Reaching out to any counselor is always helpful. Having a face to face counseling session can do wonders.
2. Even if your friends are going through the same issues as you, you can always step out and reach out for help.

Are you someone who has gone through a difficult phase and emerged stronger and better, with some professional help? Share your story with us to encourage thousands of others who might be struggling. Click here to submit your story.