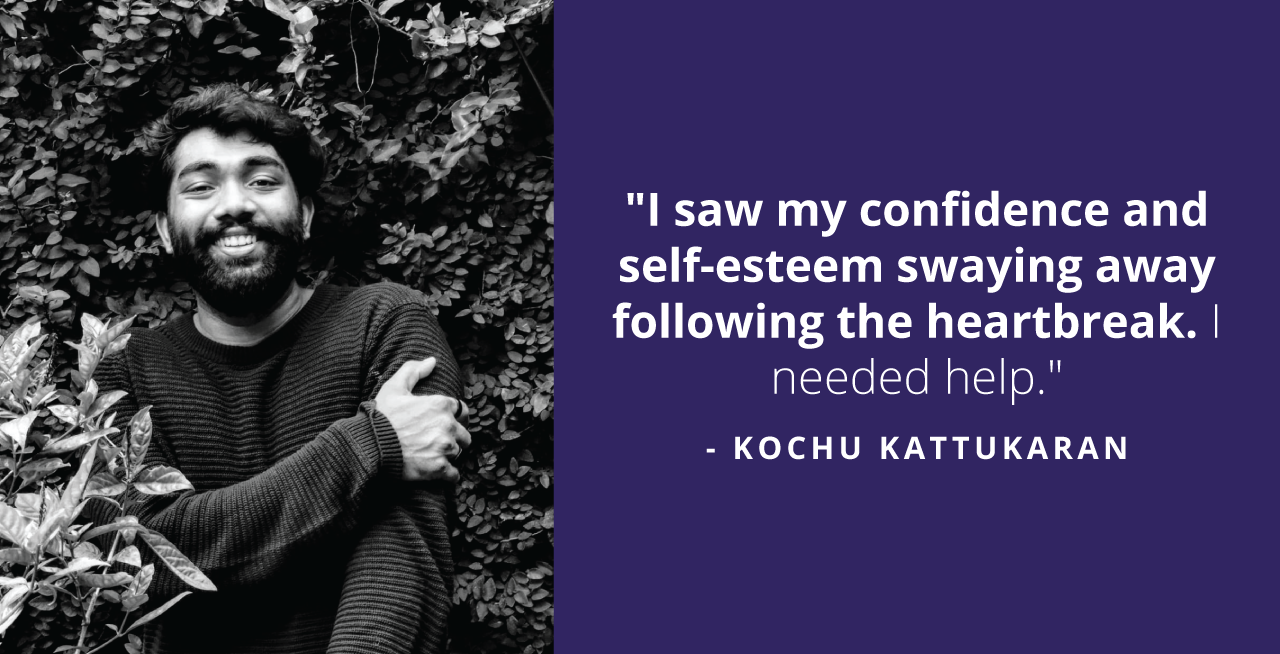 "What's broken is broken and I'd rather remember it as it was than mend it and see the broken places as long as I lived." – Margaret Mitchell.
Born and brought up in the small town of Thrissur, Kerala, 25-year-old Kochu Kattukaran, fondly known as Karan, spent his childhood with his small family of 4 members. Karan moved to Chennai after his 12th standard. This was the time when he also got exposed to the real world. Karan was attached to his college – Loyola College, and so he decided to pursue his masters from the same. Karan balanced academics with outdoorsy games well during his childhood. Karan was working in a company where his days were limited. Soon, Karan relocated to Bangalore where he joined Byjus as a Reactivation Specialist. 
"I was a person who always lived in a Bollywood fantasy thinking that love is real and people are exactly how they seem from outside."
Karan was a very emotional person. As much as his emotions were concerned, this trait originated from the fact that he grew up in a very loving and caring family. Karan's life had been affected by two mental breakdowns that created a ripple effect on all other aspects. These mental breakdowns were related to the heartbreak that shattered him internally.
"My last breakup broke me down. When you break down suddenly, confidence is the first thing you lose. I started comparing myself with the person my former girlfriend left me for."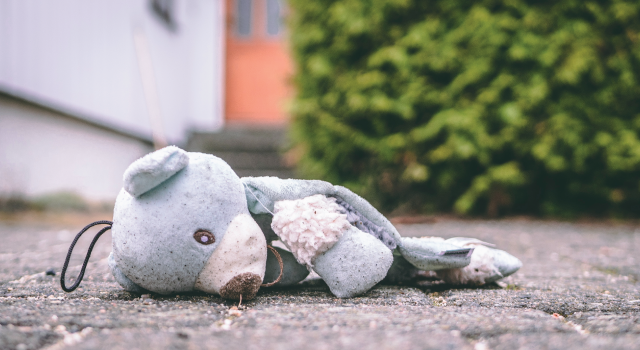 Karan had gone through a break-up with the girl he loved deeply. But what broke him further was the fact that she didn't give an explanation for the same. He had lost confidence and developed low self-esteem. He was left amidst a confused state of mind. Working at Byjus, Karan came to know that his company was associated with YourDOST, and so he decided to seek counseling. There were many friends who pushed him to get counseling, but he was hesitant about the same. 
"But eventually I went for counseling with YourDOST as I need to get out of my troubles and heal myself from within."
 As Karan went through the process of counseling, his counselor suggested to him various techniques by which he could get over his heartbreak. The counselor tried to help him out in every possible way from asking him to maintain a thought journal to jotting down triggering thoughts. He was asked to analyse the number of times he was triggered by his former partner's thoughts. 
"I was pushing myself 100% because I was determined to come out of that heartbreak. The counseling process was thought-provoking."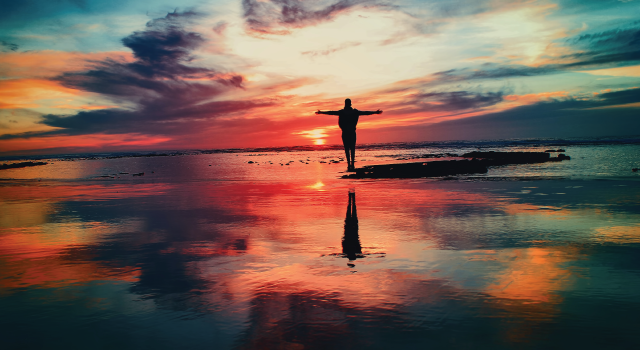 Along with the techniques, Karan was inspired by the words that came professionally from the counselor. Karan's heartbreak had finally opened doors to a new and confident him. Soon, Karan was setting goals for himself to improve his life. He started working for himself rather than for someone else. He also set foot on the field to get back to his old hobby – football. Karan's stigma of seeing people how he portrayed them vanished. He had finally shaken hands with reality. 
"I will always remember my counselor as she gave me wings to rise towards my life like a phoenix."  
Karan rates his improvement through therapy with a 3.8 out of 5. He believes that everyone cannot be happy at all times. A heartbreak especially plays a vital role in taking away your sense of happiness. But what he appreciates is that he now knows the reason behind the lows and also how to overcome it. We at YourDOST are really happy for him and wish him success and happiness.
---
Karan's Warrior Tips:
1. One should take his/her time to understand what went wrong and you also have to understand what the therapist is saying to you.
2. Find the technical side of your problem and try to move ahead with life.

Are you someone who has gone through a difficult phase and emerged stronger and better, with some professional help? Share your story with us to encourage thousands of others who might be struggling. Click here to submit your story.