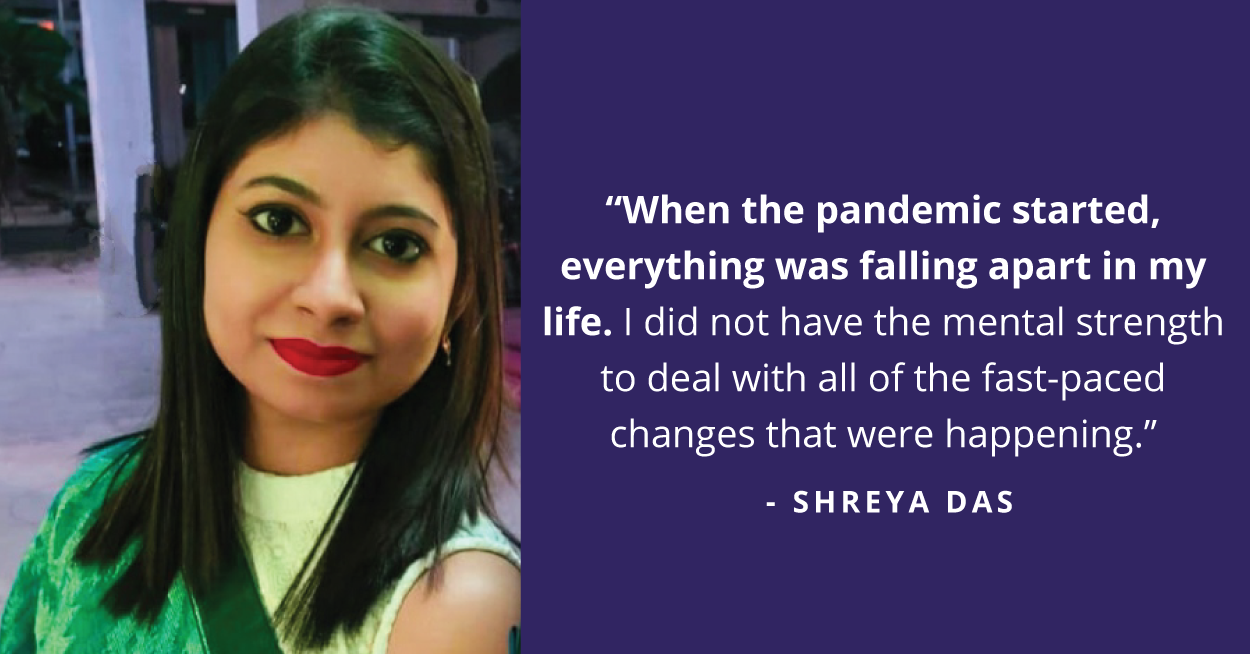 "A dream is the bearer of a new possibility, the enlarged horizon, the great hope." – Howard Thurman
The COVID 19 Pandemic brought with it a set of lifestyle changes. Even though at first it was an exciting change, unfortunately, working from home is not proving to be the dream experience that many employees were anticipating.
According to new research, the decrease in time spent commuting and comfort of working from one's home is not worth the trade-off for often long hours, more virtual meetings, and blurred lines between work and personal life.
Shreya Das, the Lead Talent Specialist at Randstad India was finding it hard to find time for herself causing her to feel isolated and alone during these trying times. But she knew that seeking help was her best option.
"When the pandemic started, everything was falling apart in my life. I did not have the mental strength to deal with all of the fast-paced changes that were happening. Along with this, my workplace was going through hard times as well."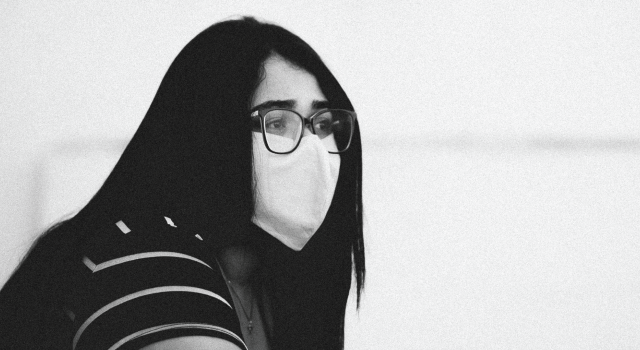 This change began hampering Shreya's relationships as well. She felt tired and did not find any interest in keeping in touch with her friends. This made her feel isolated and lonely. She started keeping to herself and did not make time to spend time with others. This feeling of loneliness pushed Shreya into feeling helpless, without a sense of purpose.
"I remember canceling plans with my friends because I was used to the idle lifestyle due to work from home. This disrupted my work-life balance as well."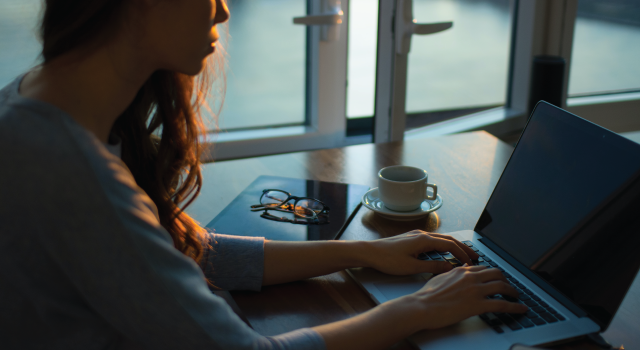 These lifestyle changes pushed Shreya to seek some external help. She reached out to YourDOST through her organization's resources and was elated to begin her self-exploration journey.
This was Shreya's first counseling experience, so she did not know whom to pick as her counselor, but the YourDOST team helped him pick the right counselor who can address her issues and guide her accordingly. YourDOST suggested Mr. Abrar Raza as Shreya's counselor.
During the initial sessions, Abrar understood Shreya's stressors and put forward to her how being at home without much interaction with people has caused her to feel lonely.
"My expert is a kind and empathetic man. He gave me the space to vent out what I was going through without stopping me. He guided me towards the right answer and did not force it upon me. I felt comfortable and supported through my sessions."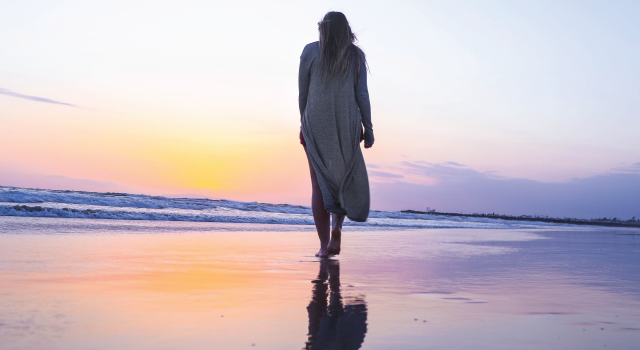 Giving Shreya the space to introspect herself, her expert also gave her some activities and techniques that she could use outside of the therapy space to improve the quality of her emotional health. Time management was the best technique he suggested.
Along with it, I began to practice Yoga and other meditation techniques to calm myself down and find answers to questions I was dealing with. Abrar also guided Shreya to tackle her problems in a solution-focused way rather than another way round.
"I would like to thank Abrar for giving me the time and patience. Everybody has different problems and requires different approaches, and YourDOST provides a variety of counselors to start off with, which was a fruitful experience."
Shreya is grateful that she had the help before her problems got worse. She knew that it was in her hands to make the change in her lifestyle and prioritize the relationships in her life. Now she focuses ample time on discovering the 'How' and 'Why' part of her spiraling thoughts and navigating them, instead of thinking about the 'What' part of the problem and feeling blue.
Shreya advises everyone to be proactive about addressing their problems and be open-minded to ask for professional help.
---
Shreya's Warrior Tips:
1. Counselling is anonymous, and whenever you feel like seeking help always think that your identity will not be disclosed to anyone.
2. Don't be stuck in one place, always try to find your light by reaching out to people and asking for help.

Are you someone who has gone through a difficult phase and emerged stronger and better, with some professional help? Share your story with us to encourage thousands of others who might be struggling. Click here to submit your story.