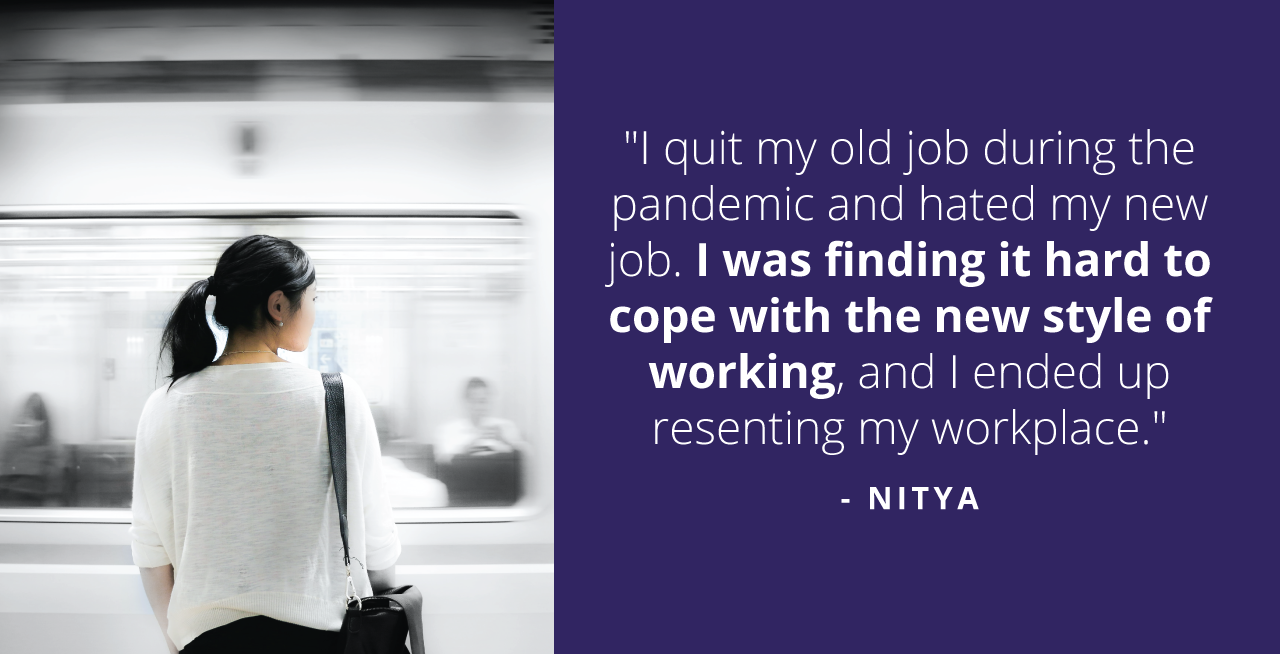 "There is only one happiness in life, to love and be loved."
As we grow up, we start holding onto many responsibilities, and sometimes, the external pressure starts impacting our mental health. Nitya faced the same issue navigating her career and relationships amidst responsibilities and the onset of the pandemic. 
Adjusting to a new workplace and the covid-19 lockdown had its own set of challenges; adding to that, Nitya's mother was also dealing with poor physical health. Nitya found herself in a spot that required her to take care of her mother and the current issues she was facing. 
"I felt stuck at home. Before the lockdown, the commute to the office helped take my mind off the personal struggles at home. With the lockdown, I felt trapped, and I felt irritated and uncomfortable around my family. My family would bring talks about arranged marriage into the conversation, which every person of my age dreads thinking about."
Nitya found herself stressed and dreaded with feelings that she was not enough. Working in the travel industry, she spent most of her time traveling, which gave her less time to settle down and find a partner. Nitya knew she had to start her own family and seek help.
"It was my time to be an adult, which meant being responsible for my own life. This pressure pushed me over the edge, and I decided it was time that I took professional help."
When Nitya started therapy, her therapist Malvika conducted a few sessions to understand her life better. Their initial discussions revolved around Nitya's life, her ambitions, and what was bothering her. 
"It felt like a safe space for me to open up about my unhappiness and the general feeling of dread. Malavika made me feel heard. She was so patient with me and gave me the space to address my issues."
"I felt like my insecurities and problems broke me. But Malavika changed my perspective about this. She told me that I am worthy and we all have flaws. It is okay to take a step back to work on them. This was a big motivation boost for me."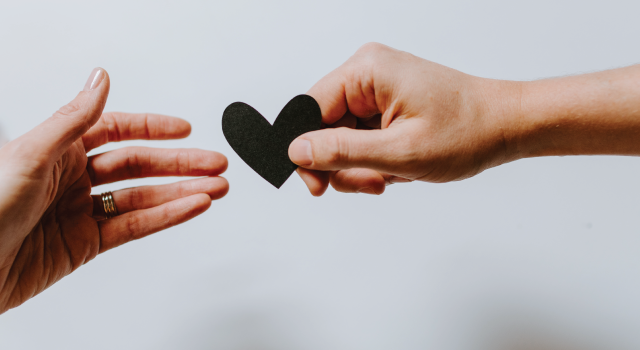 The feeling of calmness helped Nitya figure out a calm pace in her life. She slowly began to find ways to appreciate her workplace and started having honest conversations with her peers. 
"This confidence boost was given to me by Malavika. I just connected with her so easily. She gave me the power to control my own life, and I am extremely grateful."
"I went to therapy with an open mind to heal, and I came out a better person than I was. In the process, I made a friend in Malavika too." 
As of today, Nitya is very proud of herself for being so resilient and seeing her light during these dark times.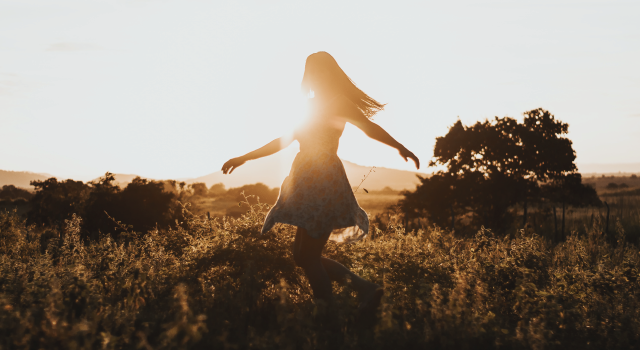 "The non-judgmental attitude of the therapists helps you go in-depth about your issues. Seek help when you need to, do not stop yourself because of the stigma."
Nitya is hugely thankful for her time with YourDOST. She is doing better in her job and her personal life. Today, she is engaged to be married soon and loves her job too. 
And we at YourDOST are happy to wish her all the best on her journey ahead.
---
Nitya's Warrior Tips:
1. There is no shame in asking for directions in your life.
2. Therapy is self-care. We take help when our body hurts, do the same for your mind.

Are you someone who has gone through a difficult phase and emerged stronger and better, with some professional help? Share your story with us to encourage thousands of others who might be struggling. Click here to submit your story.