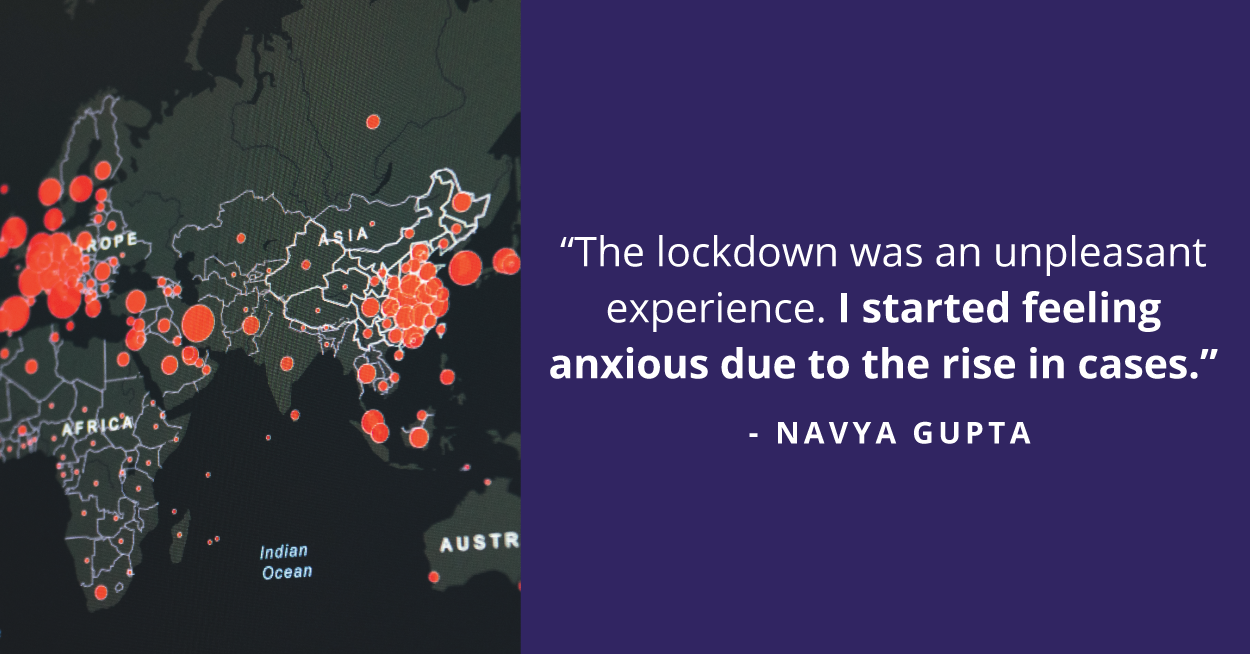 "There is only one way to happiness and that is to cease worrying about things which are beyond the power of our will." — Epictetus
For people with several anxiety issues, the Covid-19 lockdown was not an easy phase. According to a study done by S. Bhowmick and others, a total of 15.49% of respondents out of 355 responses agreed to have been suffering from anxiety, and 37.74% of respondents had low well-being scores. Such numbers are alarming and people should keep such things in mind and seek help if needed. Apart from physical distress, the lockdown also brought many mental health-related issues and for someone like Navya, this was extremely challenging to deal with. Navya Gupta, a 23-year-old student used to go for therapy sessions due to her anxiety-related issues but had stopped after the lockdown.
"I used to go for therapy and I gradually stopped but after COVID I realised I had to seek out help again as it was taking a toll on me."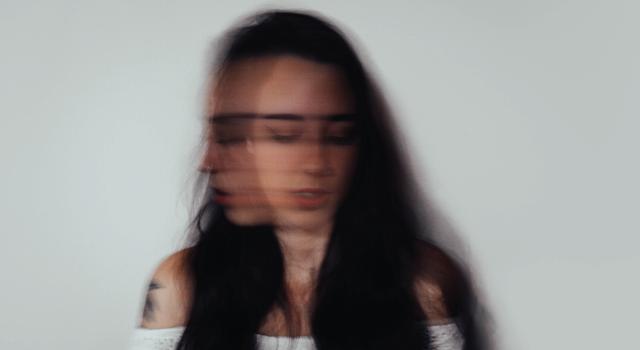 Before the lockdown, Navya's mental health was in check but as soon as the news of increased cases surfaced, her anxiety worsened. During the pandemic, Navya showed physical symptoms of anxiety, she tried to divert her mind by reading books and talking to friends and family, but none of this seemed to have worked. The negativity in Navya's mind made her lose focus on her academics. She started distancing herself from her social circle which affected her quality of life. Navya thought of seeking counseling again and so she decided to reach out to YourDOST.
Navya got in touch with YourDOST expert Ms. Vidya Dinesh, where she was provided with a safe space to talk about her issues. Navya's rapport formation with Vidya took place organically and she did not feel talking to a counsellor, rather she saw Vidya as a friend! After listening to various concerns of Navya, Vidya asked her to perform various activities over one week. 
"Vidya asked me to practice affirmations by saying positive words to myself each day when I get up. This really helped me change my perception about myself."
As part of the sessions, Vidya asked Navya to draw how she sees herself as of today and how she sees herself in 5 years from now. After that, she was asked to compare them both and talk about what she would do to bring out these changes and what is stopping her right now from doing so. Navya was also asked to journal down her thoughts and the feelings attached to these thoughts.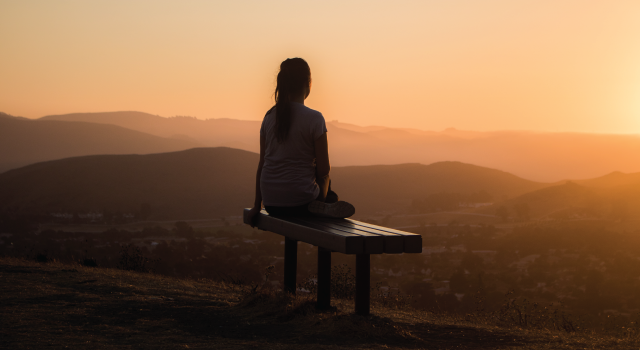 Navya was helped to introspect her thoughts which gave her a better perspective of what was making her anxious most of the time. Vidya provided some affirmations for Navya to practice in her home to empower her and make her feel more confident.
"I definitely noticed a lot of change in myself. And I realised that most of my anxiety was because I felt I was losing control."
Self-realisation is the best change anyone can ever see in themselves. Navya was glad that her anxiety was now reduced and she felt more in control as she was able to question her thoughts which led to anxiety. She was able to accept her situation and she knew that she would not be able to control everything around her. She learned how to go with the flow when she can not control her life. All the techniques that Vidya taught her came in handy and eventually she was able to avoid situations that gave her anxiety. Navya shows her gratitude to Vidya for making her feel so comfortable during the initial sessions and for being so relatable. As Navya was able to notice some positive changes in herself, she further recommended YourDOST to a few of her friends as well. 
"There is bravery in vulnerability. It is okay to not be okay."
These are some strong words by Navya that everyone should remember and implement in their lives. No one is perfect, everyone goes through their issues which can break them and that is completely fine, but one must always remember to ask for help when they need it. 
---
Navya's Warrior Tips:
1. You may feel weak at times but that doesn't mean that you give up. Only you can help yourself.
2. Don't hesitate to reach out to a counsellor. It might seem scary at first but you will feel comfortable once you start talking.

Are you someone who has gone through a difficult phase and emerged stronger and better, with some professional help? Share your story with us to encourage thousands of others who might be struggling. Click here to submit your story.