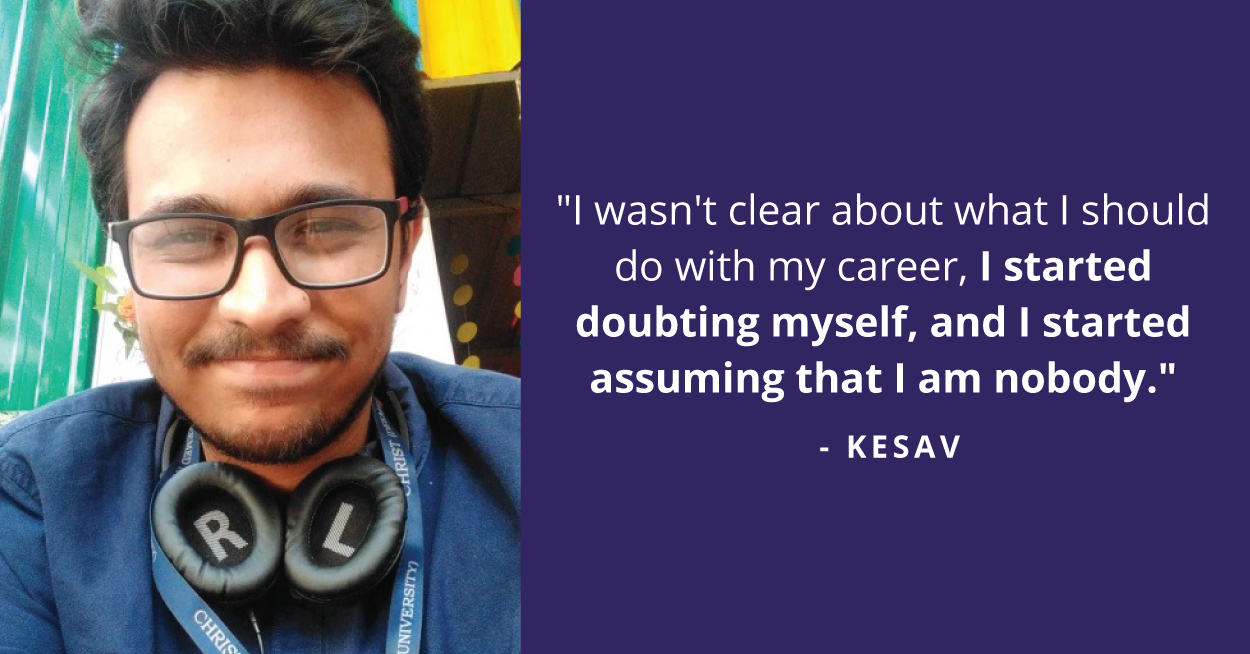 "With realization of one's potential and self-confidence in one's ability, one can build a better world."  – The Dalai Lama
"I don't think I can do this." 
"Do I have the capability to achieve this?" 
Have you related to these questions, at least once in your life? If yes, you'd probably relate to 22-year-old Kesav's loop of self-doubt caused by the quest of finding jobs amidst a pandemic.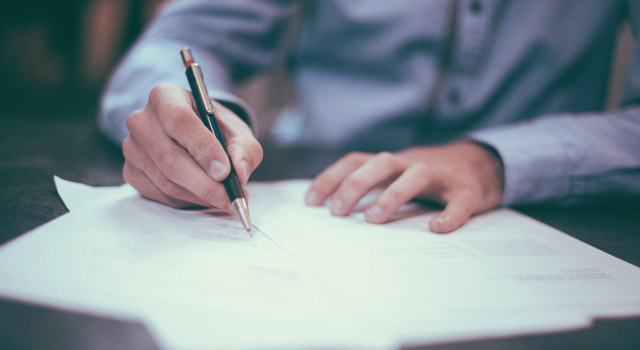 As an undergraduate Public Policy student at ISPP, Kesav kept looking for jobs, but due to the COVID19 pandemic, he could not find any job opening. Although he was studying for UPSC simultaneously, the hope for a bright future had started to subside due to lack of confidence. 
Kesav started doubting his abilities, procrastinating all his work, and being harsh on himself. He also found it hard to accept compliments from others and started feeling that he had nothing to hold on to in his life. He felt as if he had nothing left to help himself push forward until one day; he got in touch with YourDOST through his institute.
Kesav was going through a rough phase mentally and did not even have the money to take counseling sessions. But since he booked his sessions with YourDOST through his institute, he could avail them free of cost. Reaching out was the first step, and that's how he got in touch with his counselor Elisheba.
Kesav had a fair idea about how counseling worked since his mother had previously sought help. So, he did not have to think a lot before taking up sessions. Keshav took 3-4 sessions to avoid bothering him, which helped Elisheba understand him better.
"She gave me the freedom to talk about anything freely."
Elisheba gave Kesav the space to talk about anything and everything that came to his mind. She then slowly encouraged him to focus on each issue rather than all the issues at a time, helping him to gain enough confidence in expressing himself. Though Kesav took a while to get adjusted to the techniques that Elisheba taught him, he put in the effort to do these techniques regularly.
As a result, he was able to do things more efficiently and appreciate himself more.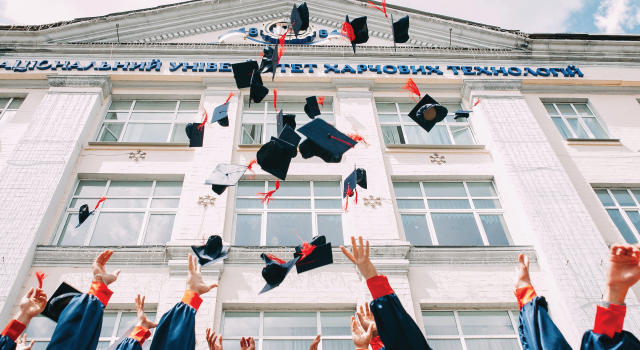 After a few sessions, Kesav started noticing positive changes in himself. He started feeling a sense of hope and found purpose in existence. With the gradual shift in attitude, he also started trying new things each day. One of the things that made him feel a lot better was painting. 
Kesav is grateful to Elisheba for helping him through his tough times as he credits his growth to her. 
"She has been very important in my life." 
When asked about his overall experience, Kesav wants everyone to know that nothing will come easy in life and is always tricky initially. Still, with a bit of patience and hard work, one can always find a solution.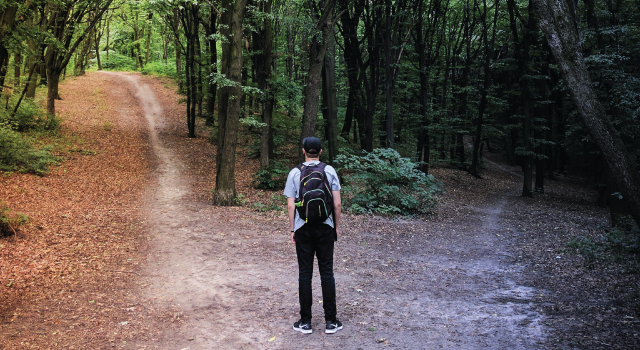 He further adds, "You are not alone. No one is perfect, so don't be hard on yourself and seek help. It is worth everything to get help from a counselor." 
"It will be a long walk to see positive changes, and you will have to put in a lot of effort, but it is a wonderful journey."
Moving forward, he still wishes to continue taking sessions as it helps him become a better person each day. 
While we at YourDOST, wish him all the best towards becoming a better version of himself.
---
Kesav's Warrior Tips:
1. Life might seem hard, but it is your choice of seeking help that matters.
2. Only you can live your life, so live your life to the fullest.
Are you someone who has gone through a difficult phase and emerged stronger and better, with some professional help? Share your story with us to encourage thousands of others who might be struggling. Click here to submit your story.