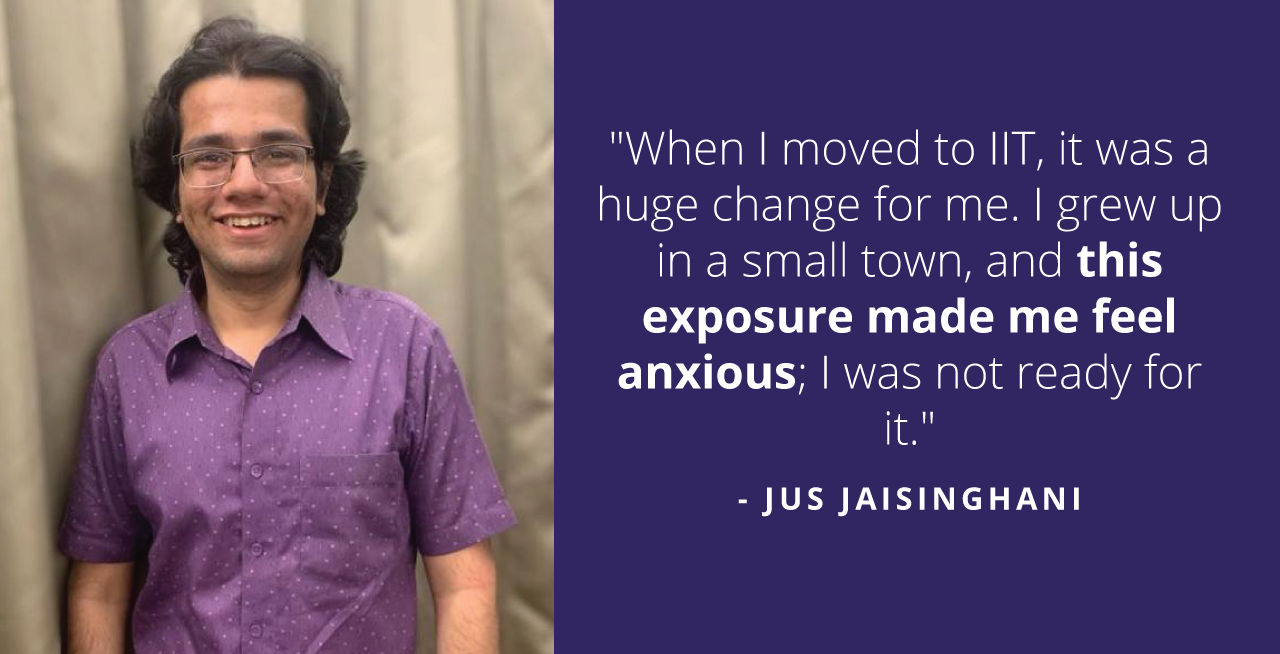 "Patience attracts happiness; it brings near that which is far."
Homesickness is real, even if you're moving out for a better opportunity. And when you're moving out for the first time in an entirely different set-up, it can even get overwhelming. Most students find the adjustment period challenging, and for Jus Jaisinghani, it was no different. As a 21-year-old student at IIT-Kanpur, Jus found the new environment stressful. The constant struggle to fit in and make a good impression in India's premier institute got the worst out of Jus's mental health in a way that overwhelmed him. 
"I was having trouble in all aspects of college life. I was not able to focus on my academics or finding new friends on campus. It was tough for me to maintain any relationship, which started poking on my self-image."
Jus found it hard to interact with his peers as he was not good with a big group of people. Although he had realized that reaching out was necessary, he could hardly find friends who valued emotional vulnerability as the primary aspect of friendship- something that mattered the most to him. 
"I knew I was not good at making acquaintances because every friendship for me needs that aspect of expression. Expressing your feelings, being vulnerable to each other is what I wanted, which is not common in most male friendships. This came in the way when I had to make friends in college."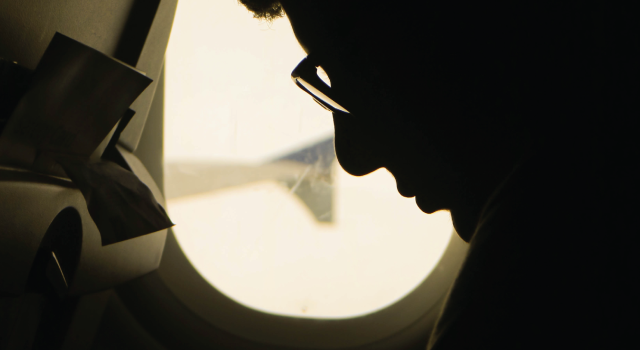 Not just friendships, but the fear of the future also bogged him down often. He would repeatedly stress about academics, have unclear thoughts on his career aspirations and the job he'd end up with after graduation. The headspace he was in was very unhealthy, for it was filled with anxiety and self-doubt. Thoughts like 'Am I good enough?', 'Will I love my job forever?' etc., kept running on a loop and were always on his mind. 
All of this had started to bother his peace and sanity. He was drowning in thoughts and needed to vent out everything that frustrated him. To be able to do so, Jus tried the chat feature on YourDOST. 
"I did not know how therapy worked. When I took my first session, I assumed that it would solve all my problems. I was hopeful that it would be 1-2 sessions, but it was not. I started with the chat feature to discuss my career. But as the session progressed, we discussed an array of thoughts to get deeper into my issue."
On seeking help, Jus met his therapist, who turned out to be the listener he was looking for. With every session, their rapport grew, and gradually, Jus realized that therapy wasn't a day or two's work and prepared himself to take the step into the better.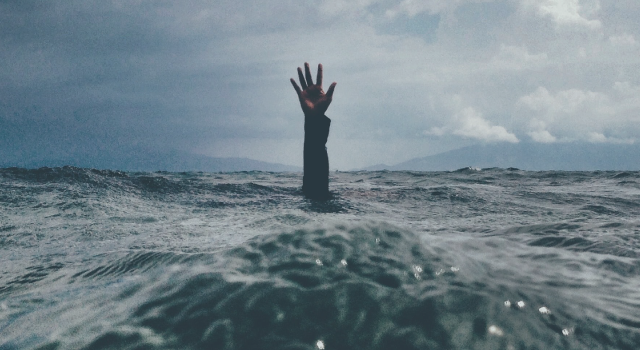 "At first, it was talking about everything that was bothering me. My therapist observed and understood me better. Then we started doing small activities like homework to work on me. I realized that therapists don't offer you the solutions, but they guide you towards the answer. She taught me that it is okay to be vulnerable."
Jus and his therapist worked on practicing gratitude and developing a positive emotion towards things. Jus learned that being aware of our feelings is so essential and underrated in the quest to achieve a growth mindset. The therapist made Jus write down all his emotions on paper, which further helped him become grounded during bad times. They discussed everything he felt, and while discussing his childhood, Jus was able to clear some repressed memories. But as they say, growth has its challenges. Jus, too, had one in the form of a minor dissociation episode because of all the stress, but he could bring himself out of it. 
"My therapist taught me some grounding exercises to help bring a sense of stability to my body. It was a scary experience, but I felt safe with my therapist and got through that troubling time."
Together, they experimented with a lot of techniques that could make Jus kinder towards himself. He kept running a trial-and-error on what worked best in his lifestyle and finally found great solace in meditation.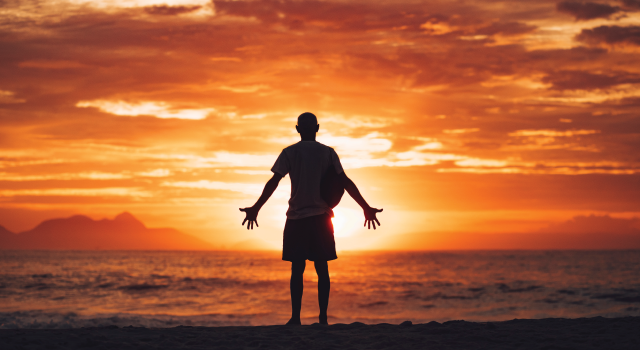 On recalling his journey, Jus adds, 
"Through this journey, I realized that having a clear mind is very important. Go into this with a clear mind; you will find something that will work for you. I am so glad I was patient enough for counseling. I learned a lot of new aspects about myself after many mistakes; I am happy with where I am."
Jus is thankful to his therapist for showing the empathy he lacked from others and working on his betterment. He summarises his sessions as a self-learning experience that brought him closer to himself. 
And we at YourDOST are glad that we could be a part of it. 
---
Jus's Warrior Tips:
1. It is difficult to think of a solution when you are under stress. Reach out to a professional, and it is okay.
2. Therapy is a safe, comfortable space to find your inner peace. It will take time, but trust the process.

Are you someone who has gone through a difficult phase and emerged stronger and better, with some professional help? Share your story with us to encourage thousands of others who might be struggling. Click here to submit your story.