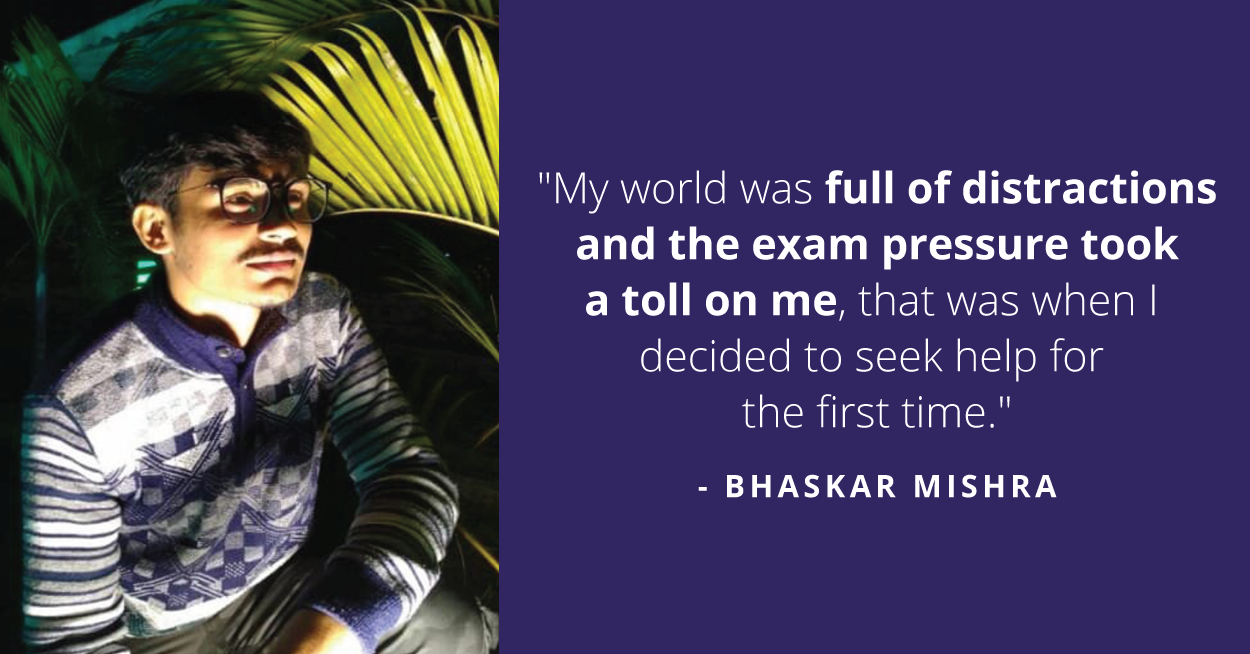 In a world chock-full of distractions, procrastination and time management tend to plague the best of us. For Bhaskar Mishra, 20, this became so distressing that it started affecting his mental health. A Computer Science student at the prestigious Indian Institute of Information Technology, Guwahati, he found himself struggling to focus on his studies in 2019.
I would procrastinate a lot. My world was full of distractions and the exam pressure took a toll on me, that was when I decided to seek help for the first time.
Bhaskar connected with Psychologist, Ms Madhura Saha and with her guidance, got through his exams and learnt how to manage his time better between studies and extracurricular activities. He used the learnings from his sessions into his daily life, which included the Jacobson Muscle Relaxation Technique (JPMR) and Deep Breathing Exercises whenever he would feel overwhelmed. But as the lockdown approached, Bhaskar found himself slipping back into his old patterns. To make things worse, he had to experience rejection from the woman he liked. This hit him quite hard. His self-esteem plummeted and he felt like there was nothing left for him to live for.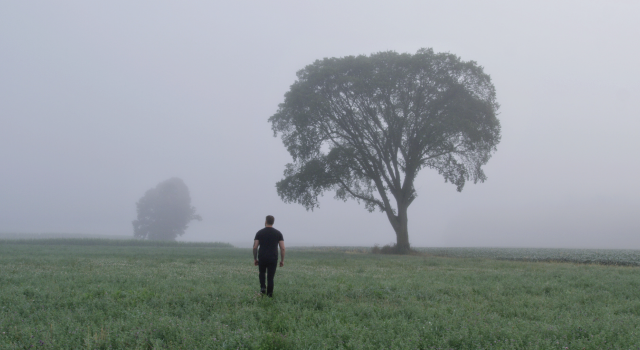 "I was unable to focus on my studies because I was shattered after a girl rejected me. I felt like a failure and would fear talking to girls. Once the lockdown hit, I began wasting my time instead of studying for my finals which also took a big toll on my mental health which was when I decided to contact YourDOST again."
The main reason Bhaskar decided to seek therapy was to improve his confidence. His self-esteem was affected. He had taken to self-loathing. But after a few sessions, Bhaskar was able to see a visible change in the quality of his mental health.
Madhura was the best, she helped me gain in-depth insight about my issues while giving me solutions to cope with them. She also guided me in managing my time better and taught me to stay prepared for my exams instead of panicking before my exams.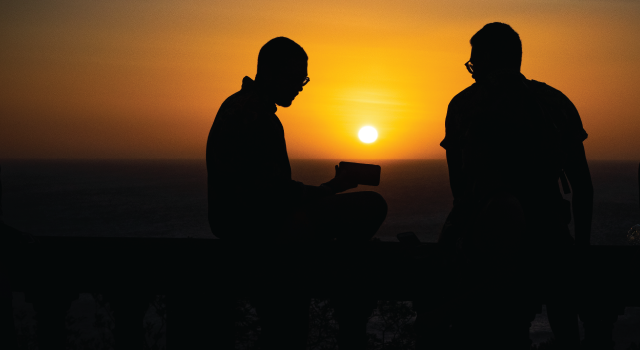 Apart from this, Bhaskar stopped blaming himself for other people's feelings towards him. He understood that it is okay for someone to not like him the way he likes them and that it is not his fault.
"I would like to thank Madhura Saha for helping me get through this confusing phase of my life. I am more confident in myself and am looking forward to the future."
Are you someone who has gone through a difficult phase and emerged stronger and better, with some professional help? Share your story with us to encourage thousands of others who might be struggling. Click here to submit your story.
---
Bhaskar's Warrior Tips:
1. Do understand that counselling is not the same as advice from your friends or family, counselling is a professional service where your counsellor is trained in solving problems.
2. Do not blame yourself for someone else's opinion of you because not everybody will like you, and that's okay.