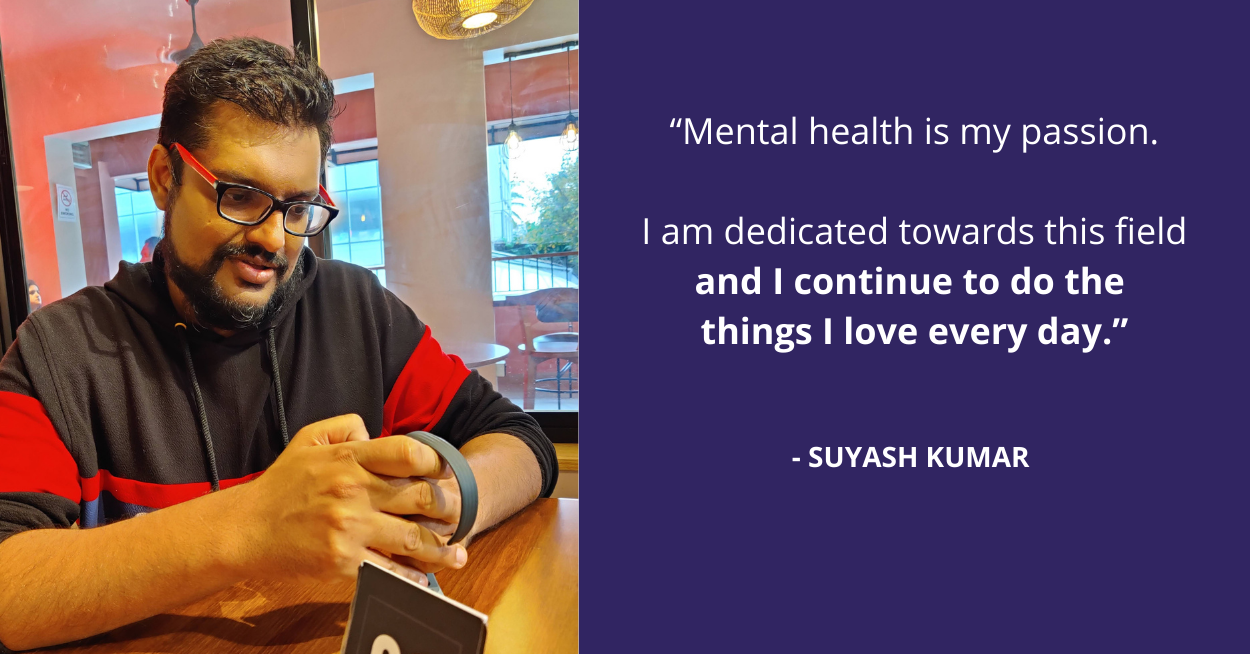 This is Suyash, the Marketing Manager at YourDOST. He has played an active role in breaking the stigma around mental health, both in his professional and personal life. Suyash's journey is an admirable one, filled with strength and courage. 
Raised in Dehradun, Uttarakhand, Suyash describes himself as a talkative person who was often described as hyperactive and was criticised for being himself. He was also bullied in school, and with all this, he felt like an outcast and felt that something was wrong with him.
I had no self-confidence and my self-esteem was essentially non-existent. Every time I had a conversation, anxious thoughts would pop up in my head. 'What'll they think of me?' and what would follow was a very awkward conversation with the person, followed by terrible self-loathing.
Suyash's self-esteem and self-confidence were always at their lowest and he would face low moods very often. The breaking point hit when Suyash was back from his college break and felt like he had no reason to live anymore.
"I felt hopeless, like a blot on the face of this earth. I did not see the point of living anymore."
Suyash's mother was shocked and urged him to visit a psychiatrist which was when he was diagnosed with Clinical Depression. Suyash felt a sense of relief, he finally knew what was wrong with him, and this was the first step to getting better. He began taking medication, which provided him with relief from all his symptoms. This was when Suyash began working on understanding his mental health. But the struggle was not over yet.
"After my engineering, I started working as a software engineer. I took up Computer Sciences because I didn't know anything else. This was when my depression hit the roof. I started stress-eating which led to me putting on a lot of weight. My depressive episodes were nerve-wracking, I would stay in bed for days, without working. This was my rock-bottom"
Suyash realised that he was interested in careers that involved being creative and building relationships with people. By this time, his self-esteem was comparatively better and Suyash felt that getting into the field of Marketing would be a better path for him. In 2013, Suyash moved to Toronto, Canada to pursue his MBA from the prestigious Schulich School of Business.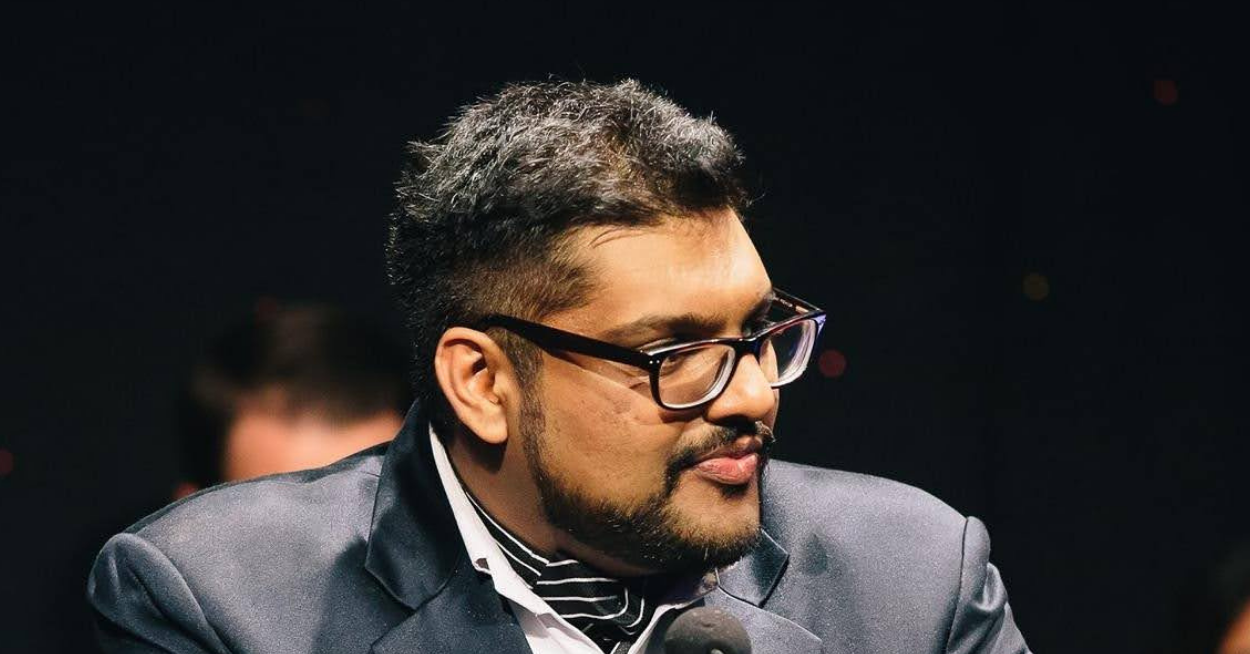 "The first few months were great. I was interacting with a lot of people and was on the student government of the college as well. But as time passed, my anxiety worsened and it began affecting my academics as well. This was when I was diagnosed with Generalised Anxiety Disorder."
Even though my self-esteem and confidence were at their lowest, I felt more comfortable with myself. I was okay with people not liking me, and I stopped feeling ashamed of myself. I carried this confidence and moved back to India after finishing my MBA.
In 2017, Suyash moved back to India and applied to YourDOST, as he was interested in working in the mental health field. He wanted his job to impact and improve the quality of mental health in the country. Suyash has been a part of the team for over four years, working in the Marketing teams. He is satisfied with the work he does and is grateful that his work is making a difference.
"Everybody at work has been very supportive and is patient with me during my hard days. My work gives me satisfaction and pulls me out of bed despite all my difficulties."
In 2020, Suyash was diagnosed with what he thinks is the root cause of all his issues.
"When I moved back home after the lockdown, I decided to visit my first therapist for a second opinion and was formally diagnosed with Adult ADHD", he shares.
A lot of life started making sense. It was neither my anxiety nor my depression. It was my ADHD. Various things started becoming clearer after the ADHD diagnosis. I was put on ADHD stimulants and I have not been this well for a long time. Things have started to look better. I am still working on myself and it is an ongoing process.
Suyash feels that being aware of his mental health challenges has helped him dig deeper into his interests and has the resources to pursue his role in dealing with the current stigma surrounding seeking mental health support. Apart from YourDOST, Suyash also heads two support groups in Bangalore with friends he met at a mental health-themed event here in Bangalore. These are people who have also struggled all their lives with mental illness, and together support and help each other.