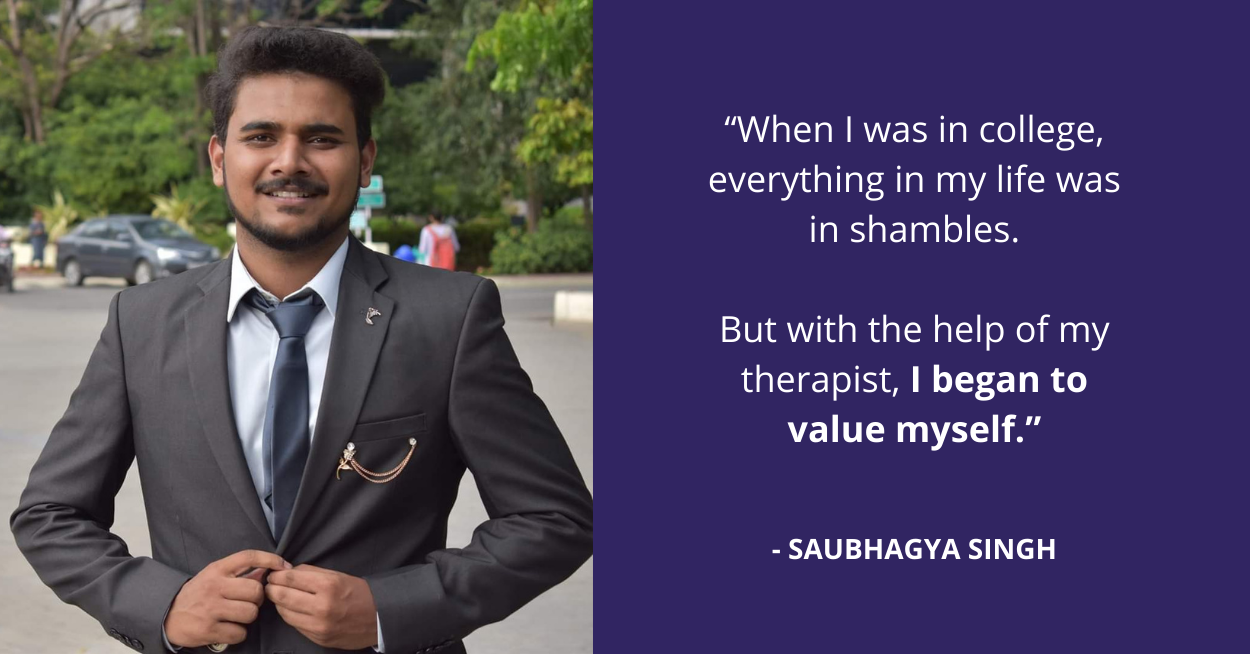 "It's not the failures in our life that define us, it's the moments when we decide that getting back up is all that matters." ~ Joel Brown
The art of falling and getting back up again is not easy to master. Saubhagya's journey is not just inspiring but also very relatable.
Saubhagya hails from a small town in Madhya Pradesh. He did his schooling from Kendriya Vidyalaya and then moved to Kota to prepare for his JEE – a highly competitive engineering entrance examination. He eventually joined the prestigious Vellore Institute of Technology, to pursue his BTech. It was in his 2nd year here that Saubhagya started struggling with his mental health.
"VIT is a prestigious university. Most of the kids in my class would speak in English and I struggled to fit in. I come from a small town in Madhya Pradesh and I couldn't match up to their level."
He found himself unable to understand his lectures which were all taught in English. His classmates could grasp the concepts but he particularly struggled to catch up because of the language barrier. At the same time, he was also involved in a relationship that was taking a toll on his mental health.
By the end of the second year, everything in my life was in shambles. My grades were falling constantly, I was struggling with classes and I lost my relationship as well. This broke me completely.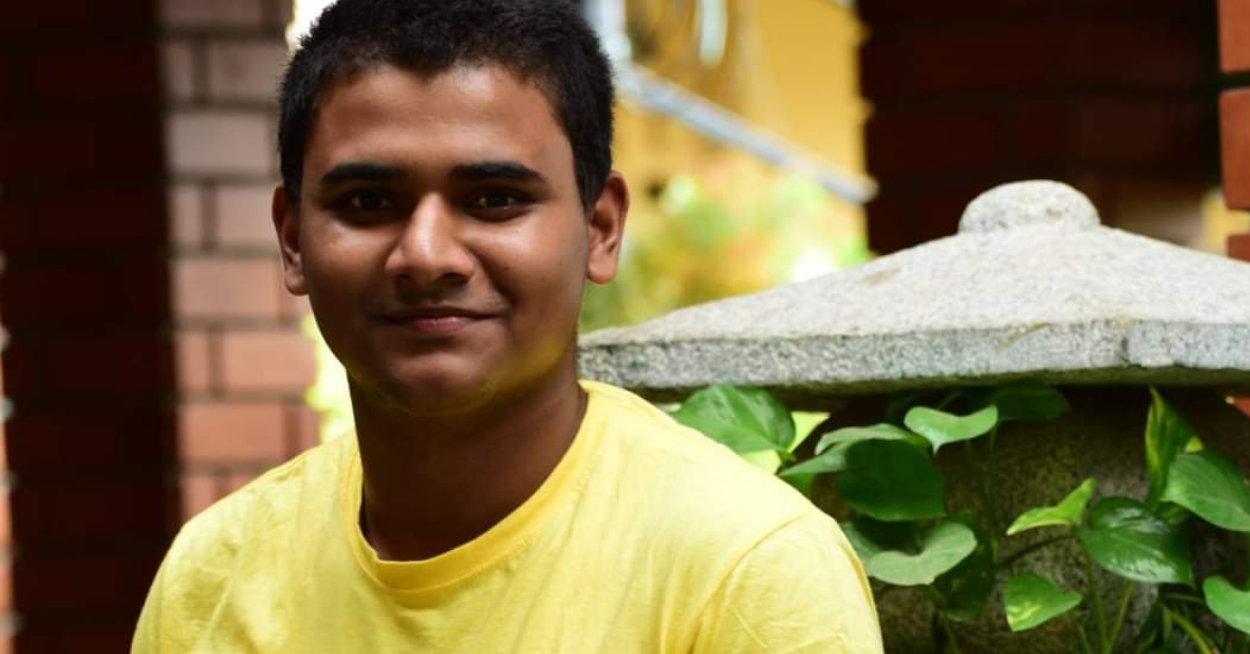 Saubhagya recounts how by the end of the third year, he had close to 30 back-logs. For a period of 3 months, he even struggled to fall and there came a time when he contemplated suicide.
"Around the same time, my grandfather passed away. This was the tipping point for me. I felt like everything was slipping away from me, what was the point of going on?"
One thing that Saubhagya is thankful for, and what probably saved him, were his friends and family. He had a good bunch of friends who supported him and his family became his rock.
"Even though I was thankful for all the support, I knew I had to turn things around. I realised that nothing in my life was in place. It was not just about the break-up or grades, it was about the person I was becoming. I was turning to unhealthy coping mechanisms, smoking, and drinking to drown the pain. It was about where my life was headed."  
This is when he decided to seek professional help. He was approached by one of his on-campus counselors who reignited hope in him – a hope for a better, brighter future.
My therapist helped me a lot. He taught me to value myself. He once told my mother that her son didn't love himself anymore. This is when I started having deeper conversations with my family and I slowly started getting better.
With renewed hope, Saubhagya started concentrating on his studies and focusing on his career.
"I cleared all of my backlogs and completed my engineering in four years which earlier seemed next to impossible. I secured an 8.8 GPA in my final semester. This was a huge achievement for me."
He even decided to overcome his language barrier.
"I realised that I was not alone. Many students were struggling like me. I started by practicing basic spoken English and grammar books. I also started carrying a pocket dictionary."
By the time college ended, he had achieved good grades, had a job offer, and most importantly, had started loving life again.
"Meditation changed my life. It sounds like a simple technique but it's not, I am still trying to master it. If I can meditate for 15 minutes, I am satisfied. It has really allowed me to clear my head and calm myself."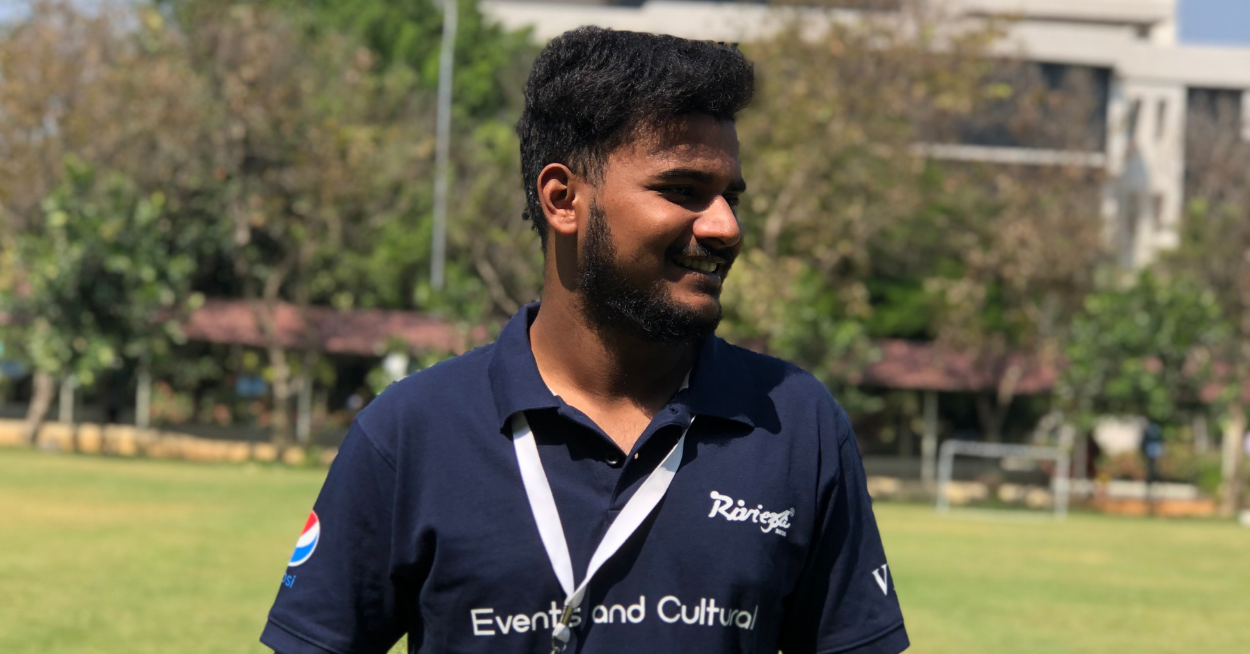 Saubhagya was so inspired by his experience with counseling that he decided to join us at YourDOST in 2020.
"Money was never my primary motivation to join this organisation. The reason I joined YourDOST was that people out there genuinely need and get help from YourDOST. I wanted to become a small part of this very noble cause."
One thing that Saubhagya has noticed is that people are very hesitant to seek professional support. He has some very wise words of advice for all of us.
One must come forward to seek help. There is nothing to feel ashamed of. Asking for help does not mean that you are weak. It takes a lot of courage and strength. So keep your ego aside and reach out.
The world is changing and Saubhagya is driving that change. We salute him for his candour and strength.