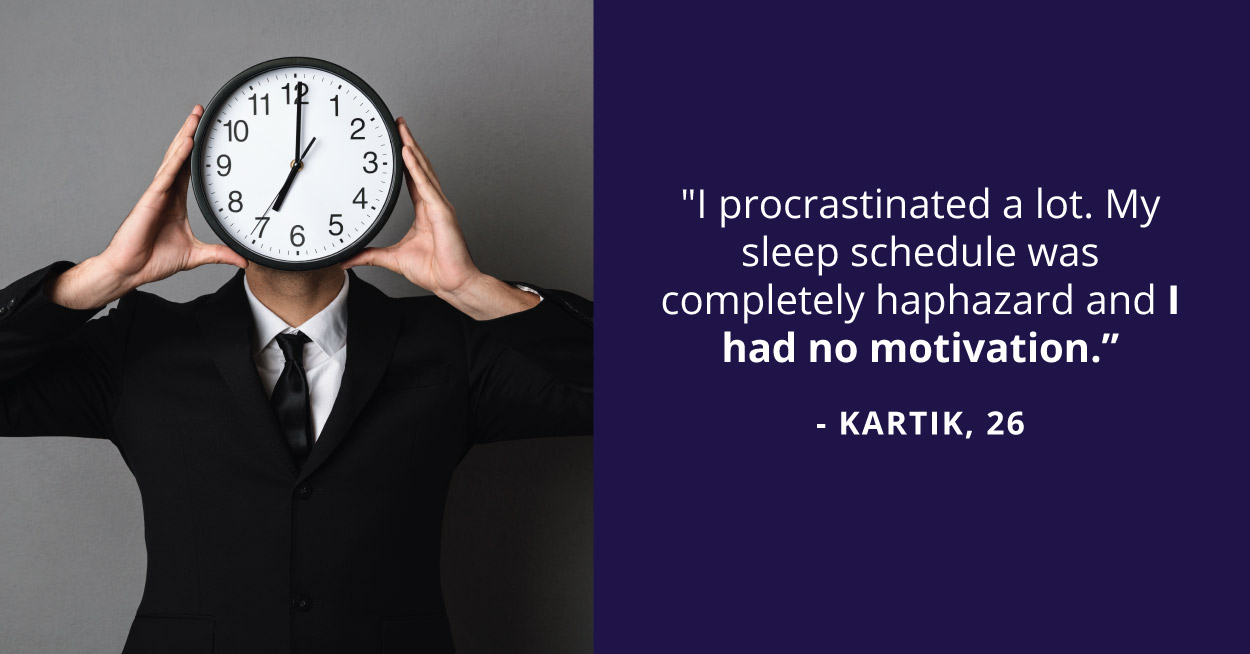 "Being challenged in life is inevitable. Being defeated is optional."
If you have any doubt about whether that's true, all you need to do is listen to Kartik's story.
Kartik, 26, is a student at the beautiful IIT Mandi in Himachal Pradesh. He approached YourDOST about 2 years ago with a complaint that is all too common among PhD students.
I was horribly stuck with my thesis work. But I somehow just couldn't bring myself to work on it.
That wasn't the end of it though. He was also stuck in a very toxic relationship.
"It was a very "Hot & Cold" type of relationship. There was so much confusion."
The stress from the relationship was also spilling over into other areas of his life.
"I was facing interpersonal issues within my family too. I was also addicted to my phone."
Kartik reveals that his partner at the time was very indecisive. Some days, she would want to talk and then there were days when she would ignore him completely. This took a huge toll on Kartik's self-esteem.
"I was not able to concentrate on anything. I kept asking myself why this was happening to me. I would constantly check my phone for her messages."
Kartik was also addicted to social media. He would keep scrolling mindlessly throughout the day and would only get around to completing his assignments when deadlines would loom over his head.
I'll admit that I procrastinated a lot. My sleep schedule was completely haphazard and I had no motivation.
This is when he decided to reach out to YourDOST and got connected with a Psychologist, Ms Sudha Ananth. She helped him get his life back in order.
"I was able to break things off with my partner and get out of that difficult relationship with the help of therapy. It was because of my counselor, Ms. Sudha, that I could take that step."
Sudha helped him inculcate a lot of healthy habits into his daily routine. He was living a very stagnant life so she instructed him to move his body a little more.
"She asked me to resume extracurriculars and become more active. I tried not to sit idle as my mind would always wander. Instead, I tried to keep myself occupied. I would meet up with friends and keep my phone away during that time."
Sudha taught Kartik how to be in the moment and he is really thankful.
"The people and behaviours that I was indulging in were not good for me or my career. I realised I wanted closure and Sudha ma'am helped me with that." 
Since starting therapy, Kartik has seen his life improve drastically.
My sleep has been restored, my work is going well and I am finally over my past. Now I am trying to move on with my life. I hang out with friends, exercise regularly and do the things I love. I also keep a gratitude journal and try to fill that regularly. It reminds me that life is beautiful.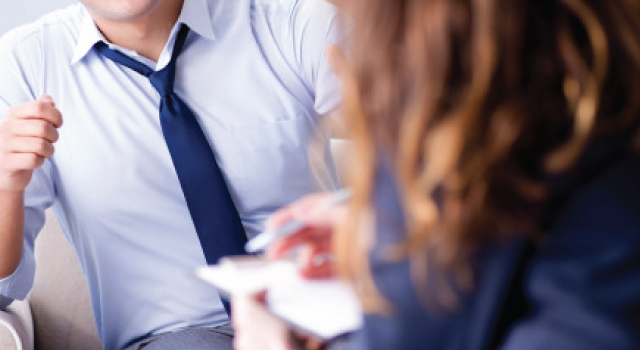 Kartik has come a very long way and has only one thing to say to anyone who is struggling right now –
"If you need to understand and better deal with your situation, please reach out to a professional. There is no harm in it."
Kartik is a true inspiration and restores our faith in the fact that you can always come out stronger!
Are you someone who has gone through a difficult phase and emerged stronger and better, with some professional help? Share your story with us to encourage thousands of others who might be struggling. Click here to submit your story.
Kartik's warrior tips –
1. Reach out to a professional to better understand your situation
2. Maintain a gratitude journal for yourself
3. No matter how bad it gets or how stuck you feel, you can always find a way out