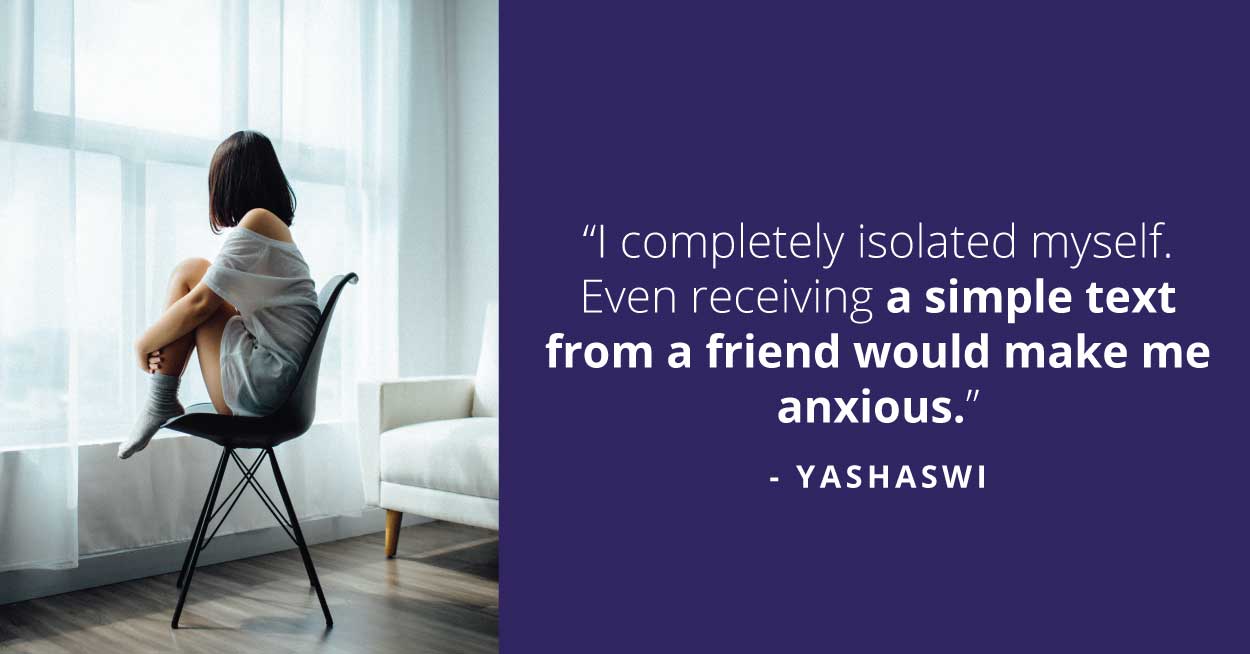 Yashaswi(Name Changed) was born and raised in one of the Port cities of India. After completing her B.Tech in Engineering and working for a few years, she decided to quit her job and pursue her MBA from one of the country's premier business schools.
This is when she started struggling with her mental health. The reason? She found herself struggling to adjust to this new environment. For Yashaswi, making friends had never been this difficult. As someone who identifies herself as an extrovert, this came as a big shock.
"Back in my hometown, I had no problem when it came to talking to people and making friends. But college was a completely different world for me. There were a lot of people from reputed institutes who boasted really good profiles. I just didn't feel confident enough to reach out to them."
This had a huge impact on her self-confidence and affected her academics to such an extent that she had to repeat a year. 
I couldn't take it anymore and completely isolated myself. Even receiving a simple text from a friend would make me anxious.
It was embarrassing for her to face her friends and family members at that point in time. They would want to know about college and she didn't know what to tell them. She recalls visiting a counselor on campus but to no avail, therefore delaying her journey to recovery even further. She did make some new friends in college later on and things seemed to be going well for some time. This is when the nationwide lockdown hit us all.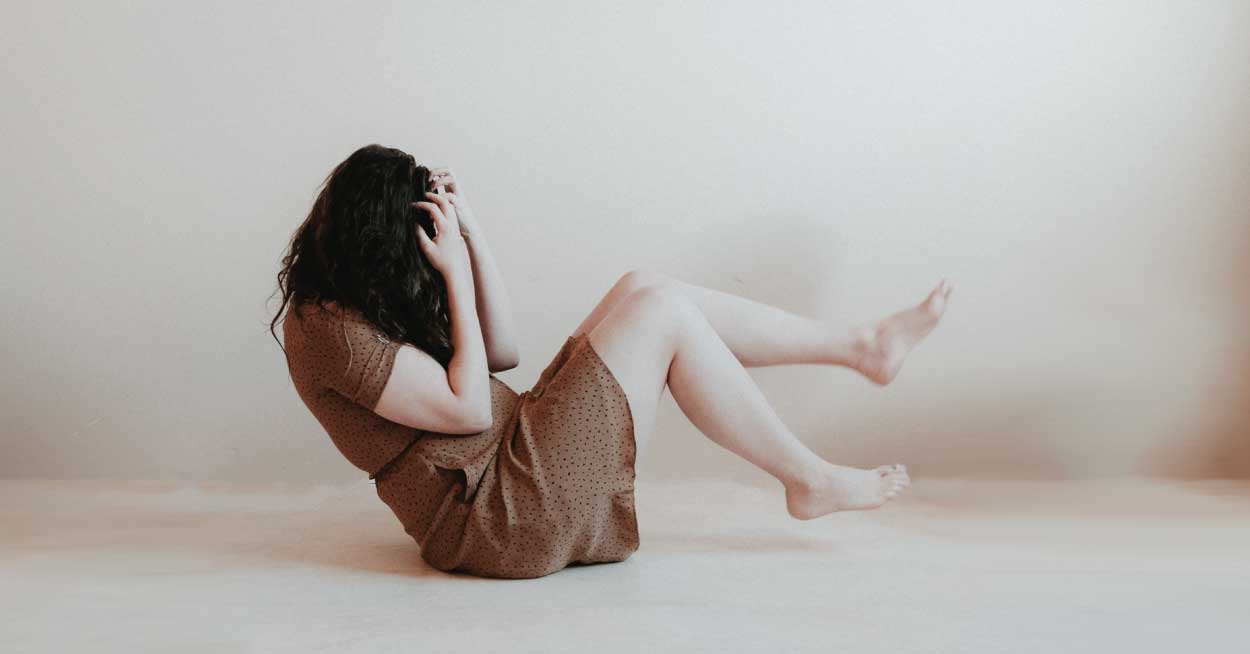 She went back to her hometown, but the anxiety followed her. In addition to this, she started losing hair. 
"I was pursuing Engineering when my father was diagnosed with cancer. This is when I developed Trichotillomania, a disorder wherein someone can't resist the urge to pull out their hair. It can be very aggressive sometimes."
Yashaswi believes this to be a coping mechanism for when she is in distress albeit a destructive one. 
If something upsets me, I start pulling my hair out.
Although the issue seemed to have resolved itself, it came back with a vengeance during this tumultuous period. This was the breaking point for her and she knew she had to talk to someone about this. 
This is when she contacted YourDOST and connected with Psychologist, Ms. Sudha Ananth. Talking about therapy, Yashaswi never had any misconceptions about it. In fact, she is someone who talks openly about issues that are seldom spoken about in our society. Hence, she didn't think twice when it came to seeing a counselor. But she did have her apprehensions regarding the difference that therapy would make.
"My previous sessions were not very fruitful. I faced major communications gaps with most of my counselors."
Yashaswi took some time before she reached out to Ms. Sudha. To her surprise, things were different this time around and she could see that Sudha was the right fit for her. Since then, many aspects of her life have improved drastically. In fact, certain breathing exercises that Sudha taught her are something that she tries to follow religiously even today.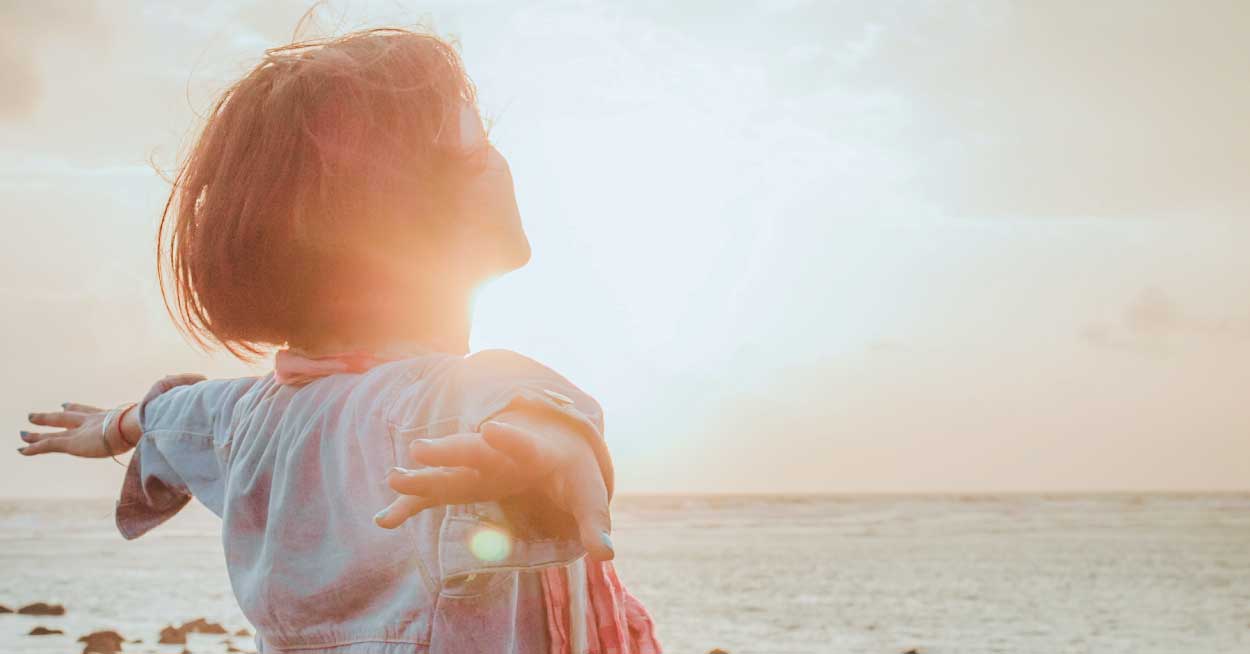 Yashaswi also hasn't felt more at ease, all thanks to therapy. 
"Sudha is very easy to talk to, so I could tell her certain things that I had not shared with anyone else. In addition to this, she helped me realign my perspective when it came to my relationships, present circumstances as well as future goals."
Sudha also helped her learn and more importantly, unlearn a lot of harmful behaviours which were invariably making her life miserable. Trichotillomania is something that they are still working on but Yashaswi is positive that things will get better.
Yashaswi understands that there are a lot of people who don't seek help because of the stigma attached to therapy. She believes that the best way to fight this is to become more aware. 
When you are struggling, it is very difficult to seek support and you tend to feel like you're all alone. But this is what your mind wants you to believe, it's not the truth
"This is when it becomes imperative to talk about your feelings with a trusted friend or loved one. If you can't find someone you can talk to, then there are organisations like YourDOST that they can directly reach out to seek guidance."
Are you someone who has gone through a difficult phase and emerged stronger and better, with some professional help? Share your story with us to encourage thousands of others who might be struggling. Click here to submit your story.
---
Yashaswi's Warrior Tips:
1. Finding an Expert who's right for you is very important
2. Seeking support does not make your weak
3. If you can't find someone to talk to, reach out to a professional