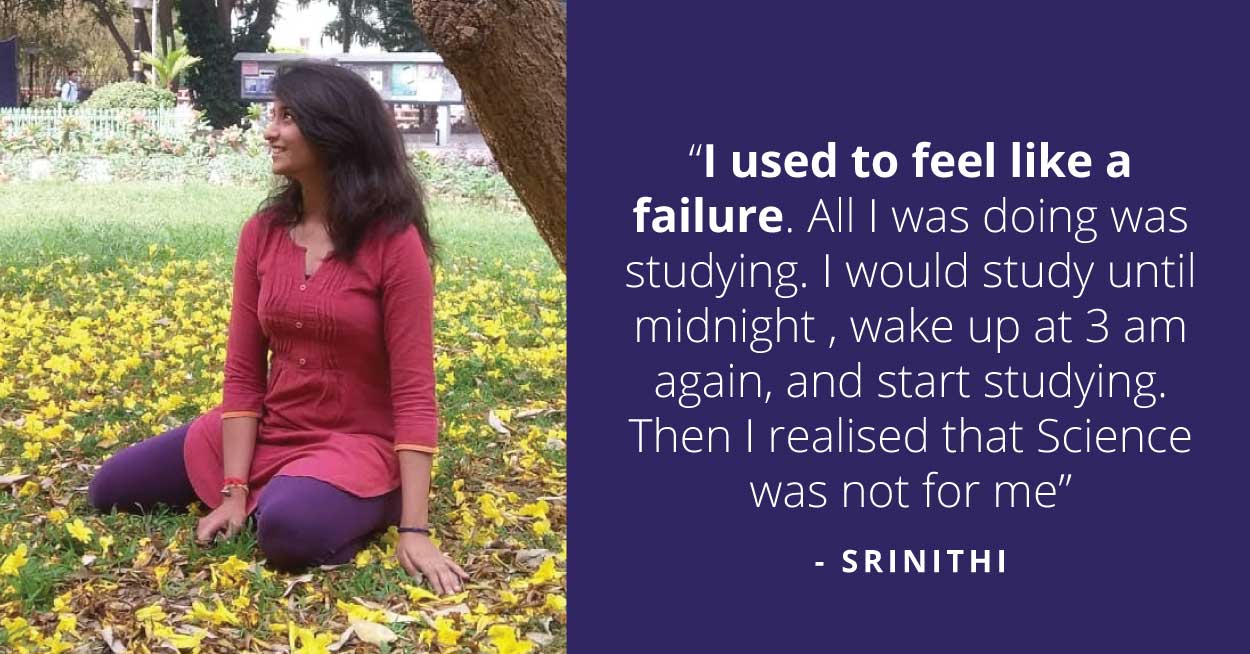 "My choice to pursue psychology was a very unexpected one"
Say hello to Srinithi Sridhar. A practising psychologist, she stumbled upon the field of psychology by chance, even though Srinithi was all set to go down the engineering route.
"When I was in the 9th standard, I started my IIT coaching," she says. "But it was around the 11th standard that I realised that I did not want to waste four years of my life studying Engineering when it was not my passion, to begin with."
Srinithi recalls that this was a phase of her life where she struggled to find her calling.
At that time, I felt like a failure. All I did was study. study until midnight, wake up at 3 am and start studying again. But soon I realised that Science was not for me.
It was at this time that Srinithi began exploring other disciplines. While she still wrote all her competitive exams, Srinithi began trying to get into a humanities course for her bachelor's degree.
"Science was my back-up, as it is for every Indian kid out there. I sat for all the exams – CET, Mains, COMEDK, but at the same time, I was applying to the humanities courses I could find"
This is how she ended up doing a course in Psychology. She fell in love with it.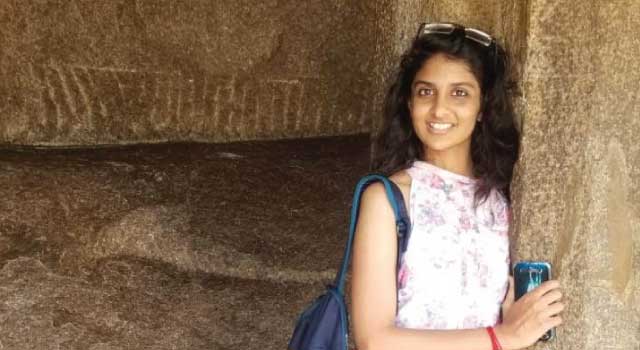 While she began enjoying herself thoroughly in college, she also began to notice the stigma surrounding mental health. She makes note of the fact that she too had some stereotypical ideas surrounding psychology, which were later dispelled.
"I also assumed that psychology was about mind-reading. I was proven wrong very soon! I loved the subjects I chose and realised the depth and expanse of the field."
It was an incident that occurred in college, which shocked Srinithi, and shaped her career choice.
I remember I high-fived one of my guy friends for a job well done, and there were two young girls in front of me who noticed this. They were so surprised that I was being so close to a boy. They told me that this was not allowed in their lives.
With this, a flabbergasted Srinithi began reflecting on how there is a lack of awareness of how different genders can interact with each other. Srinithi made it an aim that she would use her career as a platform to educate and spread awareness on gender equality.
Lucky for her, YourDOST has given her the perfect platform to break the taboo on how the social interaction of men and women besides helping people get over gender discrimination. Besides, Srinithi has also found an incredibly supportive team at YourDOST to help her on her journey.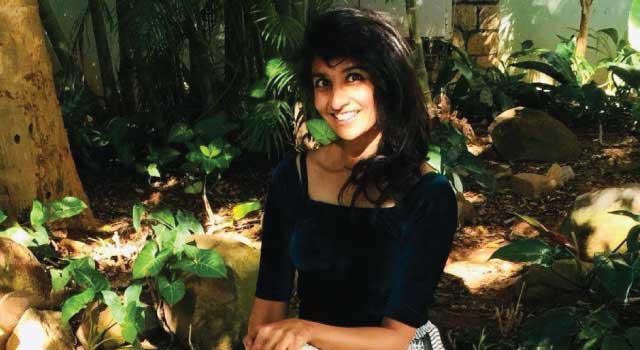 "Everyone at YourDOST is extremely welcoming. They provide a lot of support, and I know I can ask my supervisors any questions I want, I can reach out to them, I can even rant to them. You know, it's surprising, but I've made many friends here in the first month of joining!"
As a platform for mental health, YourDOST continues to bring new ventures and new avenues, something which Srinithi is extremely happy to be a part of.
"Almost every week, YourDOST does something new, and there is something new that I find out. It surprised me when I first joined, and it hasn't stopped surprising me since then."
But most of all, the one thing that Srinithi is grateful to YourDOST for is the amazing opportunities it provides her with.
"I never wanted to do something related to Clinical Psychology. But here I was willing to deal with day-to-day issues that people have, the traumas they might have encountered, and most importantly, create a safe space for each and every one of them. Thanks to YourDOST, I am so much closer to achieving my dream."