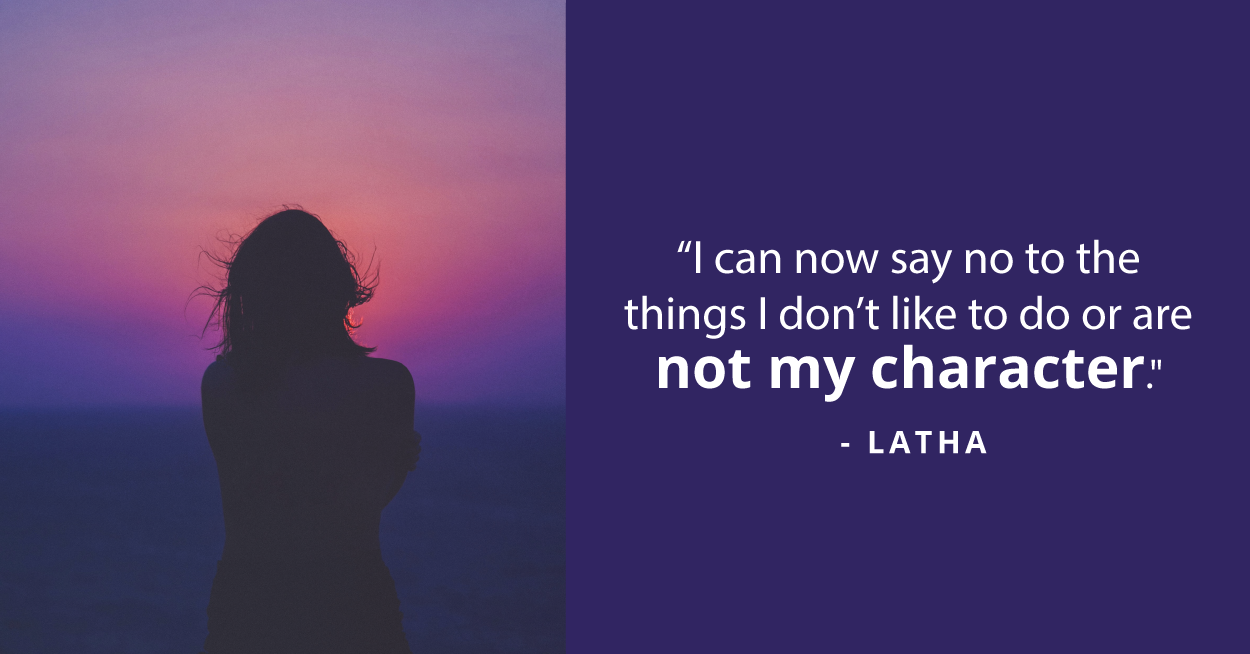 "Love is a two-way street constantly under construction"
~ Carroll Bryant
Latha, a 50 year old technical writer with an MNC, had been struggling in her relationships. Both her personal and professional relationships had been going downhill, which led to her feeling lonely and depressed.
I was very bad at maintaining relationships. Not only this, but I was not able to be assertive in my relationships either. I felt like I was the only person giving my all, but receiving nothing from the other side.
Because of this, Latha began to feel detached from everyone around her.
"I started interacting with everyone very superficially. There was no depth to our conversations. Because of this, I felt very remote and unhappy. I remember a lot of people telling me that I always looked sad.
Unfortunately for Latha, she had lost touch with those people who are supposed to be the closest to one… her mother and her brothers.
"At one point in my marriage, my husband had laid down the condition that if I wanted my marriage to continue, I should no longer speak to my mother and my brothers. At that time, I accepted this without question and began distancing myself. But now I realize this was a mistake."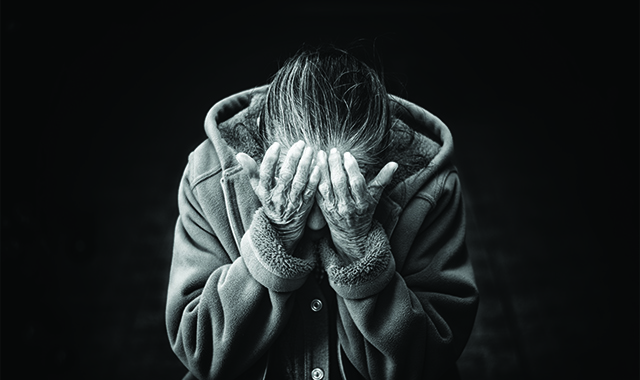 Latha used to constantly feel neglected and lonely. This is when she thought that she needed to get help from an outsider, so that she could understand how to have better relationships with the people around her. In order to find out how to get better at maintaining relationships, Latha began consulting with Ms. Radhika Sasankh, an Expert on YourDOST. Within just 4-5 sessions of counseling, Radhika was able to steer Latha in the right direction.
Radhika was really a patient listener. Especially in the first two sessions, all I did was talk and pour my heart out and all she did was listen.
But the part that struck a chord with Latha was how non-judgmental she found Radhika to be.
When you talk to your friends about your problems, they tend to judge you saying you should have done this differently, and things like that. Initially I was a little inhibited with counseling also, because I expected the same kind of reaction from my Expert.
But what she got from Radhika instead, was a safe space to open up and work on herself.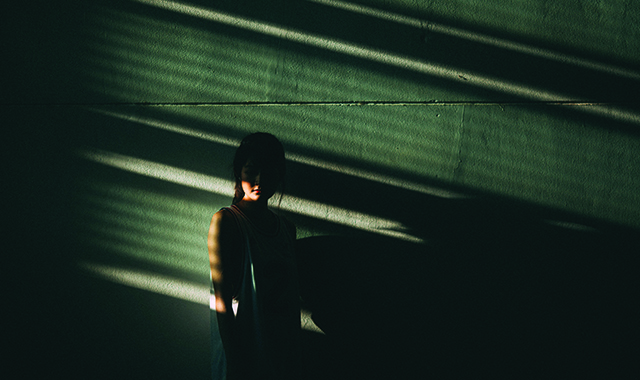 "I had a lot of misunderstandings with the people around me… with my friends, my siblings and my spouse. Everything that Radhika suggested has helped me face all of this in a better manner."
Some of the suggestions given by Radhika were breathing exercises and meditation, which have helped her immensely. Further, she was also suggested to take up some form of physical exercise, such as walking or playing badminton, which she has begun to take up regularly with her husband.
Latha began to notice changes within herself in a very short period of time.
I am now a lot more confident, and I know how to face my problems in the right manner. I now realize that what has to happen will happen. Instead of worrying about it, I can prepare myself for it.
Latha has also been able to become more assertive in her relationships.
"I can now say no to the things I don't like to do or are not my character. I now know that it is not my job to keep everyone around me happy."
While she has not been able to rekindle her relationships with her mother and her brother, she has learnt to handle the distance better.
"I still make calls and try to talk to them. And I have tried my best to work on the relationship. Now it's on them to reciprocate and give back as I have already given it my best."
Latha is taking each of her relationships step by step.
"I am trying not to let things break out into arguments or fights. I don't want another crack in my relationships so I'm trying very hard. But at the same time, I am also trying not to bother about how my husband's relationship is with my brother and vice versa"
Latha has some excellent advice for those people who are undergoing similar problems as her.
These days, I see a lot of young people with mental health problems, but they are inhibited to seek counseling. To them I say – the earlier your start, the better your chances of recovery. The earlier you start, the easier it will be to not fall into depression and loneliness. So if you are experiencing problems, seek help.
She also extends her heartfelt thanks to the initiative by YourDOST.
"My Expert has made a big difference in my life. She understood me, and never judged me even once. She even went out of the way and gave me some advice regarding my son's education. This is why I have also recommended availing the YourDOST counseling services to a colleague of mine as well. That is how much of an impact my Expert has made in my life, and I hope YourDOST continues to help other people as well."
Are you someone who has gone through a difficult phase and emerged stronger and better, with some professional help? Share your story with us to encourage thousands of others who might be struggling. Click here to submit your story.
---
Latha's Warrior Tips:
1. Pour out your thoughts to someone who will not judge you.
2. The sooner you seek help, the sooner you will recover.