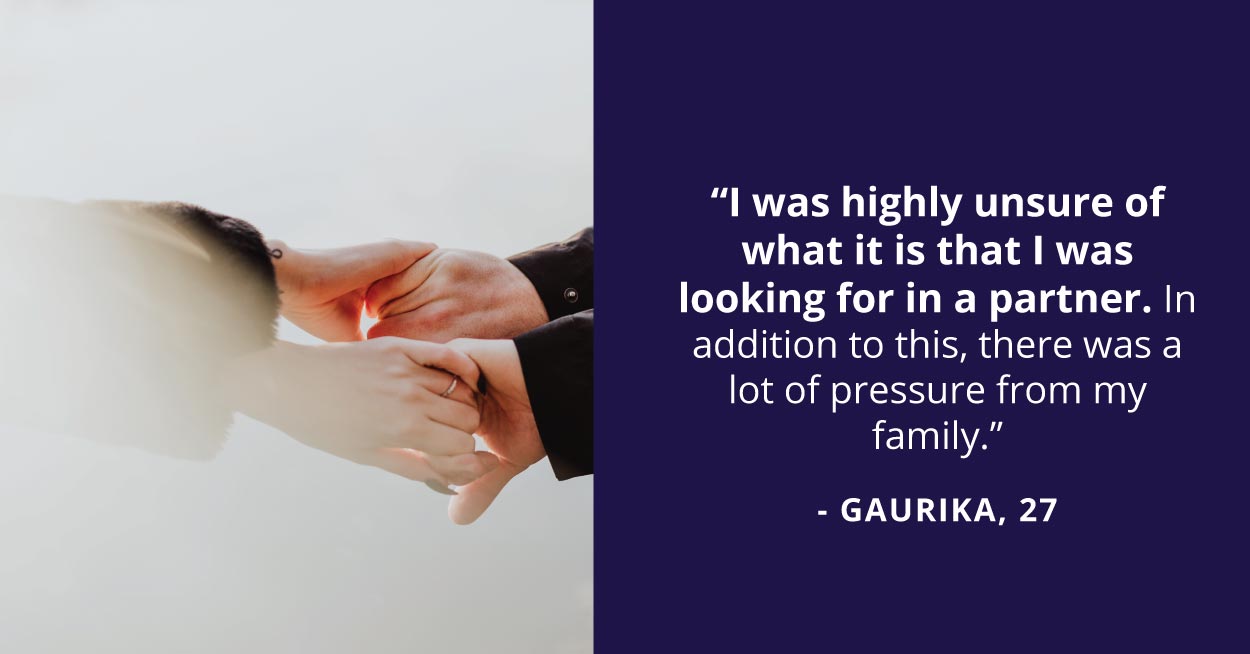 Gaurika, 27, is currently involved in her family business. But this is not her calling, she tells us. This was one of the two reasons why she reached out to YourDOST. After graduating from business school in 2017, she worked with a corporate for two years before leaving to explore working in her family business. A few months into this, she realised that this is not what she wanted to do.
"I couldn't apply my education and skills into my work and I could not see myself grow. So I was at a crossroads. I could either stay in the family business or take the risk of going out in search of a new job."
The other issue that she has been dealing with is premarital jitters.
"I am looking for a partner through an arranged set up. I was highly unsure of what it is that I was looking for in a partner. In addition to this, there was a lot of pressure from my family." 
She says that she is still in the process of finding herself a groom and it can get really frustrating sometimes. The added pressure from her family to accept a proposal quickly was also starting to take a toll on her.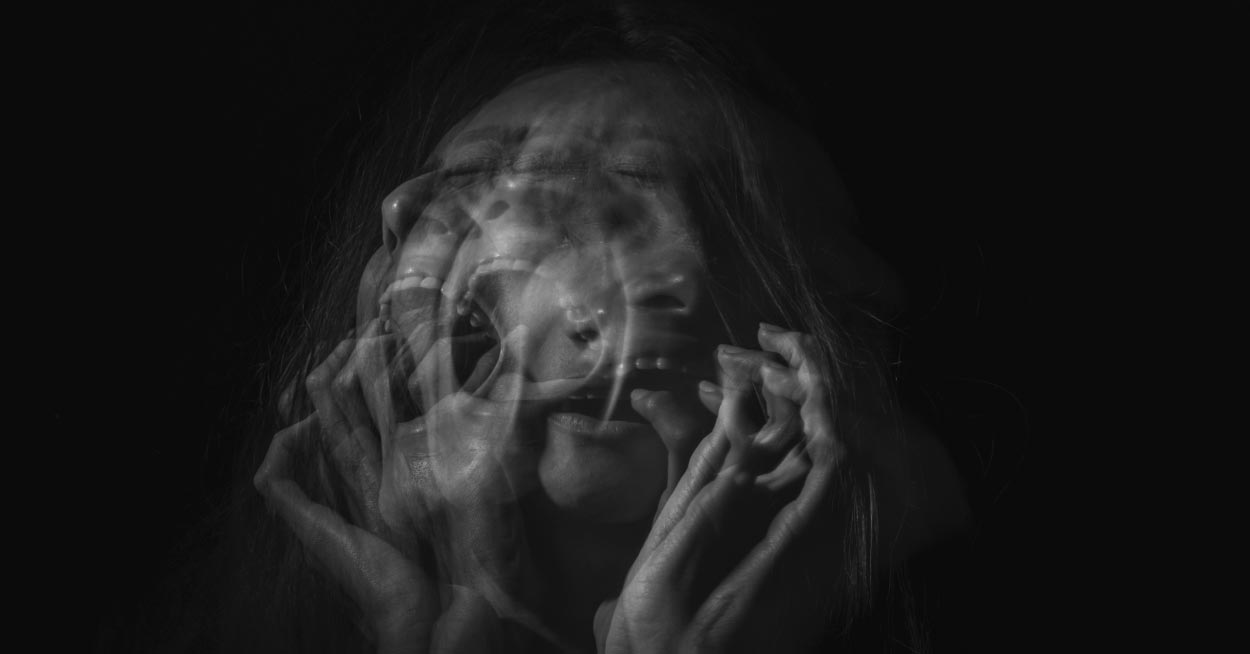 Due to this, Gaurika started struggling with anxiety and started experiencing constant migraines. She also found herself to be indulging in negative self talk and having major self esteem issues.
This is when she decided to reach out to YourDOST Expert, Ms. Ishita Attri in order to get some clarity regarding her future. 
Therapy provided Gaurika with a safe space devoid of any judgement. She rightly points out that an expert will have more information about dealing with mental health related issues as compared to one's own peers or even family members. Therapists are unbiased and are better equipped to point us in the right guidance. This is why she did not think twice before reaching out to one. 
"Therapy was that one hour in a week where I could just talk my heart out. Ishita was empathetic and would actually sit and listen to me. Talking also helped because when you put your problems into words, you are able to understand yourself better."
Ishita would also ask Gaurika to write down her strengths and weaknesses which helped her with developing her career plan. She also made her jot down what exactly it is that she was looking for in a partner. This exercise gave her a lot of perspective regarding marriage.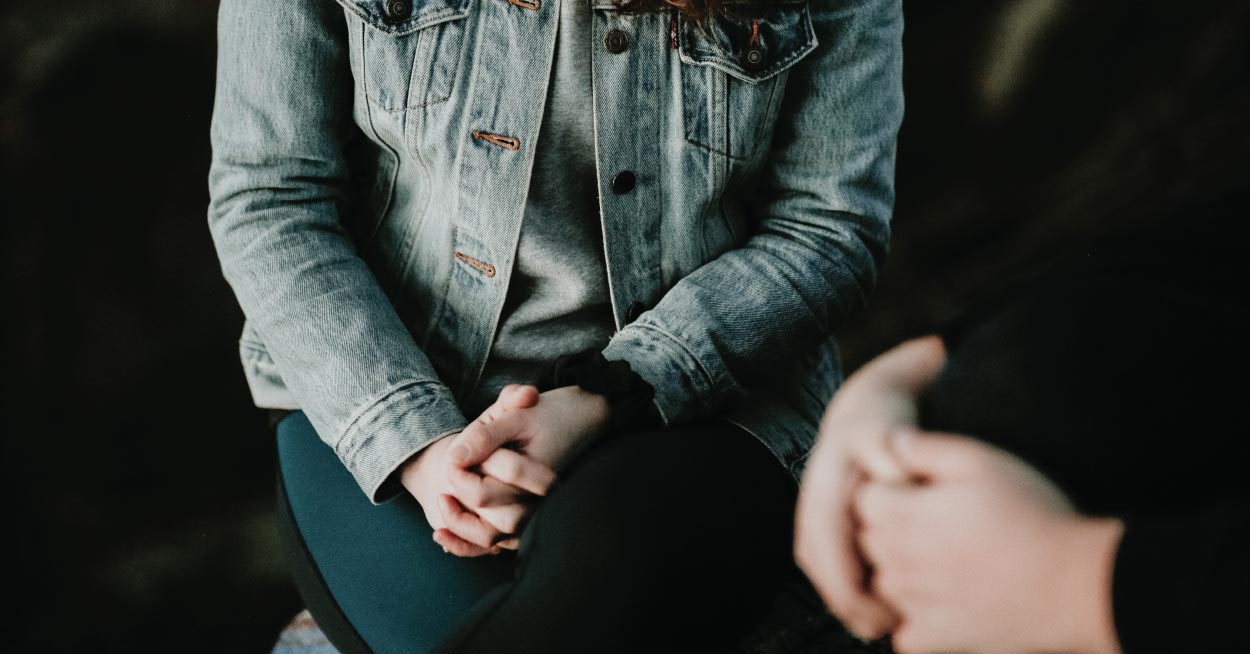 Regarding marriage related jitters, Gaurika indeed recalls something that her expert said to her which completely changed her thought process.
"My therapist told me that this is a tough time but it will all be worth it in the long run when I do find myself someone who is compatible with me. I just need to be patient and trust the process. This was a real eye-opener for me."
Gaurika says that she is still a work in progress but has come a long way, thanks to her therapist. 
"My sessions give me the confidence that I can handle my problems and I genuinely look forward to them every week. In general, I can see myself making progress everyday."
Gaurika looks forward to a time when the idea of being able to seek professional help becomes a common notion. People should not think of it as a taboo, because it's not. She also believes that we all have a role to play when it comes to eradicating the stigma because mental health is everybody's business.
Are you someone who has gone through a difficult phase and emerged stronger and better, with some professional help? Share your story with us to encourage thousands of others who might be struggling. Click here to submit your story.
---
Gaurika's Warrior Tips:
1. Therapy provides a safe space devoid of judgement
2. Be patient and trust the process
3. Say "No" to the stigma of seeking mental health support