For over 15 years, I knew that there was something that had me sticking out like the wrong piece of a puzzle, in nearly every social situation I was stuck in.
Generally a loud mouthed speed talker, it would be hard to imagine me as a recluse who cringed at the mere thought of leaving the house. That, however, is exactly how I found myself at the age of 21, battling Bipolar Disorder.
It was simply exhausting, having to constantly convince the world that mental illness was a real thing
I eventually moved to Bangalore for college. Here, I received a conclusive diagnosis of the illness I knew I was dancing with from the age of 3 or 4 – Bipolar Disorder Type 1. I had already been labeled as odd and hyper by those around me, but no one could really understand what was going on. Despite the desperate research, sometimes, neither could I.
Fast forward to three years later. I found myself in a space where I was struggling increasingly with bipolar.  Four years of an education in psychology and literature seemed to amount to nothing. I now also had financial and professional responsibilities and the fear of messing up (which did eventually happen). Crippling anxiety and panic attacks ensued. I managed to work wonderfully when I was well; but I wasn't always well. My first workplace was the site of the beginning of a great friendship with a colleague, Nishanth Johnson. As our friendship deepened, so did our honesty with each other, especially about our individual struggles with mental health.
We were equally passionate about mental health, and desperately wanted to create a space to spread awareness about mental health, in the most experiential, non-preachy manner possible.
Then something happened when I went back home after a terrible phase of prolonged depression, anxiety and insomnia. I had emailed my father three years earlier explaining the realities of my mental illness to him, gently hinting that it was very much in our family. The truth is, he shows every symptom of bipolar illness himself; however, I was only speaking of myself. Generally loving, my parents responded to me in a way that made me believe that they accepted and understood me.
But when I was with dad this time, he suddenly started a tirade, going on and on about how I needed to stop being mentally vulnerable and make myself stronger, about how words shouldn't have the ability to bring me down, how bipolar was just a label I was giving myself, and how that would make me weak.
I was left in complete shock. If the one place I went to for peace ended up being the place I felt persecuted, I couldn't stand it.
And so the idea of "Living Stories" was born. What if there was a place for people to listen to the mental health experiences of so many different individuals who each have their own journeys? Will the listeners then be able to empathise with their own loved ones better? 
Nishanth and I also wanted to introduce mental health professionals to the mix, in order to dispel taboos around therapy and unveil their personal journeys. Nishanth reached out to YourDOST. This marks the beginning of a wonderful association of the trio that brings you "Living Stories".
"Living Stories" is a project to initiate 1-1 conversations between a person who acts as a book and others who come as readers. The first edition of this project is solely dedicated to Mental Health. The idea is for people to share specific life experiences in the form of stories as they become books, whom interested readers can issue and read, through personal conversations.
Volume 1 of Living Stories will feature youngsters whose experiences range from diagnosis of bipolar and borderline personality disorder to nights of insomnia or days flooded with anxiety, as well as stories by experienced professionals, and chart out their mental health journeys.
We believe that this event is extremely important for both the books and their readers. For the books, this experience is a catharsis of sorts. The readers are people who are willingly investing their time and resources into listening to the stories of an absolute stranger.
Here're a few samples from the 18 odd books that readers got to read at the tremendously successful Bangalore edition of Living Stories :
1. "Paint Me Blue, Paint Me Rainbow" aka Sasha Ranganath
The story of an ongoing discovery of personality, identity and sexuality through years of being misunderstood, resulting in severe depression and self harm.
2. "Not Self Help; Self Love" aka Bharath Divakar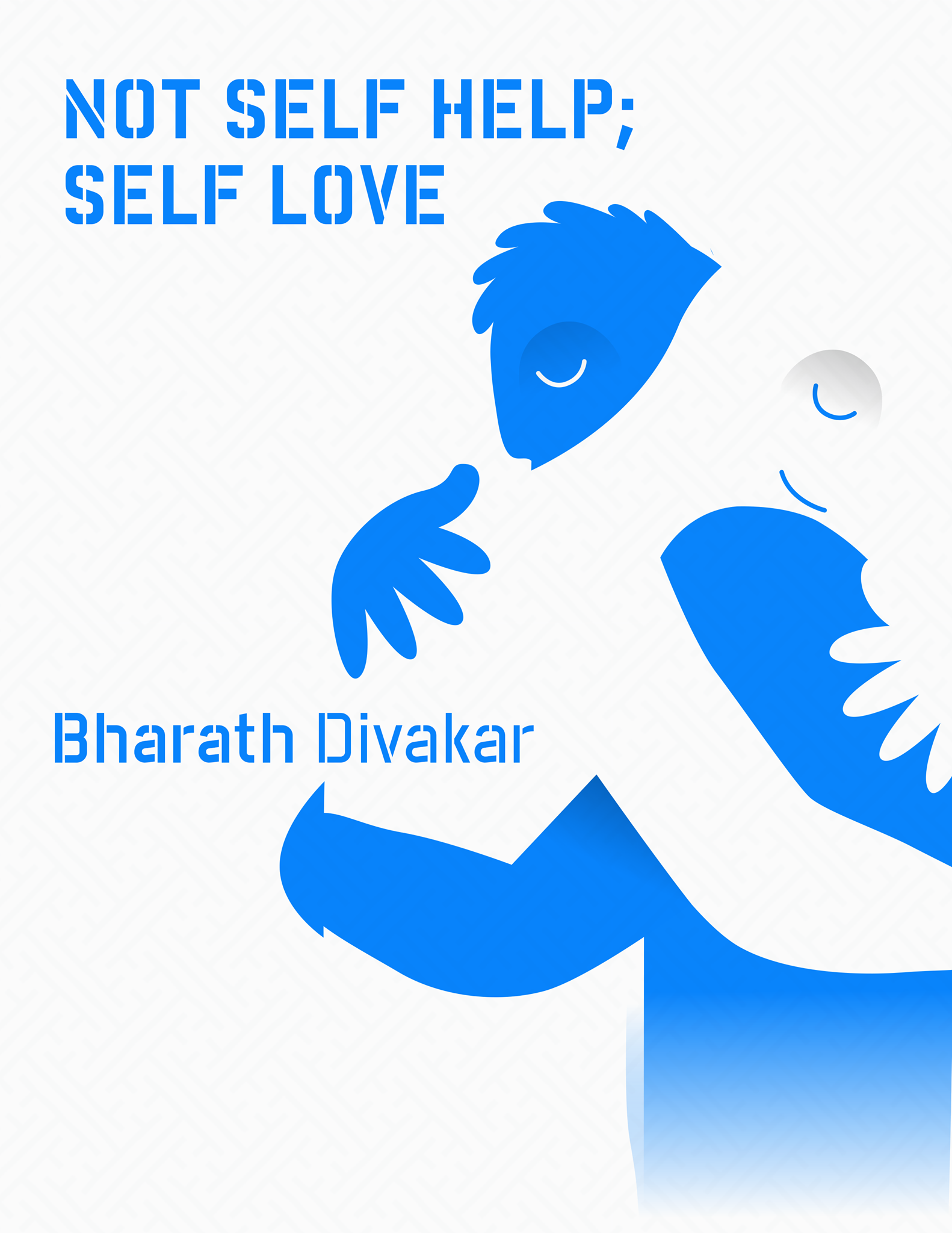 A boy comes out thrice; first, as a queer individual, then, as someone with severe bipolar, and finally; as a fabulous unicorn! This is the story of one of India's top spoken word poets.
3. "Haircuts" aka Ardra
It was only when she was called a girl, did Ardra realise how much they preferred being called a boy. However, life went on to reveal that the truth of identity resided across a spectrum.
Are you excited? We certainly are. Join us on Saturday, 2nd September, between 9 AM and 6 PM at antiSOCIAL Khar, Bengaluru. For more info, visit the event page here.