Mahendra Singh Dhoni, the popular "Captain Cool" of the Indian cricket team has been a motivational sportsman. He is known to be one of the most iconic captains of the Indian cricket team. As a child, Dhoni was more interested in football and badminton, but the school coach asked him to play cricket as well. His exceptional wicket keeping helped him to secure a place in the Bihar U-19 team. What happened after this has been known to all. Dhoni's unparalleled success has even inspired writer and director Neeraj Pandey to make his biopic, Dhoni: The Untold Story.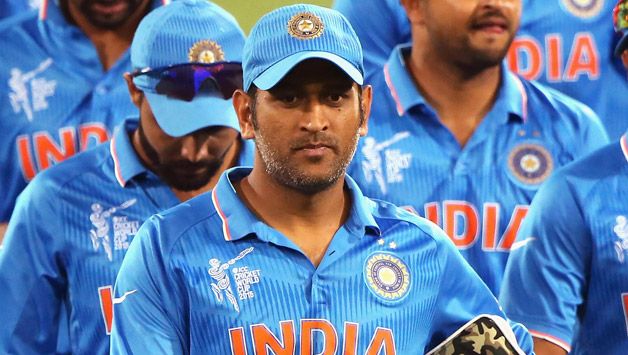 What are the success lessons you can learn from Dhoni?
1. Be confident:
Dhoni hails from a modest rustic background but even that could not hold him back. He has always been confident about himself. He had made tough decisions by leaving out seniors in the team when it was the necessity. He did not fear the media backlash that followed.
2. Stay focused:
Dhoni lost some important chances in his career. He faced defeat in his opening match as an ODI player too. But he kept moving. He was focused on his goal. He became the most talked about and inspirational captain of the Indian cricket team. And his journey as a cricketer still continues.
3. Handle pressure calmly:
Even while under pressure you would find Dhoni smiling, calm and at peace. He has always motivated the entire team during crucial times. This calm nature of his has won him the title "Captain Cool."
4. Accept failures:
Post the 2011 World Cup, Dhoni-led Team India, suffered from a string of losses. But Dhoni did not give up. He continued to perform well and grow along with the entire team. His journey so far has shown us that failures always be found on the path of success.
5. Be modest:
Dhoni gained success and money at an early stage of his career. Yet, he is known to be humble and modest. He has maintained a steady path without flashing or overbearing his success. He has always given credits to his seniors like Sachin Tendulkar and Rahul Dravid for teaching him important lessons.
Dhoni has been the favourite captains and the most successful one so far. You may have learnt more from him. Let us know your lessons from Dhoni's journey in the comments section.