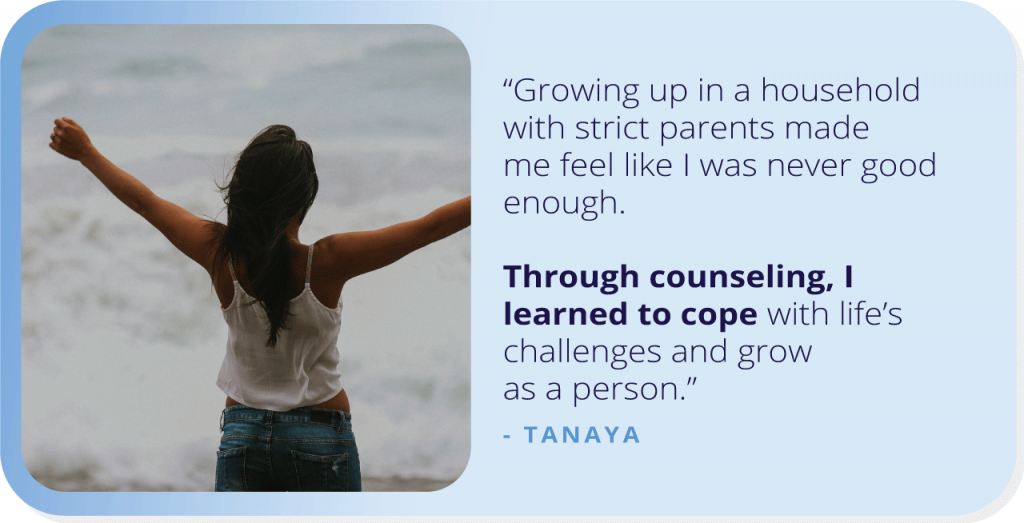 "Life doesn't get easier or more forgiving, we get stronger and more resilient."- Steve Maraboli
Originally from Cooch Behar, West Bengal, Tanaya is a young, driven, and passionate woman who completed her Mtech in Civil Engineering from Indian Institute of Technology, Guhawti.

Tanaya enjoys involving herself in different hobbies such as art and music. She also loves to read books about psychology and philosophy with a goal to understand herself better and improve her relationships.
As Tanaya navigated through her passions, she found herself wondering if there was something else out there for her that she hadn't discovered yet. After taking time out to explore different career options in various organizations, she joined a firm as a designer and decided to pursue her Master's in Design at National Institute of Design.

Having strict parents while growing up can make us feel like we have no option but to limit or restrict ourselves from exploring the world outside. We may feel stuck and it can leave a large impact on our self-esteem and confidence. Tanaya shares the impact of her childhood experiences in shaping the person that she is today.
Her parents were rather strict with her which led her to be very hard on herself and constantly feel a sense of pressure to always be the best. This pressure from her childhood manifested into difficulties with communication that Tanaya faced as she grew older.
While Tanaya was in college, she was going through a difficult breakup. Along with this, she was also at a crossroads about her future career and felt emotionally overwhelmed with uncertainty and loneliness.
She reached a point where she thought there was no light at the end of the tunnel. It was this breaking point that pushed her to seek help.
With the help of her college, Tanaya discovered YourDOST and decided to begin her journey of self-acceptance and improvement through her counseling sessions online with Ms. Malvika Prakki.

Being vulnerable with others is not always easy but it is what helps us overcome barriers and makes us feel less isolated and alone. It is something that has the power to change your life.
"There's a saying that you should never lie to your doctor. I had this mindset while approaching counseling for the first time and tried my best to be completely open and genuine with my feelings."
Knowing her difficulties with self-expression, Tanaya decided that if she wanted to grow, she had to initially push herself out of her comfort zone. Ms Malvika assisted her with a variety of techniques and approaches to healing including breathing exercises and meditation.
Tanaya mentioned that Malvika helped her clear the brain fog that she was experiencing by helping with reflecting on her thoughts and feelings. The techniques she shared with Tanaya proved to be very effective coping mechanisms for her.
Tanaya's counselor motivated her towards being more assertive and expressive.
Gone are the days when Tanaya struggled to express herself to others. She makes a conscious effort every day to practice the strategies given to her by her counselor and has grown into a confident and optimistic woman who no longer dwells on the past.
"I am so grateful to my counselors for being patient with me and helping me recognise the challenges in my life and work towards a positive change."
With the enthusiasm and perseverance Tanaya showed in working on herself, she rates herself with a 6 out of 5 in terms of getting better every day.
Tanaya's Warrior Tips:
1."Reflect on your childhood experiences and how they have influenced the person you have become and the relationships you have today."
2."Make time to meditate as it is a great exercise to help you cope with stresses in our families, relationships , careers and other aspects of life."
3."Do not dwell on the past or the challenges life throws at you. Instead, learn to accept your reality and work on moving forward in life."